Zylog Systems India Limited (ZSIL) – A leading IT solutions group providing Onshore, Offshore & Near shore technology solutions and services, today announced the launch of its 'Wi5' wireless broadband services in Punjab.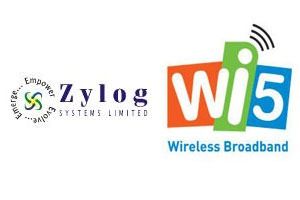 This service will be available in Ludhiana, Kharar, Zirakpur, Hoshiarpur and Mohali in the first phase and will later be extended to other parts of the state. On the occasion of their new service in Punjab, Mr. S. Venkatesh, Chief Operating Officer, Wi5, Zylog Systems India Ltd said, "We are delighted to expand our Wi5 offerings for the people of Punjab. Our VoIP service – 'Wi5 Mega Talk' is already active in the state and has received overwhelming response from our customers. Our new fixed wireless broadband service would enable people to experience high-speed internet services at a very affordable cost. We are expecting to complete the Wi5 project in Punjab by February 2011 and attain a subscriber base of around 25,000 by March 2012". "Currently Zylog's Wi5 has services in 5 states, however we plan to expand our services to atleast 7 states by this financial year and add 16 more states to our reach by March 2012." added Mr. Venkatesh. The service provider will offer various unlimited Internet plans with download speeds ranging from 256 kbps up to 2Mbps starting from Rs499. Plan details: Internet Speed and Price
256 Kbps – Rs499 per month + tax
256 Kbps with 3 GB data limit – Rs250 per month + tax
512 Kbps – Rs699 per month + tax
1 Mbps – Rs899 per month + tax
It also available 256 Kbps plan with 2 GB data limit for just Rs 250 per month + tax
.