Following the introduction of the ZTE Grand S to the market ZTE has now unveiled an 8-inch tablet, the Grand Memo to the tech industry.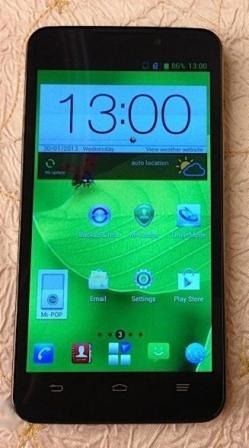 ZTE Grand Memo was one of the devices that was eagerly anticipated to be showcased by the company at the Mobile World Congress 2013 to be held in February end at Barcelona, Spain. But the Chinese Multinational Telecommunication Giant has surprised the tech world with the unexpected early release of the device.
The recently unveiled ZTE Grand Memo has model number dubbed as V9815 and features a 5.7-inch Touchscreen display which bears a display resolution of 720 pixels. The tablet has been packed with Android 4.1.2 (Jelly bean) Operating System. ZTE has powered the Grand Memo with a 1.7GHz Snapdragon S4 Pro Processor. The Android tablet has got a 13 MP Rear Camera, Micro SD slot along with an 8mm thick body.
While the other specifications of the tablet have not been unveiled by the Company yet, we are excited to know that the Chinese tech Manufacturer is taking into consideration the one-handed use of devices. ZTE has announced the inclusion of a T9 Keyboard that may enable the user to place the Keyboard to either in the left hand side or the right hand side of the Tablet.
It seems quite obvious that the Company will be looking forward to the Mobile World Congress 2013 for a slightly more official unveiling of the Grand Memo that may flesh out the details of the device more specifically.