ZTE officially announced its newest flagship full HD Phablet, the anticipated Grand S, at CES.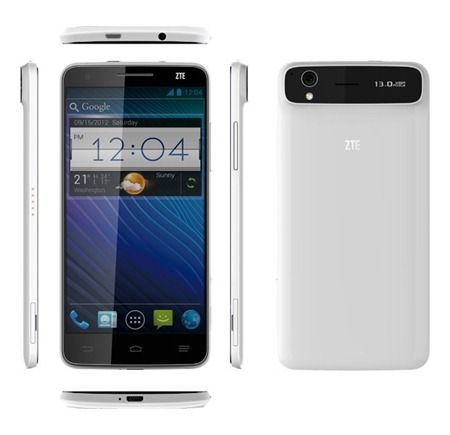 As part of ZTE's high-end line of Grand Series handsets, the Grand S is equipped with a 5-inch full HD touch screen, which features 440 ppi and is made out of Corning Gorilla Glass.
With the biggest display on a ZTE phone, the Grand S display is bright and crisp. However, reports suggest that the touch can be slightly unresponsive, it may be hard to to navigate through its five home screens and open apps.
The battery is inbuilt and the phone comes with 4.1 Android Jelly Bean and is powered by a 1.7GHz quad-core Snapdragon S4 processor.
It has a 13M AF camera with Flash and 2M FF 1080P video. 5 inch FHD screen capable of full-website display and Dolby Digital surround sound speakers. it comes with a 2GB RAM and 16GB internal storage.
The Grand S comes in two finishes: matte and glossy. If you want matte, black and white colors are available. Glossy colors include pink, yellow, red, and mint green.
The ZTE Grand S will be available for online purchase in China during the first quarter of 2013, but no pricing information was announced.