Did you know that when you zoom in on a subject on your smartphone camera, you're actually cropping the image and enlarging the results, which is same as using any image-editing software on your computer? Well, it's one of the most widespread myths, and it also means that the digital zoom on our phones aren't that useful, and if you want to get closer to the subject, then you need to have a camera with optical zoom. To get closer to the far-away subjects, optical zoom uses an actual lens adjustment with a motorised mechanism.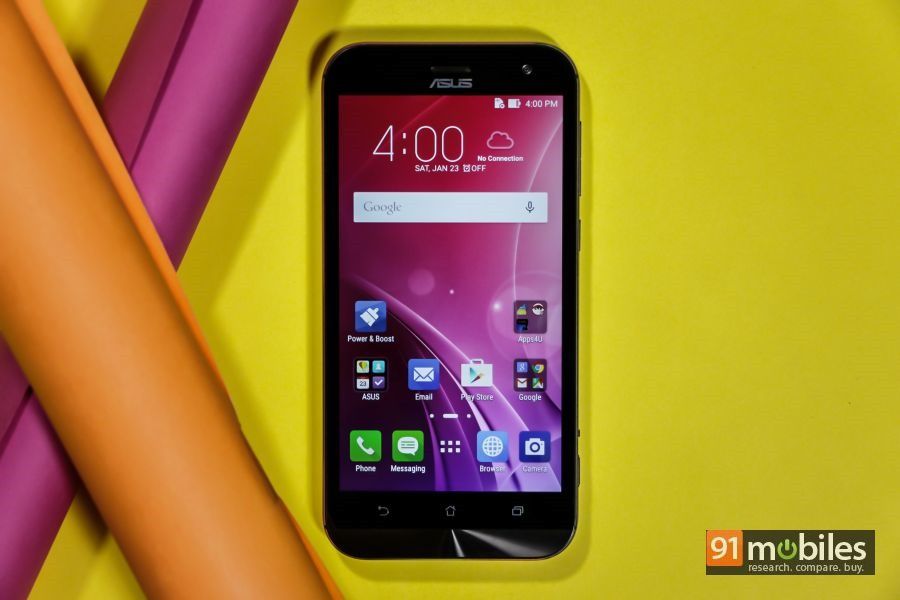 With that sentiment in mind, the Taiwanese brand ASUS, known for its innovations such as the Fonepad and Transformer series, is now bringing optical zoom capabilities to smartphones with its latest offering, the ZenFone Zoom.
The phone has 3x optical zoom, which means you can get up to 3 times closer to the subject you're trying to capture without "cropping the image". Talking about the camera hardware, the ZenFone Zoom features a 13-megapixel sensor from Panasonic, which is accompanied by a 10-element lens from Hoya. The device also has Optical Image Stabilisation (OIS) to counter for 'hand-shakes' that could occur while capturing images or recording videos. What's more, this isn't your run-of-the-mill stabilisation feature but a 4-stop OIS which is designed to offer 16 times longer exposure time without blur from your hand shaking. Thanks to laser autofocus, the phone can focus on a subject in just 0.03 seconds. For illuminating poorly-lit environments, the camera gets help from a dual-tone LED flash. Along with the hardware, ASUS has also employed its PixelMaster 2.0 technology to offer super images.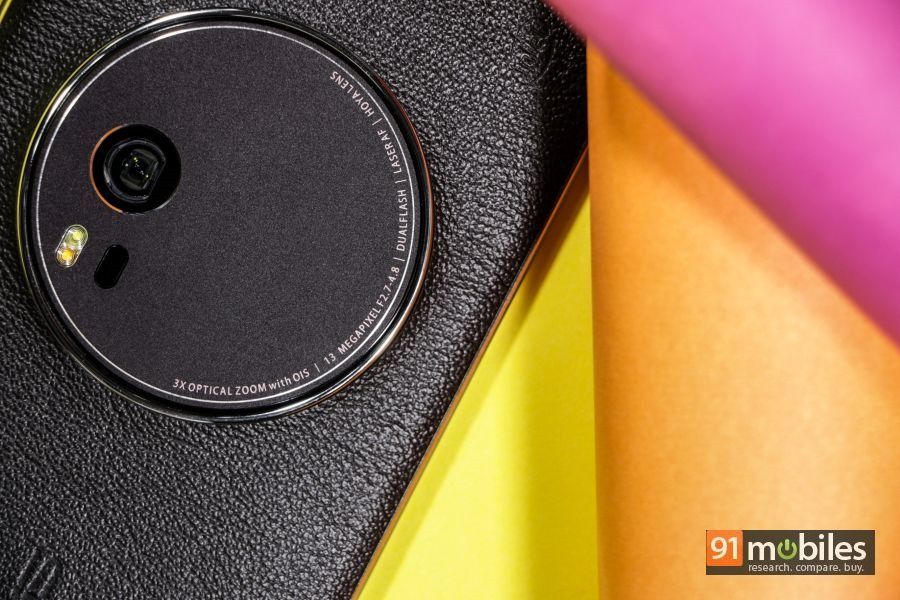 Further adding to the shooting experience is the camera-centric design of the ASUS ZenFone Zoom – it has a dedicated button for clicking pictures or recording videos, along with the volume rocker that doubles up as zoom keys. The phone also has a lanyard hole, making it look-and-feel same as the regular camera.
Enough about specs, let's take a look at how ASUS ZenFone Zoom's optical zoom capabilities benefit you. We have taken a scene at a variety of zoom levels to give you a sense of comparison.
Regular mode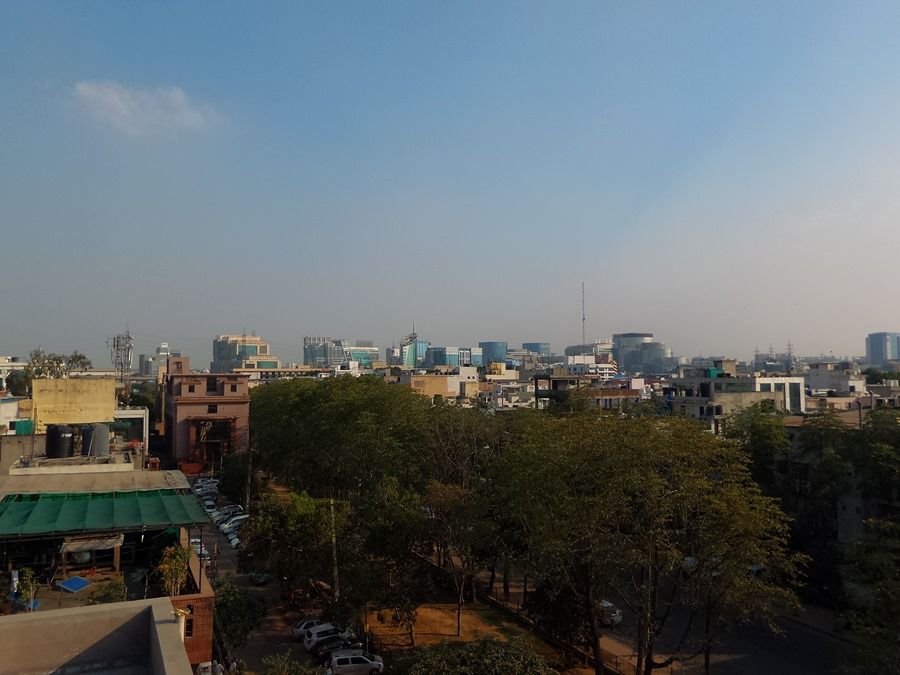 This is one of our favourite shots to gauge the photographic capabilities of a device. In normal conditions, the picture seems pretty good, but what it we wanted to see the building in the middle, a little more clearly? Well, simply pinch-to-zoom the screen or press the volume rocker and voila, you can zoom in. Let's see those results.
2x zoom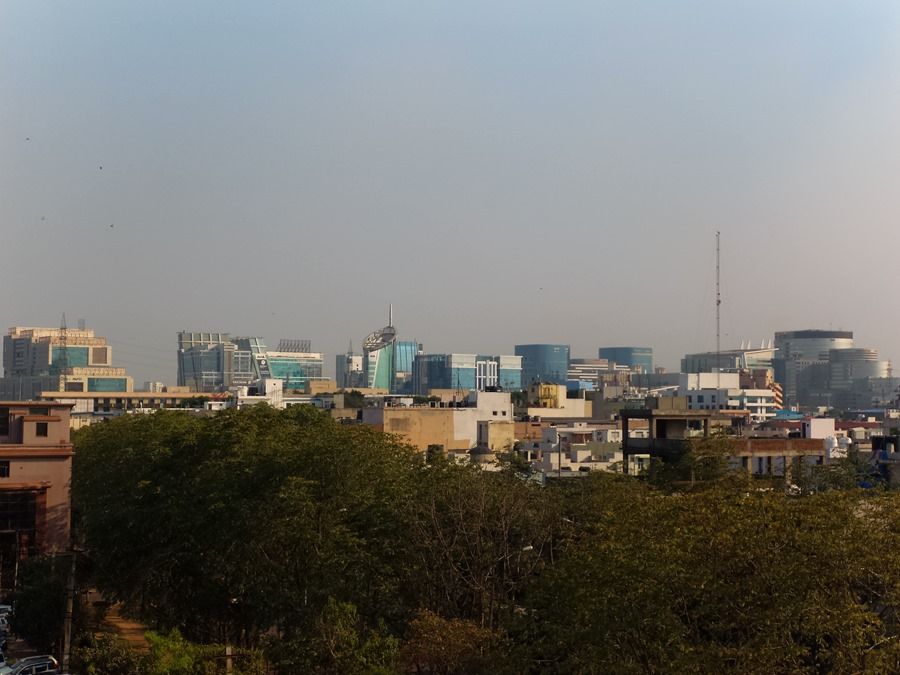 The 'Ship building', as it's called, is visible more clearly and the entire image still remains quite sharp. The colours also seem to be spot on for all the objects, be it different hues of leaves on the trees or the various buildings.
3x zoom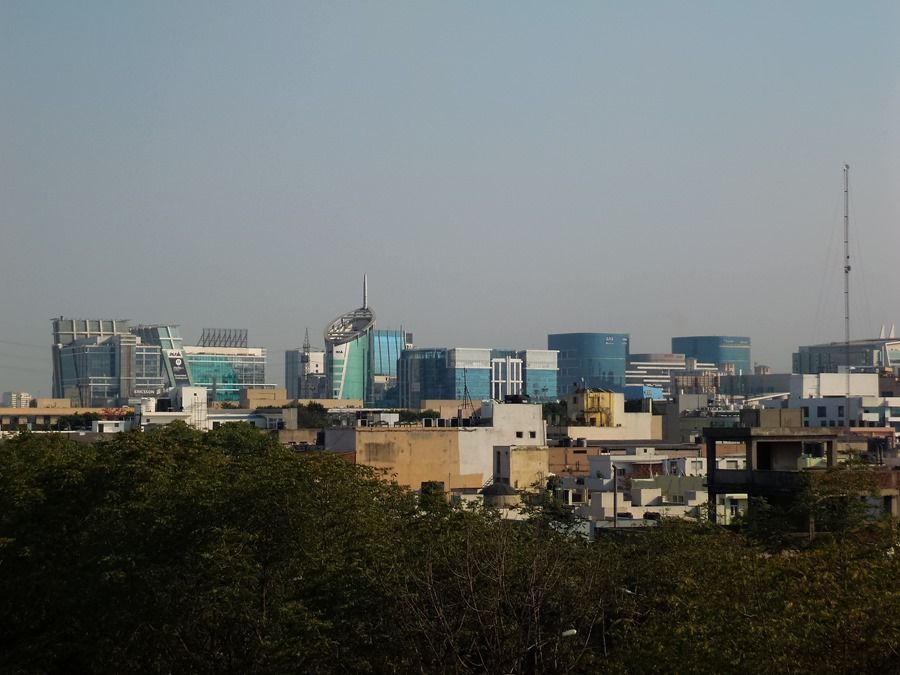 The optical zoom on the ASUS ZenFone Zoom seems almost magical as it brings the subject closer to you.
While digital zoom might not be an ideal solution, it can deliver impressive results if used well. The ZenFone Zoom offers digital zoom of up to 12x, so let's check how the same image turns out by using that feature.
6x digital zoom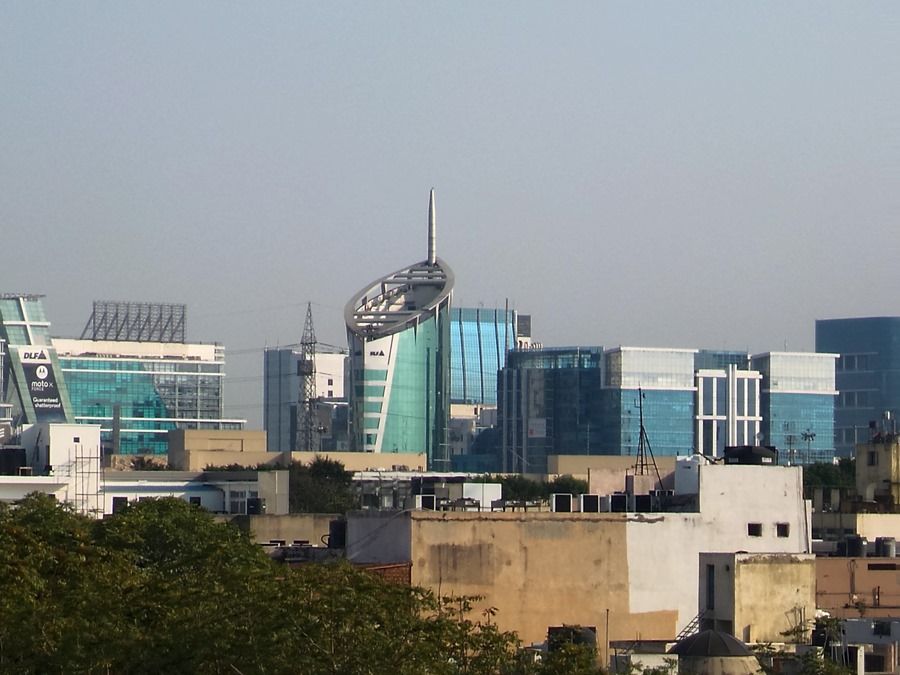 The fact that you can easily see the logo on the building goes to show how powerful the zooming capabilities are on the ZenFone Zoom.
12x digital zoom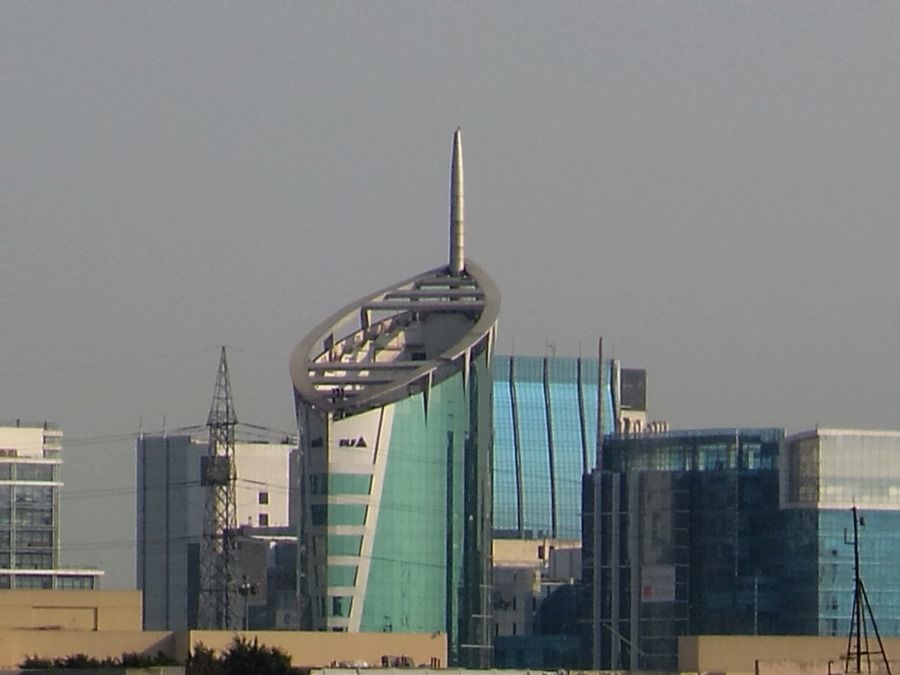 At 12x digital zoom, the image might have lost its sharpness, but it's still quite detailed and colour reproduction is quite nice as well.
Here are another set of images that will give you an idea about the power of the smartphone's zoom capabilities; the subject of attention is ASUS' mascot Zenny.
Of course, as we mentioned before, the ZenFone Zoom is loaded when it comes to options for photography. One of those special features in a manual mode, which brings granular controls like a DSLR camera. That's not all; all the manual mode is quite extensive, when compared to what you get on other smartphones. You can select the ISO levels up to 3200; in other devices it's usually up to 1600. Shutter speed lets you open the shutter for as long as 32s. There's also a bubble meter that lets you calibrate the phone to capture the object. Another interesting feature is the option to select accurate colour temperature with whitebalance, instead of preset modes such as cloudy, incandescent, etc.
The Manual mode gives you more control over the camera, and lets you capture some impressive shots. Here's one example: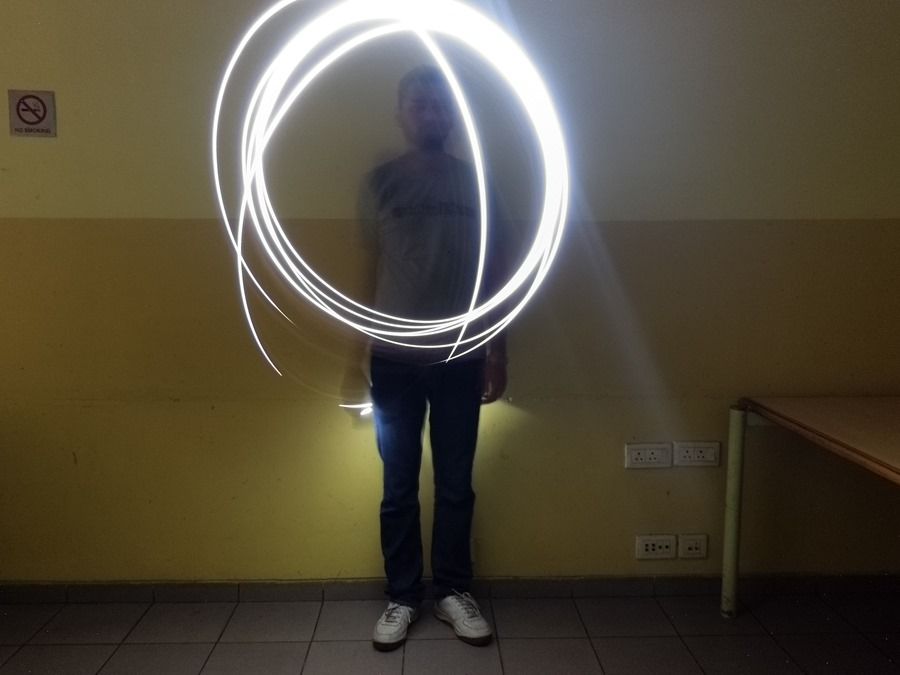 Light trails are amongst the more popular mode of photography, allowing you to capture the trails of light by increasing the shutter speed of the camera. But you don't need to have a high-end camera for shooting this, as in the image above we were able to capture the trails by setting the shutter speed to 32 seconds and left the ISO level at 50.
By changing the shutter speed and ISO levels, you can have greater control over photos being captured. Under harsh sunlight, for instance, you can decrease the shutter speed and ISO to get a better picture, instead of an over-exposed image. Similarly, even in dim lighting, you can capture the subject more clearly by increasing the shutter speed. However, it's advisable to use a tripod in such scenarios as it can keep the phone fixed in a stationary position for a longer period of time amounting for a more focused image.
The optical image stabilisation capabilities are a godsend if you want to get better images or videos; since it avoids blurry results by compensating for the inadvertent hand movements.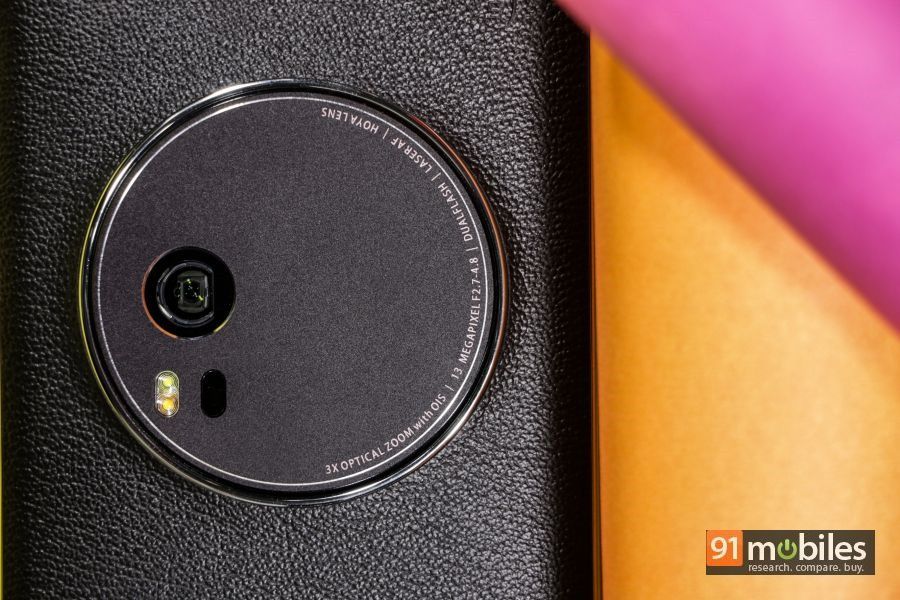 If you think the ZenFone Zoom is all about its camera, then you couldn't be more wrong. The phone can easily take on flagship devices with its hardware specs as well. It's fitted with a 5.5-inch display, which bears a resolution of 1,920 x 1,080 pixels (full HD). Powering the show on this smartphone is a quad-core Intel processor clocked at 2.5GHz, which is paired with a beefy helping of 4gigs of RAM. Thanks to 128GB of onboard storage (that's further expandable via microSD cards), the device is great for multimedia connoisseurs too. Rounding up the spec sheet is a 3,000mAh battery.
Overall, the ASUS ZenFone Zoom isn't just a phone with some additional camera-centric features; it's a fully-loaded offering that brings DSLR-like features to a smart device at an attractive price point. Options like OIS and 3x optical zoom along with the variety of camera modes, especially manual settings, add a lot to the photography experience.