"A simple and affordable solution for staying connected on the move"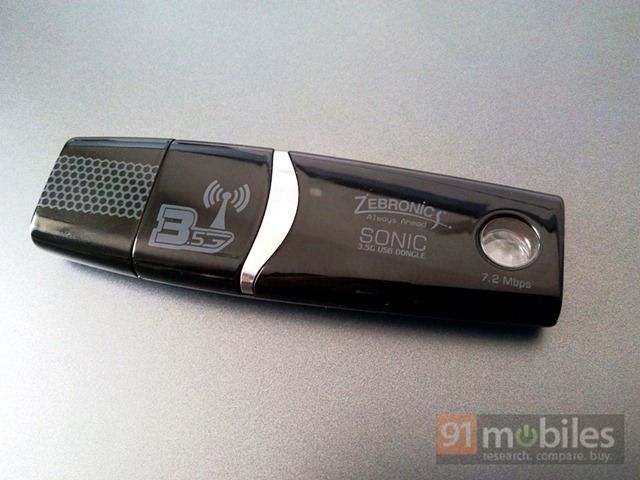 In this day and age where our quest for ubiquitous internet connectivity, especially while on the go, seems never ending… an additional solution that offers a way out does seem quite compelling. Sure, many of us carry 3G-enabled phones and tablets, but having a data dongle is still desirable, as it saves a ton of trouble and more importantly, offers a seamless solution if you're looking to get your laptop hooked up to the world wide web. 3G data dongles are not very expensive these days, and you can get one by spending not more than Rs 2,000. In terms of advantages, data dongles offer pure utility and reduced dependence on wired as well as Wi-Fi based networks for data connectivity. Indian PC peripheral brand Zebronics has the Sonic 3.5G data dongle to its name. While the device offers the required features for internet connectivity on the move, its price tag of Rs 1,500 makes it an inexpensive little gadget to own. But how well does it fare in the real world? Let's find out.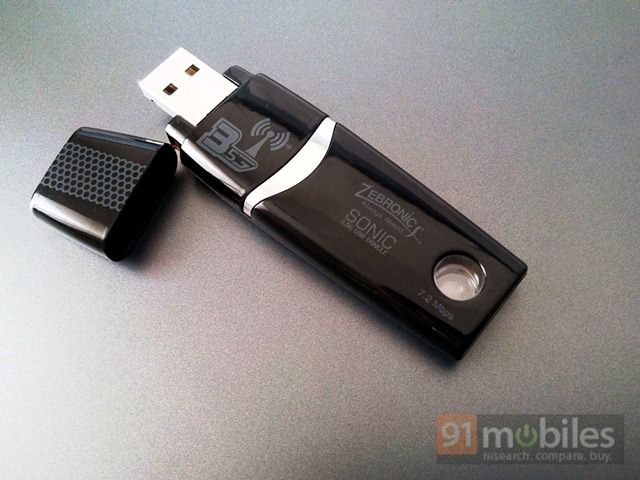 The Zebronics Sonic 3.5G dongle is a good-looking, stylishly-designed gadget that comes dressed in glossy black, adding to its looks and appeal. But it's not just all beauty and no brains – the data dongle requires just under a minute of setup time to be ready to work on any computer. The back panel slides open, uncovering the SIM and memory card slots. The data dongle accepts a regular-sized SIM, so no worries there. Just place a 3G-enabled SIM in the designated slot and you are good to go.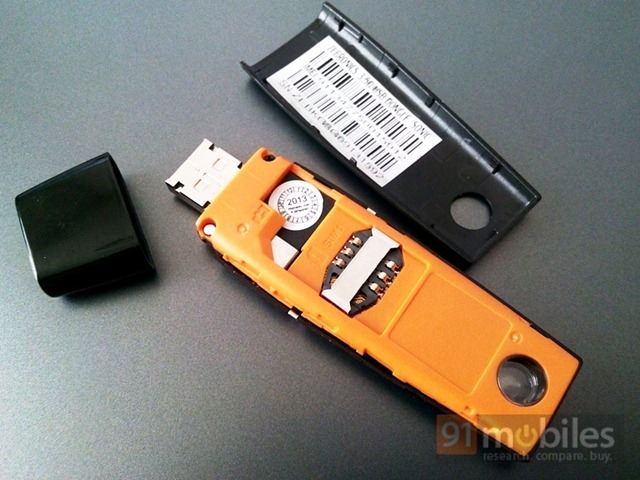 The device offers plug-and-play utility and all that's required for you to do is to connect it to any available USB slot on your notebook or computer and the device takes care of the installation. The drivers and applications are stored on the data dongle itself and users don't have to worry about any optical media or driver downloads. The device works with both Windows and Mac operating systems, but sadly, isn't compatible with tablets.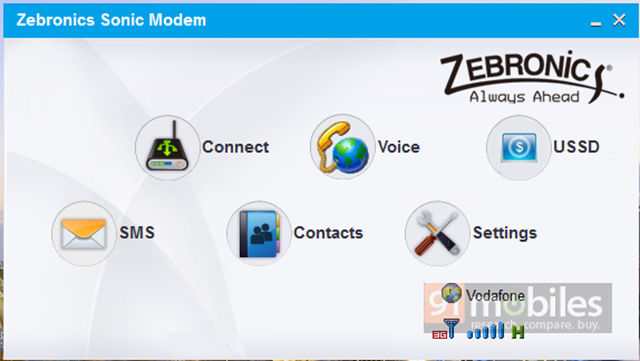 The dialer application is also preloaded on the device, and the installation takes under two minutes to finish. Unlike devices coming from brands like Micromax, just to name one, the Zebronics Sonic 3.5G dongle surprisingly doesn't require a system restart and is ready to work from the moment the software installation is done.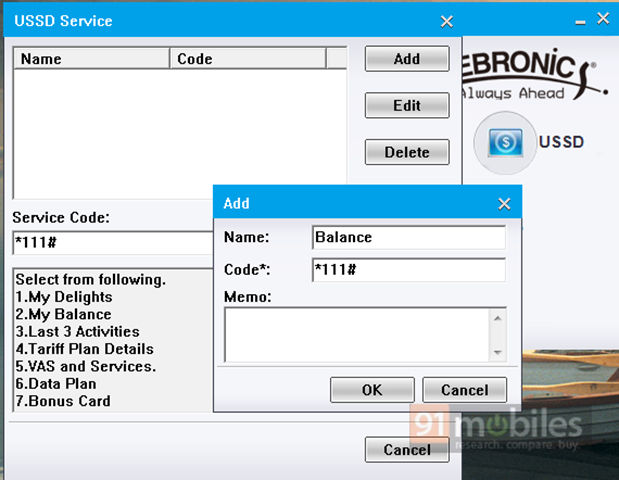 The bundled application has a very neat and nicely laid-out interface that aids in easy usage. The dongle automatically detects the home network based on the SIM and configures the network settings on its own. To connect to internet, all that is required by the user is to press the connect button on the dialer application, which takes about 10-15 seconds to connect. The device supports both 3G and 2G internet options, so data speeds will vary depending on the type of subscription or service you have.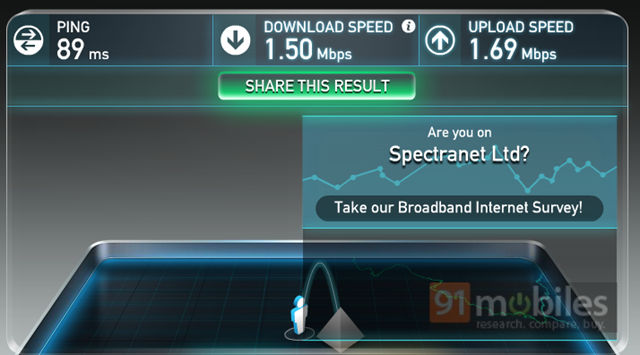 While testing the device on Vodafone's 3G network, we managed to get 1.5 Mb/s download and 1.6 Mb/s upload speeds. Although these are on the lower side for 3G data dongles, do note that data speeds vary depending on several factors including the strength of the cellular network available at the location where it's being used, along with several other variables such as network congestion. Our take – the dongle offers pretty good data speeds.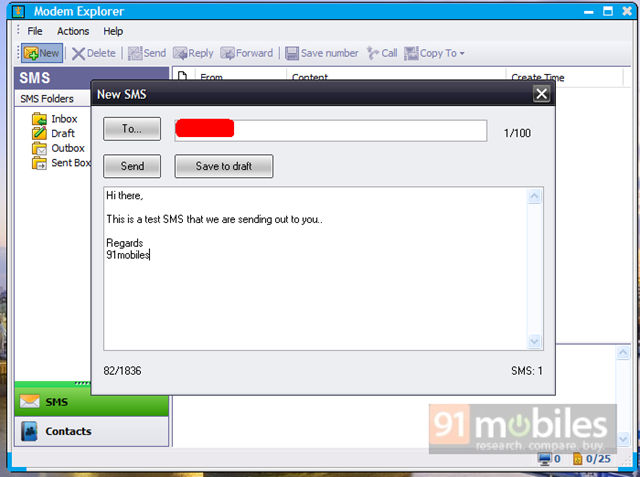 The Zebronics Sonic 3.5G dongle also comes with the ability to make calls and send SMS messages. The dialer application has dedicated buttons and application for both functions. For making a call, users can either make use of the existing speaker and microphone available on the computer or any available external headset. The dongle also supports USSD codes, which are very helpful for checking remaining data balance, especially if you're using a prepaid SIM card.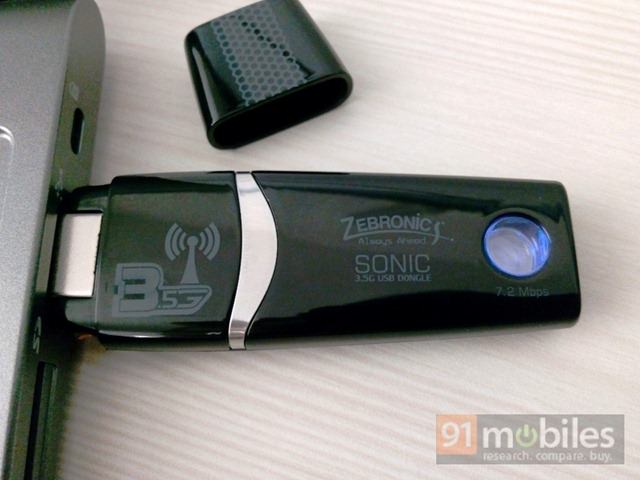 Summing it up, the Zebronics Sonic 3.5G dongle is a useful device for notebook users allowing for data connectivity on the move. But even if you have a desktop computer, the dongle offers a handy solution for data connectivity in both 3G and 2G data modes. It can also be used as a backup device in case your primary internet connection is on the blink. Even if you do not wish to get a separate cellular connection for the dongle, you can make use of your existing SIM and rest assured that you will not miss any important SMS or calls with its extended cellular function. One thing you should consider is the fact that 3G data is still not as affordable as 2G, but if you're opting for a data bundle as opposed to pay-as-you-go plans, you will definitely have some advantages.
Editor's Rating: 7/10
Pros
Easy installation Auto network configuration Supports voice calling and sending SMSes
Cons
Maximum download speeds supported are limited to 7.2Mbps