Facebook Phone generated lot of hype when it was announced. The reason to launch a phone dedicated to facebook shows how much people are hooked onto facebook. Well, in Japan, people are crazy and addicted to Yahoo. So, it was natural for Yahoo to announce a Yahoo Phone. Softbank and Yahoo are bringing this android powered yahoo phone to japan next month.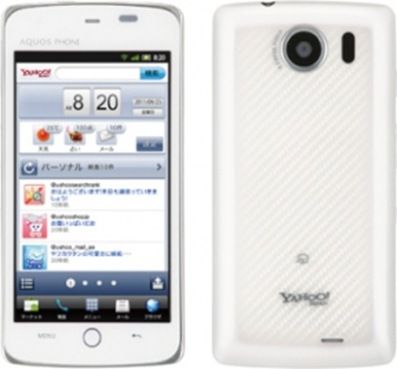 This handset is manufactured by Sharp and is apparently a rebranded version of already existing handset called "AQUOS PHONE THE PREMIUM Softbank 009SH". The handset runs on Android 2.3 gingerbread operating system. The phone has a large 4 inch LCD Display with a resolution of 960×540 (qHD), 8 MP CMOS Camera on the back. In terms of connectivity the handset has bluetooth 3.0, microSDHC slot, WiFi, Digital TV Tuner and Infra Red. When we look at the specifications of the original phone, the phone seems to have the capability to play and record 3D Videos. Other interesting features include a mobile wallet, Felica (RFID Smart card system). The phone will come pre-loaded with all yahoo applications such as Yahoo japan home page, calender, dictionary etc.,The handset comes in 4 different colours such as white, black, gold and pink.
Softbank will distribute these phones in Japan next month to its customers.