If you are having Xperia Ion LTE version then you can be happy because its Android 4.0.4 Ice Cream Sandwich update is started rolling out. According to Xperiablog this update will change your device's firmware to version 6.1.E.1.19. Update for Xperia Ion LTE version is started in Taiwan and Hong Kong and it will start rolling out in other regions soon. There is no confirmation on the difference in Firmware version of Xperia S & P and this update for Xperia Ion LTE version.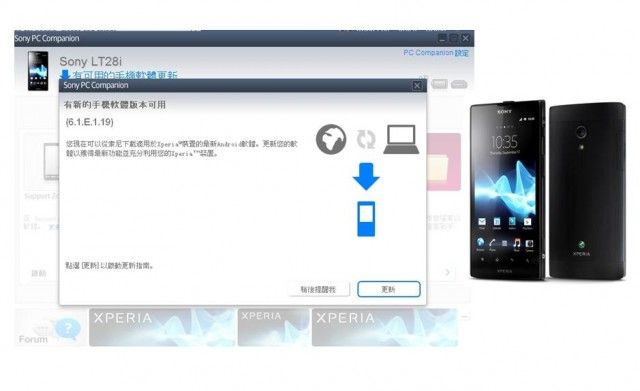 This update will be ready for your devices in other regions too from next week as we expect. Android update is basically for the devices that are supporting higher version of Android with the hardware. It will surely give you better performance on your Xperia Ion LTE version. There are few battery issues reported with Xperia Ion LTE version and this Android update for device is expected to clear these issues. Sony is basically rolling out update for its most of the flagship devices that came out this year.
The next Xperia from Sony is Xperia T that will be launched later this year may have Jelly Bean. The HSPA version of Sony Xperia Ion is running on Android 4.0 Ice Cream Sandwich and this LTE version is running on Gingerbread and it is promised to get an update for Ice Cream Sandwich 4.0.4. Sony HK's twitter account posted that users in Taiwan and Hong Kong can update their Xperia Ion LTE version to Android 4.0 now. We hope users in other regions having Xperia Ion LTE will be having Android ICS in their devices within next week.