"HIVE is the first custom user interface created by an Indian brand. Here's an in-depth look at what it offers."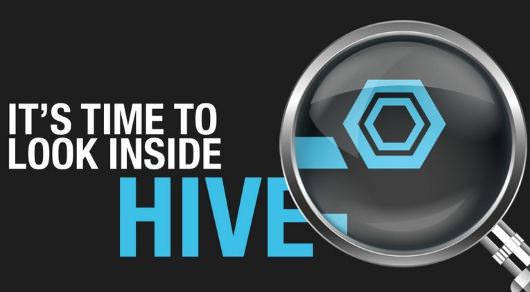 XOLO has never shied away from experimenting and innovation, so it's not surprising that it was the first Indian smartphone brand to develop a custom user interface. We're not talking about the clumsy modified wallpapers and icons that are common on so many devices, but a full-blown UI, similar to Samsung's TouchWiz and HTC's Sense.
Christened as HIVE, the interface has been built from scratch, and offers several useful features and customisations. XOLO seems to have drawn inspiration from Xiaomi's MIUI, and has included a dedicated portal to gather community-driven suggestions, as well as a theme store which features a variety of first-party and user-generated themes, wallpapers and ringtones.
We've got our first look at HIVE at the launch event of the XOLO 8X-1000, the first device to feature the UI. But now that we've got the smartphone for review, we had a chance to explore HIVE's features in detail. Here's what's in store.
Although there are various themes you can choose from, the basic features of each are the same. By default, the theme you get is Hive Light. Starting with the lockscreen, you'll see four colourful bars on top, which can be swiped down to access the camera, messages, dialler or unlock the phone. At the bottom is a slim quick glance panel which displays missed calls, texts, emails and calendar alerts. The time and date are displayed on top, and you can swipe down to bring up the notification bar, even when the device is locked.
Upon unlocking the smartphone, you'll be greeted by the home screen, which features a Google search bar, and a dynamic three-in-one Chameleon widget displaying the calendar, temperature and missed notifications. The widget gets its name because it adapts to the colour of the wallpaper you've chosen. Unfortunately, both the search bar and the widget cannot be removed, with the former a standard affair on every home screen.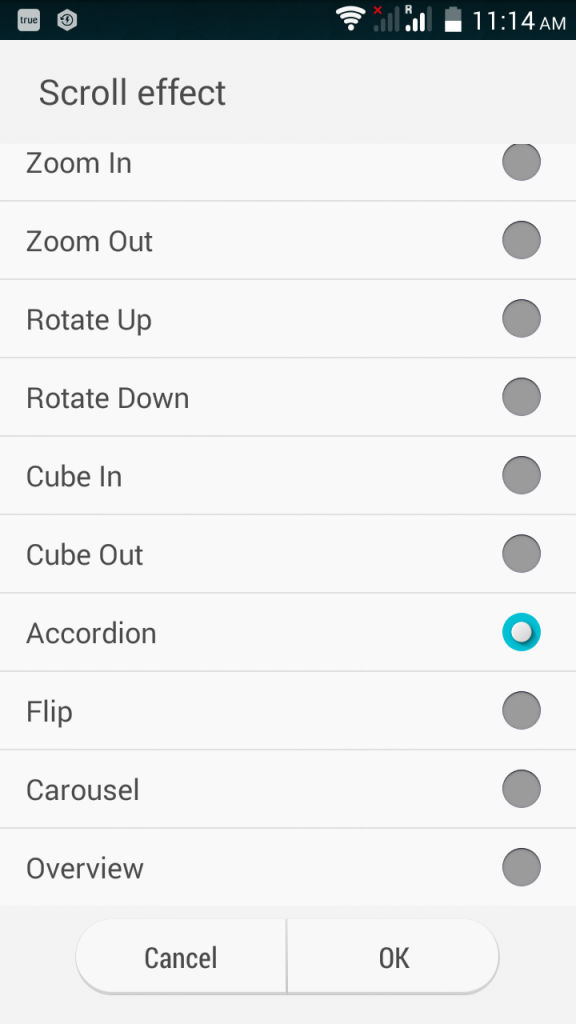 As expected, all the icons in HIVE UI are modified in accordance with whichever theme you choose to apply. Apart from wallpapers, in HIVE you can choose a transition effect for swiping between home screens. There are various effects on offer, such as like Cube In, Accordian, Flip and Carousel, but frankly speaking, the fancier effects made us feel dizzy (remember Apple's iOS 7 parallax fiasco), and we prefer sticking to the basics.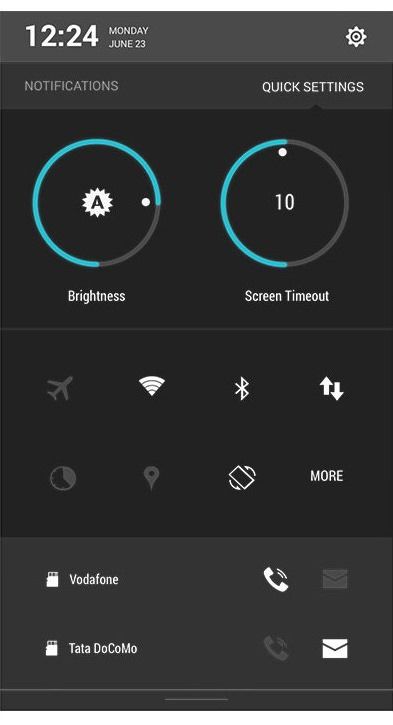 The pull-down notification bar has the ability to swipe away read notifications, but there's no option to remove them all with a single tap. There's a separate tab for quick settings, with controls for airplane mode, Wi-Fi, Bluetooth, mobile data, location, screen rotation and more. Instead of the usual straight line sliders for brightness and screen timeout, HIVE features circular sliders. At the bottom of the quick settings menu, there's also a toggle switch which lets you specify a SIM card for calls and messages.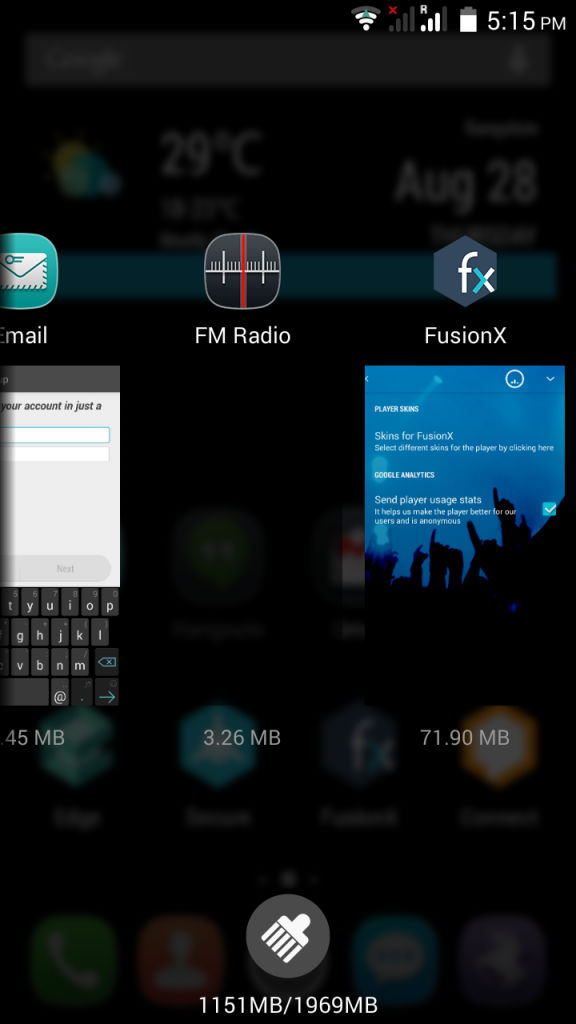 Long-pressing the recents key brings up the usual multi-tasking menu for switching between or closing apps. There's also a one-touch RAM cleaner, which closes all running apps to free up memory. ASUS' Zen UI also has this feature.
HIVE's launcher is quite different from what we've seen on other custom skins. There is an app drawer, but instead of displaying apps the usual way, there are four tabs at the bottom. You can view apps alphabetically, by recently-installed, or by category. The fourth tab takes you directly to the Play Store.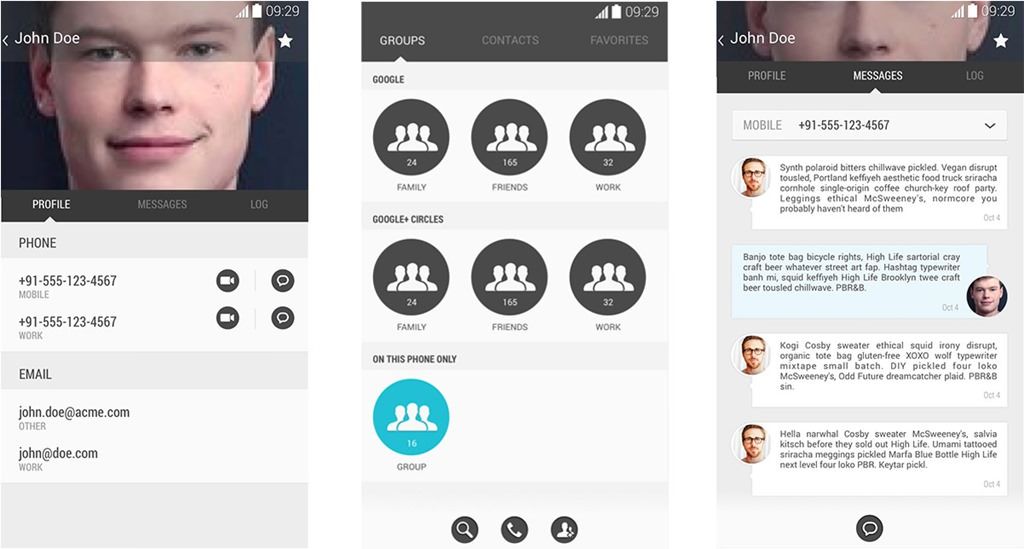 Most of the default apps have also received a makeover. The dialler app integrates a recording and notes function. The messaging app lets you mark specific conversations as favourites, and displays them at the top of the list for easy access. In the contacts app, you can tap on a contact to see a list of all messages and calls exchanged with them.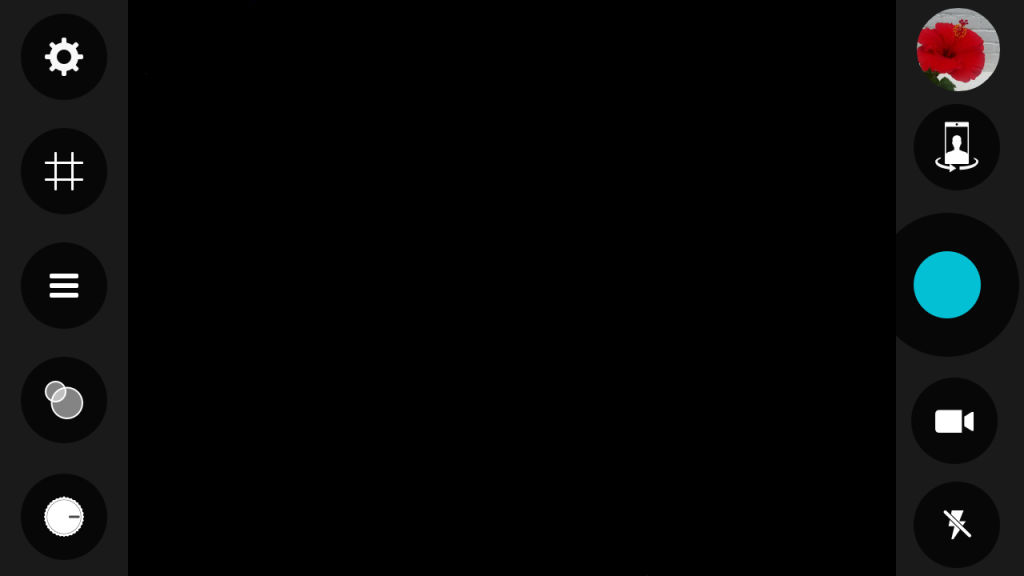 The camera app is quite simple. There are the usual array of modes and filters, and a few manual controls like ISO, white balance and exposure. The gallery app is more interesting, displaying photos by album, location or time.
Among the pre-loaded XOLO apps are Connect, Edge, Power, FusionX and Secure. FusionX combines the music player, video tracks and FM radio into a single app. It also integrates with YouTube, letting you search for your favourite artists and view videos from within the app. In addition, FusionX can be customised with various skins.
XOLO's Secure app provides backup and safety features. You'll need to sign in with your Gmail account. Your call history and messages will be systematically backed up, and in case of theft, you'll be able to remotely control your smartphone. Anti-theft features include tracking, enabling a loud siren, secretly capturing a photo, setting a custom alert message, remotely locking the device, and wiping all your private data.
XOLO's Power offers a selection of power-saving modes. Low Battery mode turns off data, Wi-Fi, Bluetooth and GPS when the battery dips below a specified percentage. Night Mode turns off internet when the screen is locked, during a specified time period every day.
The two most significant XOLO apps are Connect and Edge. Connect is a platform where you can suggest and vote on ideas for improving HIVE. XOLO has said that the best ideas will be taken up by the development team, and introduced to the UI via an OTA update. Through Connect, you can also interact with other users and HIVE's development team. The app also lets you check for software updates, and view a list of service centers according to location.
Edge is the equivalent of MIUI's theme store. You can browse and download themes, wallpapers and ringtones on to your smartphone. There are contributions not only by the HIVE team, but also by artists, designers and musicians. Currently, the number of themes on offer are few. Apart from the few created by Team HIVE, there are a some user-created themes as well. There's a calligraphy-inspired theme which requires you to trace specific gestures to unlock the device or open certain apps. There's also a particularly ridiculous user-contributed theme called 'Horny Singh', featuring a hairy monster in its underwear. The garment says 'Mona' on the band, and you need to rub the monster's tummy to unlock the screen. You can read that again if you wish.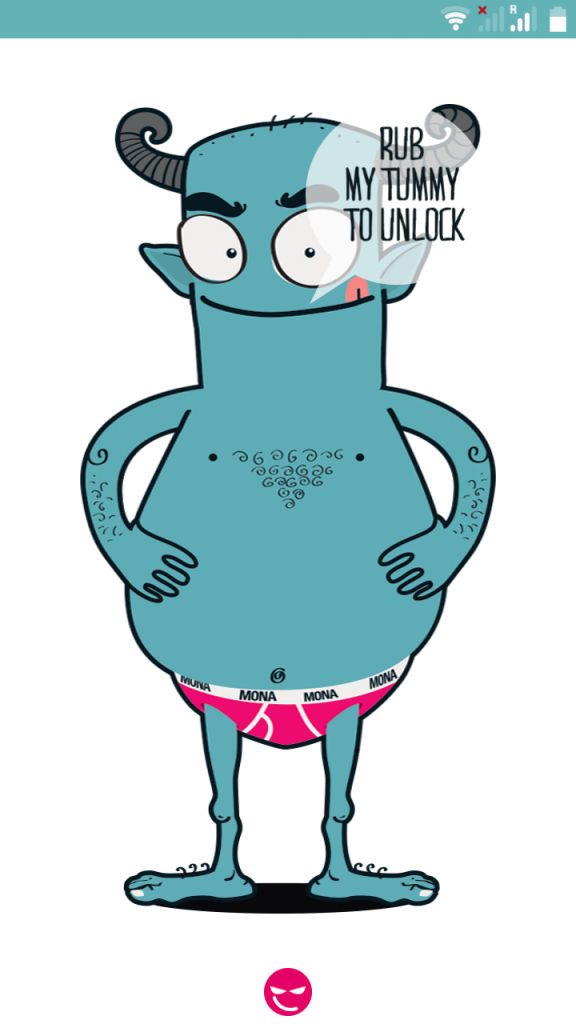 Frankly, we feel that unlocking a smartphone should be intuitive – no one wants to spend a couple of seconds drawing a complicated gesture each time to gain access to their devices, unless they choose to safeguard their privacy via a pattern lock. The theme and wallpaper selection is nothing to write home about just yet, and we hope there are more compelling contributions in the future.
Overall, despite the hiccups, we found HIVE UI to be much more polished than we expected. We appreciate the fact that XOLO is attempting to create and foster a community-driven user interface, much like what Xiaomi does with MIUI. However, the number of users in India who would appreciate what the company is trying to do are comparatively few. We don't know if XOLO plans on pre-loading HIVE on all of its handsets in the future. If that's the case, the potential for the UI to grow is much higher, and we'll likely see more innovations and improvements along the way.