"The one-stop guide to everything that is the Xiaomi Mi 4"
It's not even here yet, but the Xiaomi Mi 4 has already made it to number three in our top 20 list for August, which just goes on to show how popular this upcoming device is in India. Some of this could be attributed to its predecessor, the Mi 3, which had a very successful run in the country during the brief period it was available. The 4G variant of the Mi 4 is expected to land here later this year, but we went ahead and got ourselves a 3G model from China to check it out closely. Of course, we've had a very good look at its design, benchmark performance, and camera capabilities by now, and our full review has everything you need to figure out if you should wait for it to arrive. However, if you've still got a few doubts in your mind, we'll try and tackle a few common queries here… starting as usual, with a specs lowdown.
What kind of specs does the Xiaomi Mi 4 boast?

As far as pure specs are concerned, it hardly gets better than this. The Mi 4 sports a 5-inch, full HD display, and is powered by a quad-core Snapdragon 801 chip running at 2.5GHz. Also on board is a very healthy 3GB of RAM, and the combination is good enough to make mincemeat of mundane tasks and laugh in the face of heavy-duty games. Regardless to say, multitasking gets a boost too.
Is the Xiaomi Mi 4's screen covered with a layer of Corning Gorilla Glass?

The short answer is, no. The long answer however, explains why. The Mi 4 uses OGS technology for its display, and Gorilla Glass doesn't play well with it. Therefore, Xiaomi has layered the Mi 4's screen with Corning Concore, another scratch-resistant solution from the same brand that makes Gorilla Glass.
Does the Xiaomi Mi 4 have a microSD card slot for expansion? How much storage is available to use?

Our unit is a 16GB variant, but there's a 64GB model in China as well. It remains to be seen whether the brand brings in just one or both storage variants into India. Unfortunately, neither offer a microSD card slot for expansion, so you're stuck with what you get out of the box.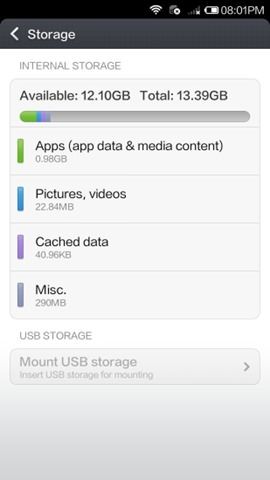 The available storage in our 16GB unit was a little over 12GB, but this could change slightly depending upon pre-installed apps on the official Indian units.
Does the Mi 4 support USB OTG?

The answer to that is a resounding yes! You can go ahead and hook up flash drives directly with the Mi 4 using one of those commonly-available OTG adapters.
What kind of a SIM card does the Xiaomi Mi 4 accept?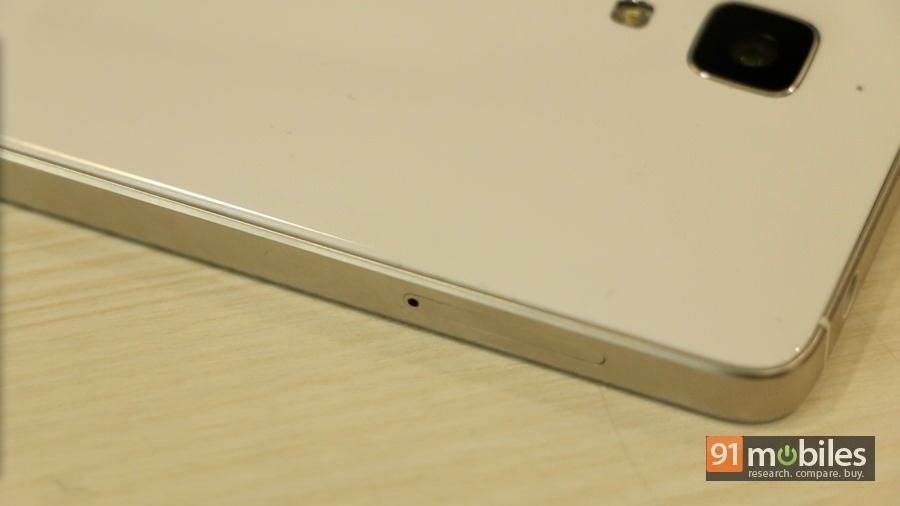 The Mi 4 is a single-SIM device and accepts a micro-SIM card in the tray on the side.
Does the Mi 4 support NFC? What about the other connectivity options?

There are a variety of connectivity options on offer, but unfortunately, NFC isn't one of them. The unit we have with us supports 3G, but Xiaomi has confirmed that a 4G variant is in the works and that's the one that will eventually be launched in India. Apart from this, there's dual-band Wi-Fi 802.11 a/b/g/n/ac, Bluetooth 4.0, A-GPS, GLONASS, Wi-Fi Direct, Wi-Fi Hotspot, USB 2.0, and TV-out via MHL. There's an infrared blaster on top too, and this can be used to convert the Mi 4 into a universal remote.
Does the Xiaomi Mi 4 run Google services? More specifically, can I download apps via the Play Store?

Our China unit doesn't run Google services by default, which means that there's no Play Store and no native Google apps such as Gmail, Maps, Hangouts etc. There's a quick workaround for this however, which doesn't need any hackery or rooting. While we won't go into the details, the important thing is that the units made available in India officially will definitely have Google services installed, and will come with all the usual apps from El Goog's suite, including the Play Store, Maps and Gmail.
How is the Mi 4's primary camera in terms of performance?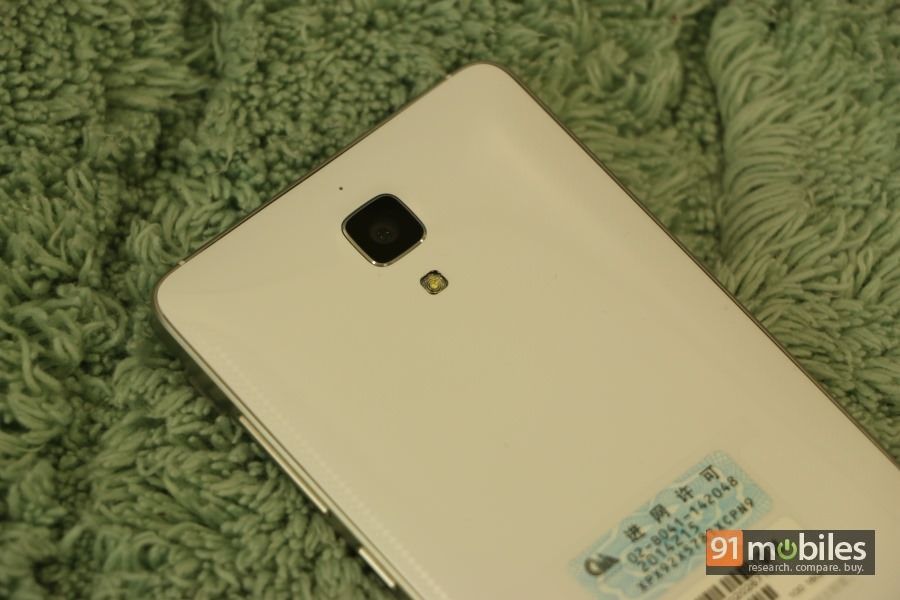 When it comes to shooting prowess, the Mi 4 offers a 13-megapixel primary camera, which uses the new Sony IMX214 stacked CMOS sensor. It boasts an aperture of f/1.8, and features such as hardware-level real-time HDR and superfast autofocus speeds. You can check out our Mi 4 camera review for more details, but in a nutshell, we found the Mi 4's camera a capable shooter (especially in daylight), but overall, it didn't really blow our socks off.
What software platform does the Mi 4 run?

The Xiaomi Mi 4 runs the brands custom ROM dubbed MIUI, which is built atop Android KitKat. The MIUI platform offers a smorgasbord of nifty features and capabilities, and our Mi 3 and Mi 4 reviews have the full lowdown in case you're interested.
MIUI is in version 5 currently, and will be getting updated to v6 (which is in beta now) very soon, with the latest iteration bringing in a new look along with a host of additional features.
Does the Xiaomi Mi 4 offer an FM radio?

If we were to lie, we'd say no. Rather than speaking in riddles though, we'll stick to the point. So, yes.
We hope the above takes care of any confusions you may have regarding the upcoming Xiaomi Mi 4. As our review mentioned, we don't know what it'll be priced at when it launches here, but we can say that the smartphone looks like a great buy, as Xiaomi is sure to keep the cost quite exciting.