"The Mi Notebook Air is Xiaomi's answer to the Apple MacBook Air, and looks quite stylish"
With the launch of the Mi Air Purifier 2 (review) in India yesterday, Xiaomi's incursion into the country's smart home arena has officially begun. It's smartphones have already found their way inside millions of pockets and handbags in India, but that's actually just one part of the company's overall strategy. In China, its ecosystem comprises an assortment of different products, and if you follow the brand, you'd already have heard about many of them – TVs, the NineBot Mini self-balancing scooter, action cameras, a smart toothbrush, even non-smart stuff like jackets and a USB-powered mosquito repellent. Rumours about a foray into the PC category had been doing the rounds for long, and were confirmed when Xiaomi launched the Mi Notebook Air in July this year. We got our paws on one of these and since it looks so stylish, ended up pointed our camera at it so we could give you a quick look as well.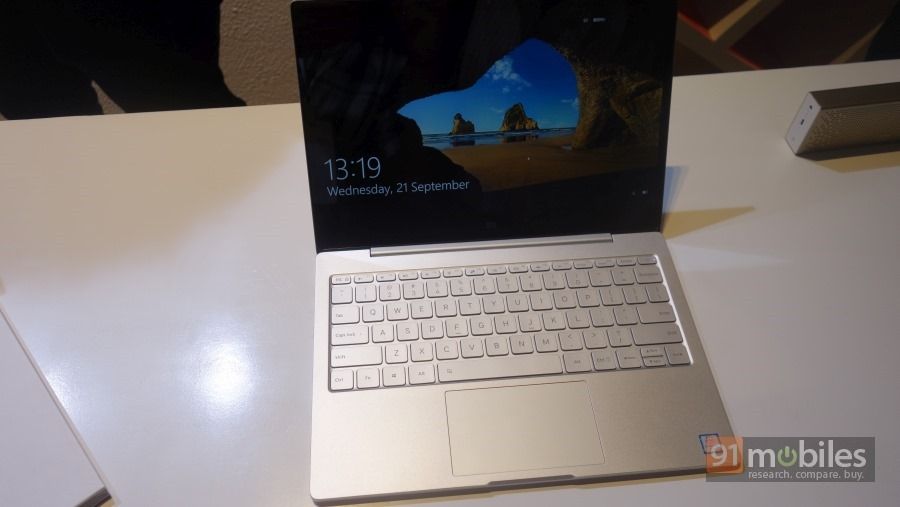 The Mi Notebook Air was unveiled in two variants – a loaded 13.3-inch (33.8cm) model, and a lower-specced 12.5-inch (31.75cm) model. We got the latter to play with. Right off the bat, it comes across as quite svelte, lightweight, and downright sexy.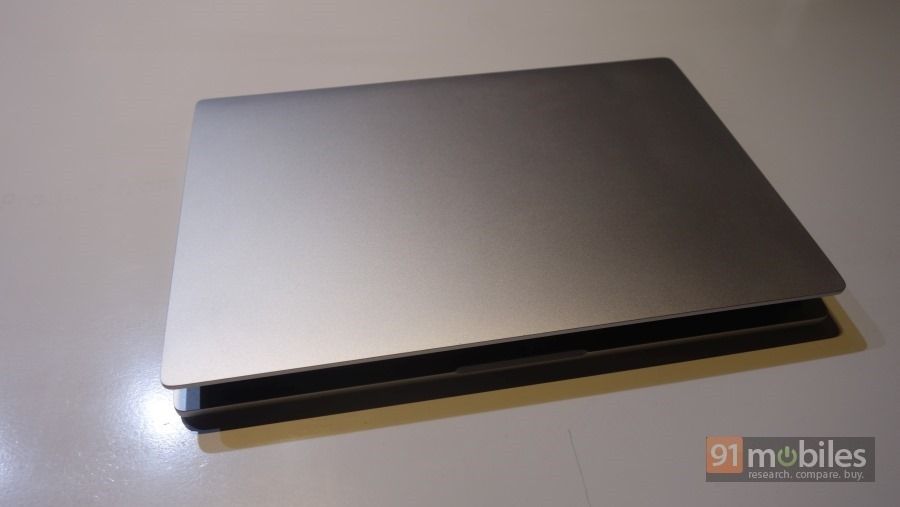 Surprisingly, there's no Mi branding on the lid – which almost makes it look like a generic device from a no-name brand. We know better though, and the reason for this is that Xiaomi also sells a variety of decals and stickers for users in China to let them customise the look of their Mi Notebooks the way they like, plus allowing corporates that buy the machines in bulk to put their own logos on the lids if they want.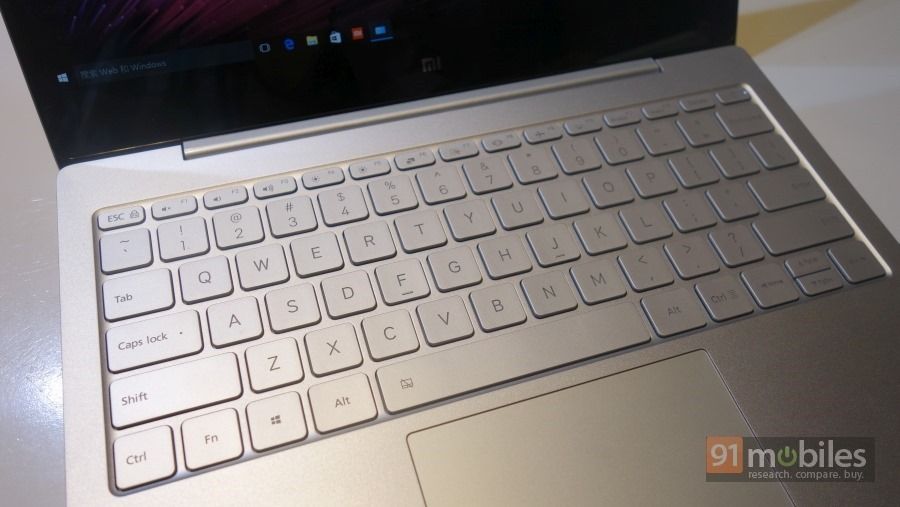 Tipping the scales at a little over a kg, the smaller model is just about 12.9mm thick. With its brushed metal body, it's solidly built, and the lid opens up to reveal a keyboard with backlit and keys and a generously-sized trackpad. The 12.5-inch (31.75cm) full HD display looks vey capable, but it's the keyboard we fell in love with – it feels great to type on and the trackpad is very smooth and responsive as well. This particular model doesn't get a dedicated GPU, unlike its more loaded bigger sibling, and the specs cover an Intel Core M3 processor, 4 gigs of RAM, 128GB solid state storage and a claimed 11.5 hours worth of battery life. In comparison, the larger 13.3-inch (33.8cm) model is powered by a 6th-gen Intel Core i5 processor, Nvidia GeForce 940MX graphics with 1GB of VRAM, 8GB RAM and 256GB SSD. This particular model also gets an extra USB 3.0 port – two instead of the lone orifice provided on the smaller variant. Despite the lower specs though, our demo unit still seemed quite smooth in terms of usage.
Coming back to our 12.5-inch demo unit, it features an HDMI port and a headphone socket on the left, while on the right, you'll find the single USB 3.0 port along with a Type-C port.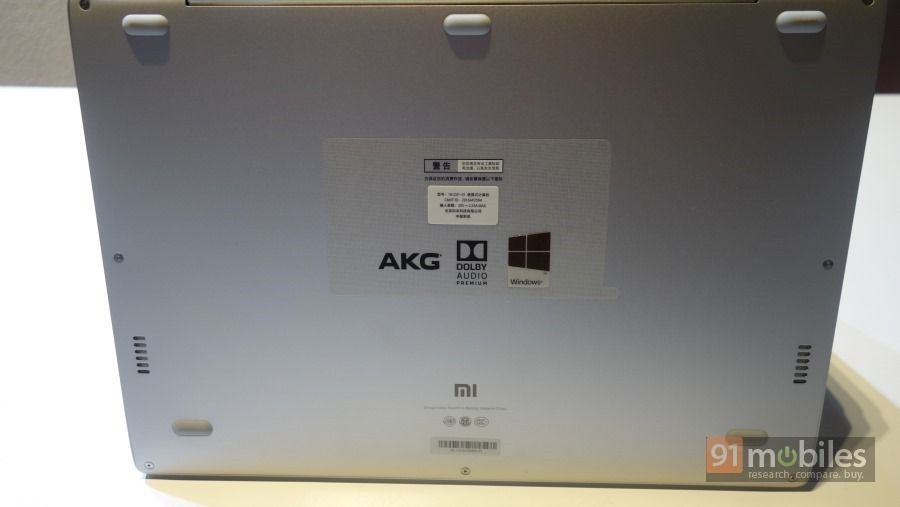 The base is where you'll find Mi branding, but more noticeable are AKG and Dolby Audio logos that signify the notebook's audio prowess. There's a chance that the sound might get muffled though, since the speakers are placed on the bottom.
Software-wise, the Mi Notebook Air runs Windows 10 Home, the Chinese version to be specific. Because of that, the localisation issues involved, and considering that Xiaomi would possibly need to ramp up its offline presence in India before it can introduce the device here, an Indian launch doesn't look likely soon. It's even possible that Xiaomi skips these Notebook Air models completely, and instead brings the second-gen models to India if and when they're unveiled in China. As for us, we're just happy to have played with this swanky machine for a brief while, though we'd be happier if we could get one to try out properly. As we wait for Xiaomi to oblige, here are some more images for you to feast your eyes upon.