"Xiaomi's Mi Max 2 is the company's second smartphone in its phablet series and comes with a 6.44-inch full HD display"
[Update: July 18th]: The Mi Max 2 has been launched in India, and will go on sale starting July 27th for Rs 16,999.
Large-screened smartphones, or phablets as they're called, have found many takers, especially in India. Clearly, we love the idea of a device that blurs the line between what constitutes a smartphone and a tablet, giving us the combined functionality of the two segments in a single device. And while there are quite a few options if one's out hunting for a phablet, the one that stands tall, both literally as well as figuratively, is the Xiaomi Mi Max (review). Launched last year, the device was hailed for its well-rounded performance, battery life and the solid value for money it offered. And now the Mi Max has a successor, aptly called the Mi Max 2 (first impressions). The device was launched in China not too long ago, and is slated to reach our shores soon. MWC Shanghai gave us the opportunity to acquire one for ourselves, so we seized the chance and bought one in China. Without further ado, here's a lowdown of how it fares as a daily driver.
Specs at a glance
Display
Size
6.4 Inch
Resolution
Full HD (1080 x 1920 pixels)
Performance
CPU
Octa core, 2 GHz, Snapdragon 625
RAM
4 GB
Storage
Internal memory
64 GB
External memory
Up to 256 GB
Battery
Capacity
5300 mAH, Li-ion, Non removable
Camera
Primary camera
12 MP
Secondary camera
5 MP
Connectivity
Network support
Dual SIM 4G
Other options
Wi-Fi, Bluetooth 4.2, GPS
Others
Battery Capacity
5300
Operating system
Android 7.0 Nougat
Design and display: flaunt those curves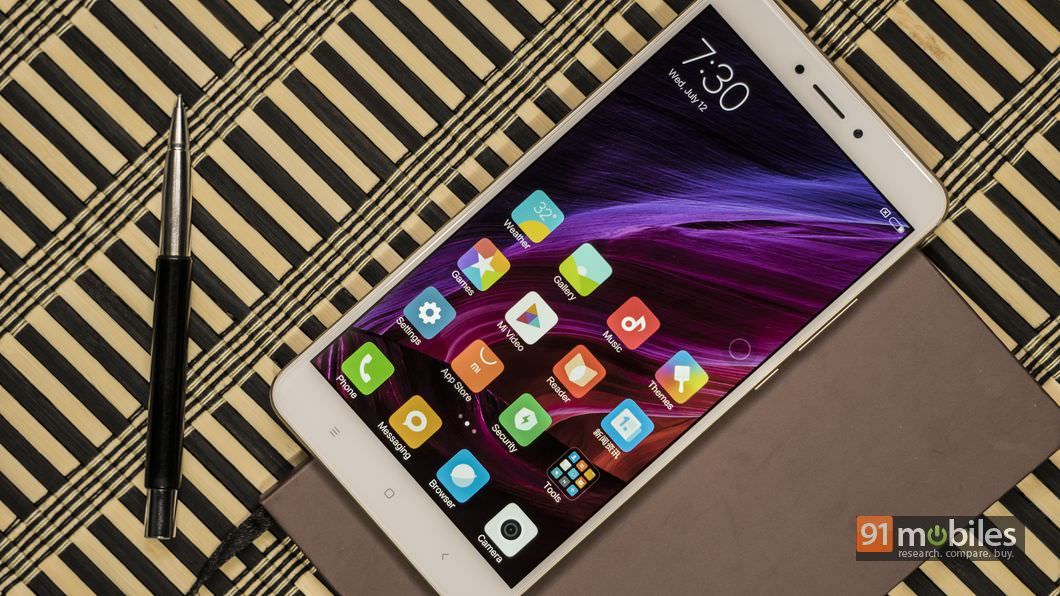 Staying true to its moniker, the Xiaomi Mi Max 2 is a massive phone and buyers migrating from smaller devices are in for a huge surprise (quite literally). Having said that, you might get a sense of déjà vu if you're upgrading from the original Mi Max, as the Mi Max 2 takes most of its design cues from its predecessor. There are some differences here and there, but the core design is consistent across the two models. With the Mi Max 2, you'll get a smartphone that's made entirely out of metal unlike its predecessor, which had bits of plastic at the top and the bottom to house the antenna bands. Naturally, the Mi Max 2 is heavier than its predecessor and tips the scales at 211g. Here are a few shots that show how the two differ – the new model has been placed on the right.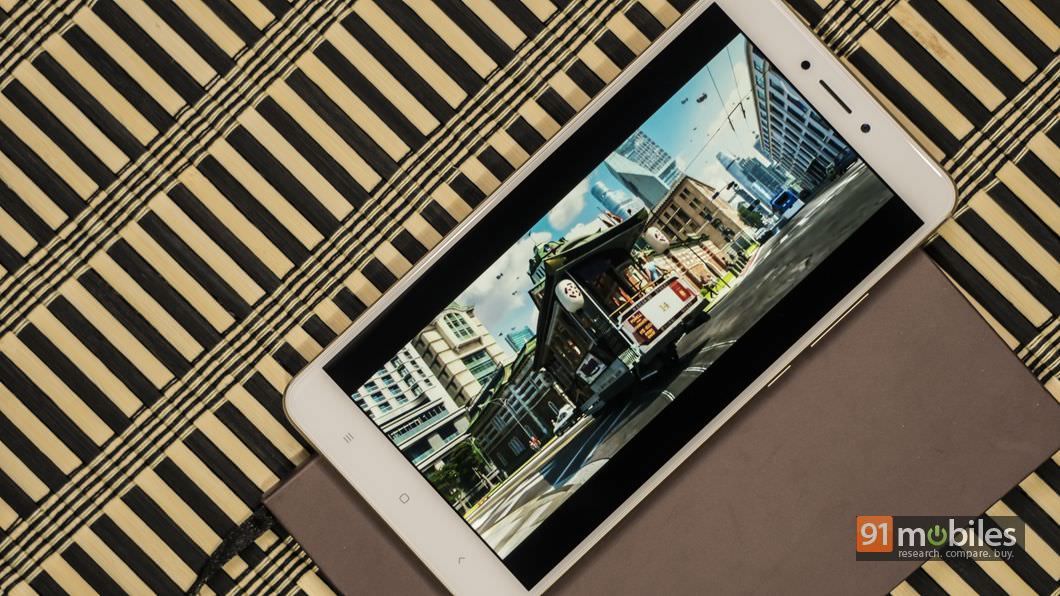 Let's address the elephant in the room, shall we? Your primary means of interaction with the Mi Max 2 comes in the form of a giant 6.44-inch full HD TFT display. Although you will lose out on the pixel density when compared to a smartphone with a 5.5-inch screen and similar resolution, you will also have a lot more screen at your disposal. Therefore, watching movies or playing games on the Mi Max 2 is a joyride as your fingers won't be fighting for a spot on the screen. As far as the quality of the screen is concerned, you'll be glad to know that the display is on par with most phones in this price range. The sunlight legibility of the smartphone is pretty good and Xiaomi has even bundled a reading mode which reduces the strain on eyes to some extent. Furthermore, you can fine-tune the display to your liking from within the settings if you don't quite like how the display on your Mi Max 2 looks from the get-go. My only gripe with the smartphone's display is that it is surrounded by a black bezel which disrupts the otherwise seamless design of the panel.
Cameras: a sharpshooter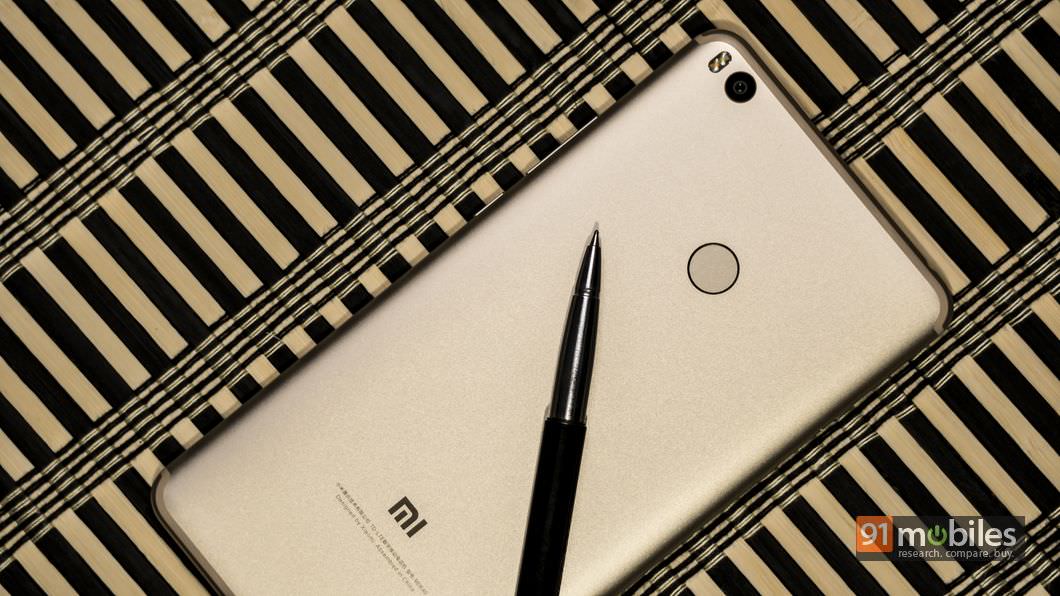 Carrying a dedicated point and shoot camera along with your smartphone to click pictures is always a hassle. While premium smartphones can shoot pictures which are on par with some cameras, the same is not the case with a majority of affordable handsets. Thankfully, the cameras on the Xiaomi Mi Max 2 are very capable and while its predecessor left us wanting for more, the Mi Max 2 does a great job at clicking stills. But before we get into that, let's look at the camera's specifications first. The Xiaomi Mi Max 2 ships with a 12MP f/2.2 primary sensor which at first might seem as a downgrade from the 16MP sensor on the Mi Max. However, Xiaomi has equipped the camera on the Mi Max 2 with the same sensor which is present on the primary camera of Xiaomi's flagship, the Mi 6. Up front, buyers will be smiling at a 5MP f/2.0 aperture sensor. The camera UI on the Xiaomi Mi Max 2 is nothing out of the ordinary and is the same MIUI camera app we've seen before. You'll get a bunch of modes for the primary camera such as Panorama, GroupShot as well as a Manual mode. Since the company is strong on Beauty modes too, there's a preset for the same present for both the primary and the secondary cameras. Here are a few samples.
Software: You, me and MIUI
Whatsapp
. And lest I forget, you can customise your Mi Max 2 to be unique to you as MIUI comes with a dedicated theme store from where you can download themes, and also customise the fonts, icon packs and much more.
Performance: not all good things start with an 8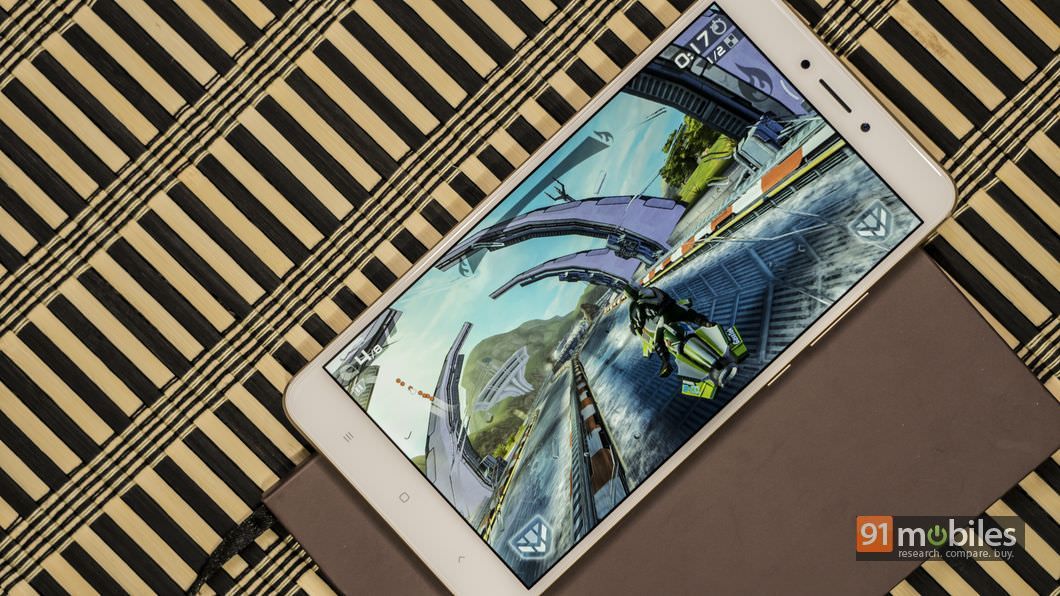 Underneath the metal chassis of the Xiaomi Mi Max 2, you'll find a Snapdragon 625 octa-core processor which works in tandem with 4GB of RAM. The unit we bought from China ships with 64GB of onboard storage, but there is another variant which comes with 128GB of storage. It remains to be seen whether Xiaomi will launch both variants in India. As far as the performance is concerned, the Snapdragon 625 chip on board the Mi Max 2 is quite capable of handling everyday tasks and gaming too. Bear in mind that this is the same processor which powers smartphones like the
Moto G5 Plus
(
review
) and despite the feature-loaded MIUI platform it runs, the performance on the Mi Max 2 is on par with the competition. I'd also like to point out that since the unit I reviewed came from China, I couldn't install Google Play store on the smartphone and therefore, I resorted to downloading some APKs which don't require Google Play sign-in. In my daily usage, I didn't come across any instances of lag while jumping in and out of some heavy apps like
Chrome
or
Snapchat
. The smartphone didn't break into sweat when I played
Clash Royale
on it and besides the occasional frame drop, was able to handle some intensive gaming titles like
Riptide GP2
and
Unkilled
too.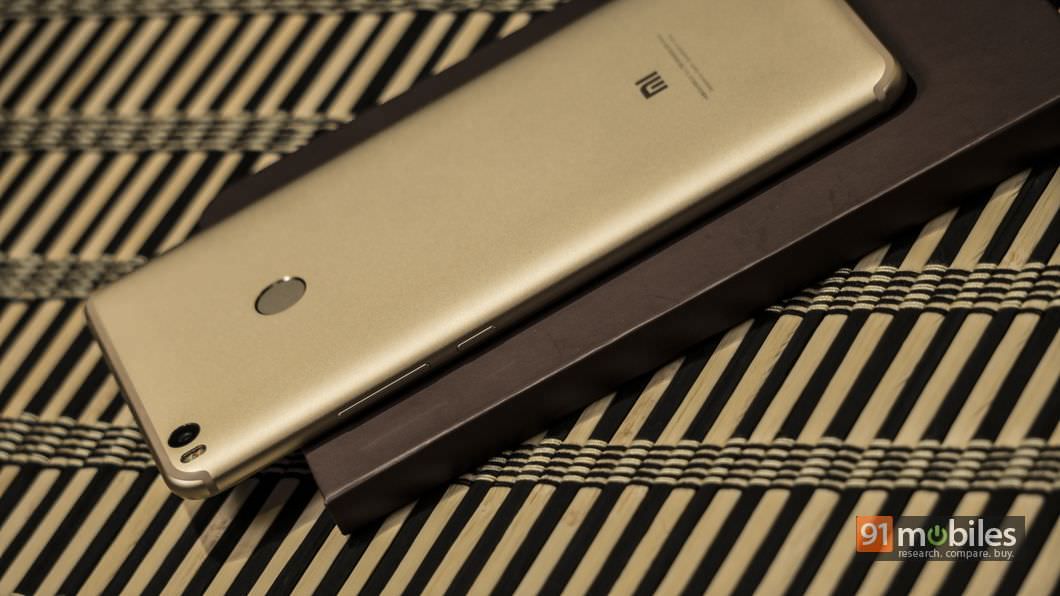 While metal adds to the build quality and the good looks of a smartphone, these benefits often come at a price which is too hot to handle (pun intended). A majority of unibody metal smartphones suffer from poor thermal management when the processor is stressed. However, the Xiaomi Mi Max 2 gets warm only to a certain extent and I never had to put the smartphone or stop gaming on it for it to cool down.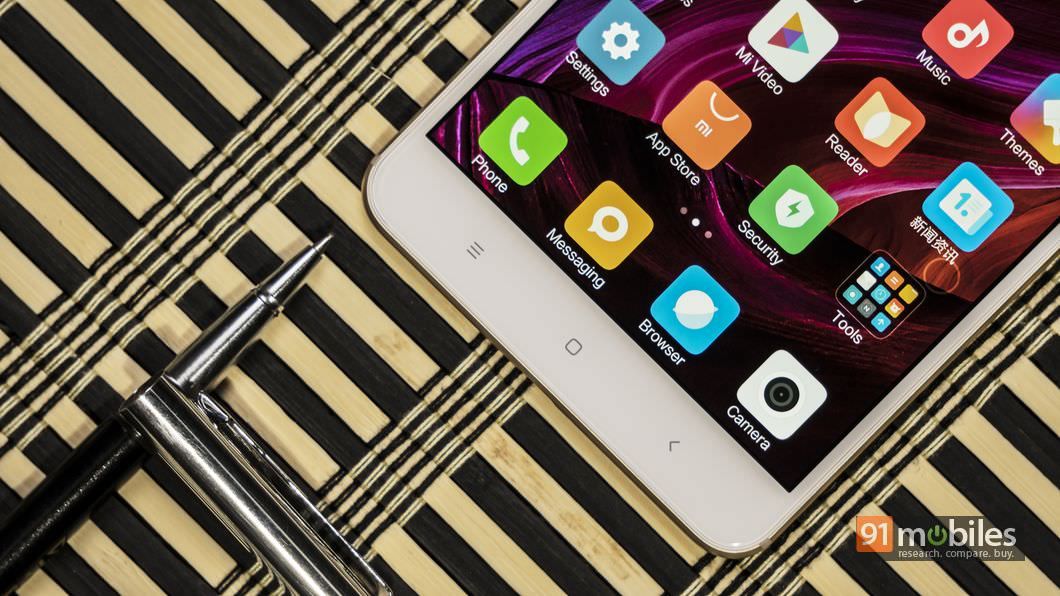 Xiaomi's Mi Max 2 is a lot like a department store – you go in shopping for a phablet smartphone and come out with a device which is both a phablet and a battery monster. The Xiaomi Mi Max 2 is fuelled by a 5,300mAh battery which is a huge bump from the 4,850mAh battery toting Mi Max. Coupled with the battery efficient Snapdragon 625 chip, the Mi Max 2 should last you for days off a single charge. And it does. In terms of daily usage, I found myself searching for a wall charger after almost a day and a half of heavy usage which included browsing various social media feeds and some casual gaming too. Suffice it to say, you'll be hard-pressed to drain the smartphone in a day and since it features Quick Charge 3.0, the large battery juices up pretty quickly too – taking just about a couple of hours to charge fully.
Verdict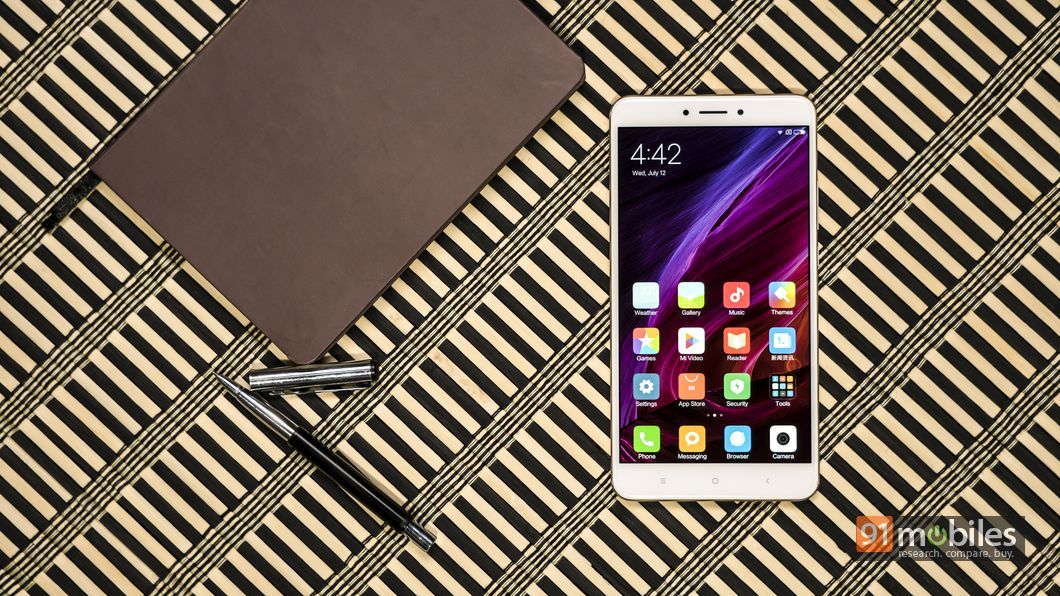 The Xiaomi Mi Max 2 is a really good smartphone for the price and over the course of my review period, I never felt short-changed in any area. The smartphone has a vivid display, offers excellent battery life, is a good performer and has a good camera configuration too. Therefore, if you're in the market for a large-screened smartphone, the Xiaomi Mi Max 2 is a no-brainer, especially if we take its China price into consideration which pegs it below Rs 20,000. What's better is that the company is
expected
to bring the phablet to India shortly and therefore, if you are impressed with the smartphone as much I am, you won't have to wait for long to pick it up.
Editor's rating: 4 / 5
Pros
Excellent battery life
Capable cameras
Good performer
Cons
Low-light camera performance could be better
Ugly black bezel around the display
Photos by Raj Rout