The manufacturer of luxury phones, Vertu has now introduced its first device to run on an Android operating system,the Vertu Ti. This new innovation from Vertu arrives with costliest price tag amongst all smartphones across the world.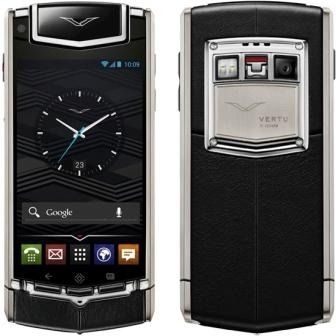 Vertu Ti smartphone has been powered with 1.7GHz Qualcomm Snapdragon S4 processor accompanied by 1GB LPDDR2 RAM and runs on Android 4.0 (Ice Cream Sandwich) operating system. To add to the uniqueness of the device the manufacturer has complemented it with an unique user interface designed by Vertu itself. It sports a 3.7-inch display screen which exhibits a display resolution of 480 x 800 pixels.
The other features of the smartphone include an 8 megapixel camera with twin-LED flash on the Rear side along with a 1.3MP front-facing camera for video calling, gyroscope, accelerometer, Bang & Olsen speakers and 64 GB of NAND flash storage. The connectivity features of the device includes Wi-Fi, Bluetooth, NFC, HSPA+ and Cat24.
Vertu has not revealed the pricing details of the Vertu Ti , but according to the speculations on the tech streets the smart device will be available at a price of more than £14,000 which is equivalent to over INR 11,81,230. So, if the speculations come true then the Ti smartphone will be the costliest phone running on an Android OS in the world
While Vertu has decently equipped the Ti smartphone with mainstream features, the outside appearance of the device is handmade with exclusive materials including sapphire glass, titanium, leather gold, ceramic and much more. The Vertu Ti seems like a possession for its buyers rather than being just a smart device for communication.