AcousticSheep LLC has showcased wireless SleepPhones at the Consumer Electronics show 2013 at Las Vegas. The device was originally manufactured in 2007 to help those who are suffering from the sleep disorder 'Insomnia'.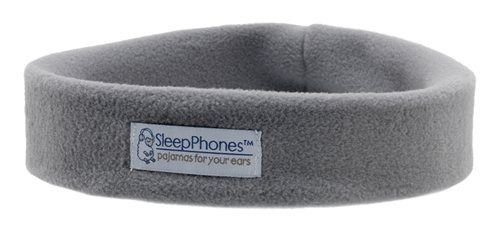 Wireless sleepPhones come with the tagline "pajamas for your years". The device is meant for those who prefer listening to music while sleeping. Earphones or traditional headphones are pretty inconvenient when we try to listen to music through them while lying down.
AcousticSheep LLC has found a solution to this with their new and innovative wireless sleepPhones and what could be a better platform than CES 2013 to showcase this invention.
This device can be worn like a headband and its inbuilt audio system lets you enjoy listening to your favourite tracks without getting tangled up in wires. The device is aimed at providing a soothing sleep while listening to pleasant music. It is also washable.
AcousticSheep LLC is also expected to launch a wireless version of SleepPhone that supports Bluetooth connectivity.