Finally software giant Microsoft has unveiled the most-awaited operating system in front of the world. If the company's claim is to be believed than "Windows Phone 7 breaks the current smartphone convention to help people quickly and easily find and consume data, information and services from the Web and applications."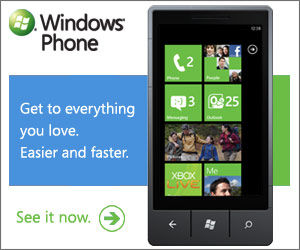 Terming the OS different from others, Microsoft says it provides active and configurable interface elements called tiles that update on the fly with real information, allowing users to place the tiles that interest them most where they want on their Start screen. The customizable Start screen with Live Tiles is a personal experience, showing people their own content. The Live Tiles come to life with real-time updates from the Web such as news, appointments or the status of friends. New Live Tiles can be easily created from whatever content a consumer wants, such as applications, websites and music. The phone's interface features Hubs for categories such as People, Music and video, Photos, Games and Office. Facebook photos, music and contacts are pulled into the phone and distributed appropriately across Hubs; and also brings together many of Microsoft's popular offerings from other platforms, including Xbox, Zune, Office and Bing. "When you first get the phone, the stuff that's more obvious makes you smile," says Andy Lees, Microsoft's Mobile Communications Business president. "On the phone's Start screen, 'live tiles' show users real-time content, such as social media updates and contacts. The features sort of scream out at you. But the other thing that is even deeper for me is the elegance of the experience, which you only appreciate if you've used the phone for some time." Applications will be available for the phone as well via a Hub called the Marketplace. But, unlike other smartphones, they won't be required for the majority of everyday tasks, adds Andy. Windows Phone 7 Highlights: Start Screen The Start screen on Windows Phone 7 puts what's most important to phone users front-and-center, making it obvious and accessible.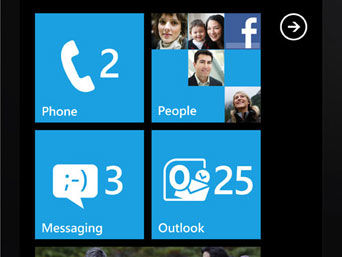 People Hub The People Hub is meant to be 'Command Central' for how people communicate today, pulling in Facebook status updates and providing contact information and phone numbers. Users can take actions like responding to updates or sending a text message right from the Hub.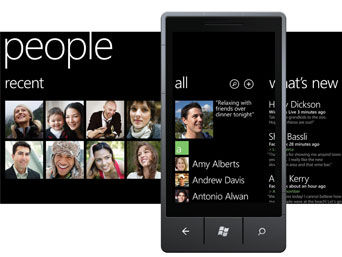 Games Hub More than just a games folder, the Games Hub is a centralized place for accessing games, finding new ones and connecting with friends. It extends the Xbox LIVE social gaming experience…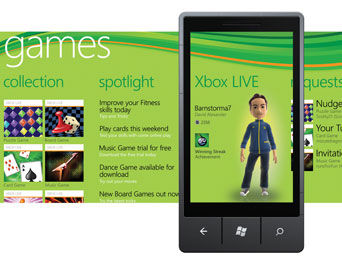 Office Hub The Microsoft Office Hub provides mobile versions of familiar Microsoft Office applications including Microsoft Word Mobile, Excel Mobile, and PowerPoint Mobile to view and edit documents. Users can also access information via Microsoft SharePoint Workspace Mobile 2010.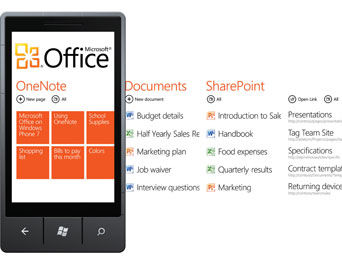 Pictures Hub Windows Phone 7 includes a dedicated camera button that works even when a phone is locked to help capture that important shot. Windows Phone also makes it easy to enjoy pictures, share them with others and view and comment on others' pictures from this Hub.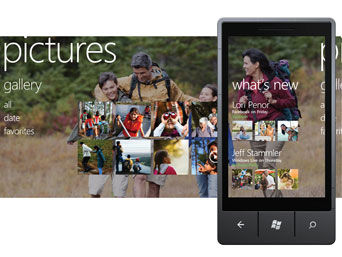 Music + Videos Hub The Music + Videos Hub puts all media in one place, including songs, videos and podcasts. Users can listen to FM radio or stream and download music from the Web. Zune Marketplace is also part of the experience, enabling users to explore new media while on the go and share with friends.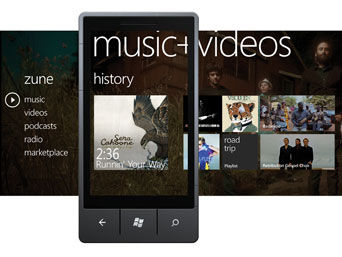 Local Search Windows Phone 7 delivers an integrated Bing Search experience, built-in GPS and Bing Maps. Local search provides quick access to phone numbers, ratings and reviews, and directions. In select locations, choose from driving or walking routes, view street-level images and real-time traffic updates.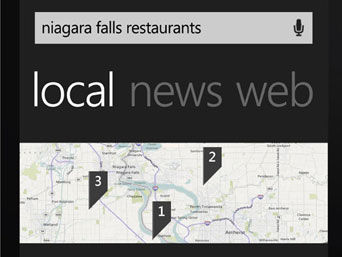 Windows Phone 7 will make its debut in some European markets on October 21 and in time for the holidays in the US. New phones in a variety of hardware designs will be available from Samsung, HTC, LG and Dell. The interesting thing to note is that Microsoft has announced that it has arranged for every full-time employee worldwide to be able to switch to the new phone as soon as it launches in their market.