A new app named in a self explanatory fashion as the Windows Android, allows user to run the Android 4.0 Ice Cream Sandwich (ICS) as a native Windows app on any Windows PC, tablets and smartphones. It allows users to use the Android ICS apps and web browser and even download other Android apps.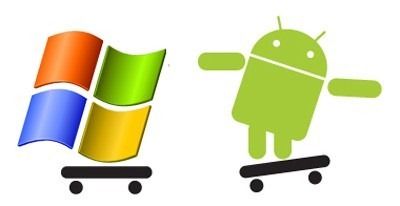 It is supported by Windows Vista and its successors and supports their screen resolution. The app allows the Windows operating users to enjoy the Android 4.0 user interface and the Dalvik virtual machine.
The Windows Android app allows the PC hardware and graphics to enhance the Android ICS interface for hardware acceleration. The app also allows users to run 3D games from Android 4.0 on the Windows device.
The app allows users to use s interface operation devices such as mouse, keyboard, remote control for smoother access.
The app is still in development phase with no release date in sight for the near future. But if interested, you can request access to an First Try Version from the developers website at: http://www.socketeq.com/
The app can also be accessed on the Google Play Store by downloading the Apps package for Android 4.0, which is a zipped file. Unzip the file and save the contents onto a folder. It will feature all the apps compatible with your system or device.
Once the app is fully developed and released, it will allow Windows users to enjoy the best of two different operating systems on a single device. It is also developing compatibility versions for latest versions of the Android.