When the Windows 7.8 update was rolled out last month, Microsoft, soon halted the update as users were facing trouble with the live tiles feature. The company has fixed the error now, and has begun a fresh roll out of the Windows 7.8 operating system.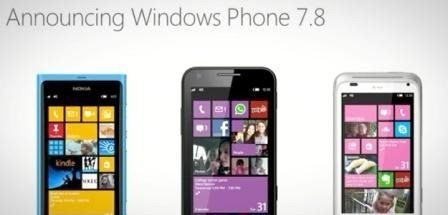 The now updated Windows operating system comes along with numerous new features beside fixing the live tiles issue. The bugs discovered in the previous 7.8 version have been fixed.
The Windows 7.5 OS had a safety feature that allowed live tiles to connect to the internet to fetch data. If data was unavailable, the feature would stop functioning after a few tries. In the Windows 7.8 update the tiles would continue trying to download data, which would result in at least 1MB additional data by the tiles. This issue has now been fixed, and additional data consumption issue has been fixed.
The new update brings along numerous features such as 20 different customizable theme colors for the device, similar to what is offered on the Windows 8 platform. The Lock screen has been improved to work against accidental swipes on the device, also the lock screen gets new wallpapers every day via the Bing search.
The Windows 7.8 OS update had been rolled out for devices with the Windows 7.5 OS such as the the Nokia series devices- Lumia 510, Lumia 610, Lumia 900 and the Dell Venue Pro to name a few.
The update will be available to users across the world over the next few days as and when the manufacturers do the necessary customizations required to make the device compatible to the