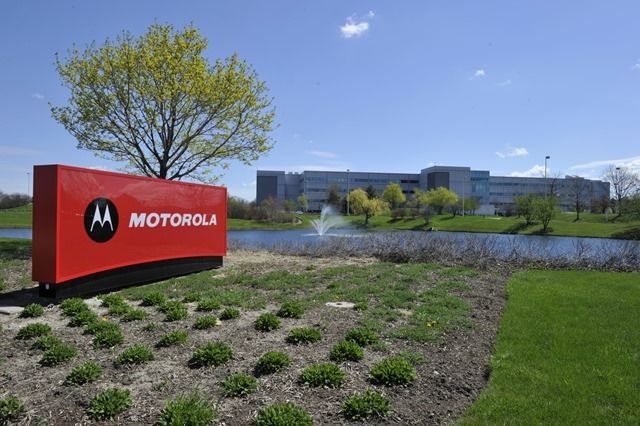 Motorola is set to re-enter the Indian market soon with the launch of its much-hyped
Moto G
Android smartphone. Earlier, Motorola was taken over by Google and the company exited India and other South-East Asian countries to focus more on the US market. However, Motorola has decided to make a comeback, and will reportedly be launching the Moto G smartphone in India and other emerging markets starting January 2014. In a market already bursting at the seams with several brands, it's going to be tough for Motorola to re-establish a foothold. The latest report by IDC (International Data Corporation) indicates that Samsung holds 26 percent of India's mobile phone market, followed closely by Micromax, with 22 per cent. Next on the list are Karbonn (13 per cent), Nokia (5 percent) and Sony (5 percent). Major manufacturers like HTC, BlackBerry Apple don't even figure in the top 5, which goes to show how much the market has changed. The IDC report also said that the market share of Samsung and Nokia is steadily dropping, mainly due to stiff competition from local or home-grown brands – this more than anything will be Motorola's biggest challenge in India.
Competition from local vendors
The Moto G has some impressive hardware specifications, and is selling in the US for a price of $179 without contract, which translates to a sub Rs. 15,000 price tag in Indian market. Some of the specifications include 4.5-inch 1,280 x 720 HD display, 1.2GHz Qualcomm Snapdragon quad-core processor, 2,070 mAh battery, 5MP camera with LED flash, 1.2MP front camera and various colourful accessories including back shells, flip shells and grip shells. The phone has 8GB of internal storage, and a 16GB variant priced at $199 is also available. Additionally, users will also get 50GB of Google Drive storage free for 2 years, thanks to Google. A dual-SIM variant is also on the cards, and India is a strong market for it. Though the Moto G ships with Android 4.3 Jelly Bean, it's expected to run KitKat out of the box by the time it lands in India. Like the Moto X, the Moto G will run an almost-unadulterated version of Android, which will put it among the first in line to get software updates (Moto X received Android 4.4 KitKat just 3 weeks after being announced, even before the Nexus 4).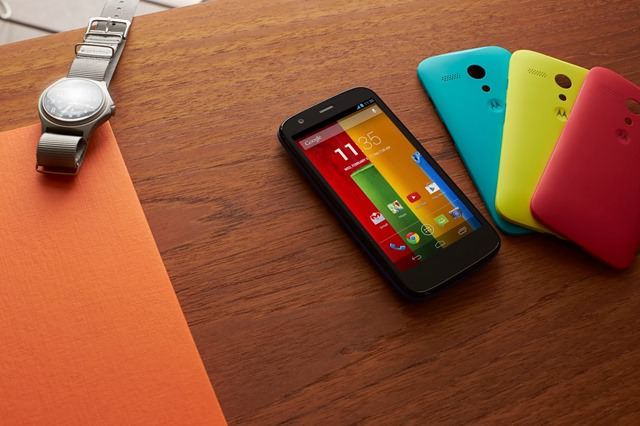 While the Moto G is a unique device among international brands, in India the market for 'premium' budget smartphones is already quite packed. The Karbonn Titanium S5, Xolo Q900 and Micromax Canvas 2 Plus A11Q all have similar tech specs, and
are priced around Rs 12,000
. Additionally, these phones are stylish and lightweight, and form a strong contrast to the Moto G's bulky build and weight.
Breaking through the retail chain
Motorola's exit from India last year left retailers and customers in a state of flux. A prominent Mumbai-based retailer who wished to remain unnamed said "
After Motorola left India there was a lot of left over stock with us retailers. But distributors did not bother collecting it. They said now that the brand has gone there's no point.
" When we asked him how he felt about Motorola making a comeback, he said "
Motorola has the goodwill factor among customers, but right now the market is very competitive. There are already 10 very strong brands among Android phones – Samsung, Sony, HTC, Micromax, Google Nexus, Gionee, Karbonn, to name a few. Earlier customers would buy a phone based on the brand. Nokia survived like that for 10 years. But now the whole dynamics have changed and customers have very high expectations.
" Motorola needs more than a great product to make a strong comeback. A good sales and distribution network, customer care, service and support, and extensive marketing are also essential. Many retailers we spoke to are not even aware that Motorola is planning to launch the Moto G in India, and that's not a good sign. Motorola has said that the handset will be sold independently only in the US, and through its 60 partners in all other countries. Nevertheless, the company will have to spend a good amount on marketing the Moto G both among customers and retailers. When Motorola exited India they also shut down their service centres, and re-establishing these will itself be a mammoth task. It's clear that with the Moto G, Motorola is trying to resurrect itself as a major Android player. Motorola hasn't been away from India long enough for people to have forgotten it, but will its brand recall be enough for the Moto G to succeed? We'll just have to wait and watch.