Wicked is yet another name in the big ocean of a market for headphones, which is coming up with quite some nice pieces in the past few years. Its Audio Solus headphone is a full-sized headphone that is DJ friendly as well as very flashy and stylish.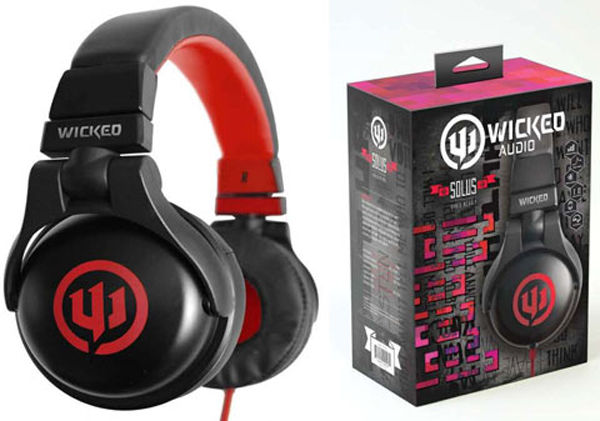 Like every other headphone in the market the Audio Solus is also worth a look and try. So, let us have a close look at this pair of headphones.
Design and features
The Audio Solus
is quite cheap and sports a very stylish look for its price. It comes with a thick, braided cloth-covered cable that would not tangle easily. The headphone has in-line volume control and stereo-mono switch, which should seem good to DJs. It is rather bulky and has ear cups are little droopy, which can be rotated, folded and flipped in multiple directions. This offers a high level of flexibility whether listening to your music. The ear pads are covered with thick foam that gives a comfortable feel but poor passive-noise isolation. The headband is covered in a layer of faux-leather. The headphone plays music through its 40-millimeter drivers.
Fit and comfort
The Audio Solus provides good general comfort. It provides a good fit but with its ear pad foams that tend to get warm along with its clamping force it might become little uncomfortable after a long wear. It is also not very tough in terms of its built as it has rather fragile parts that accounts for its flexibility.
Audio performance
The
Audio Solus headphone has an excellent bass and treble with the right balance that can make for a vibrant music listening session. High frequencies were played very nicely without any piercing effect. Though it has a rather flat midrange, it can really give a crisp and clear sound. The overall sonic experience at its price range can be termed as really good.
Conclusion
The Wicked Audio Solus does deliver superior sound quality at just $60, and the budding DJ's are going to love it.