For many of the iOS and Android users, Whatsapp is one of the most used apps on their device. The reason behind the app's popularity is perhaps the cross platform messaging services it provides. Now, the much demanded messenger app has received an update that brings a refreshed User Interface and fonts.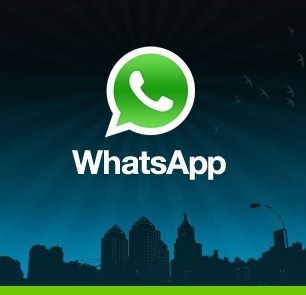 There are various cross platform messenger apps available in the market such as Hike WeTalk and WeChat, but the popularity that Whatsapp has gained is phenomenal. Whatsapp for the Android device user interface was ported from iOS earlier, this was unfortunate for the app as it did not take advantage of the Android design language.
The newly launched version of Whatsapp has got a clean layout and is simple and easy to view. Replacing the round cornered bubble shaped text boxes the upgraded Whatsapp has been introduced with a new Holo UI that provides the text boxes a clean appeal with a bigger size. The preview of the images is now better and larger. The new update for the messenger app also has a refreshed main image window.
Also, the big Play or view button for the media files available with the Beta version of Whatsapp has now been replaced by a discreet button placed at the bottom of the preview. The much loved emoticon has now been placed at the bottom left, next to the text box. The color combination is more soothing and subtle.
The new user interface for Whatsapp can be directly downloaded from the official website of Whatsapp but is yet to be launched officially as the messaging application is still in Beta stage and will be soon released on the Google Play Store and the Apple App store.