"Want to use WhatsApp on your Wi-Fi only Android tablet? We show you how."
WhatsApp is one of the most popular messaging services, and one that has pretty much replaced SMS text messages. While most of us have the app installed on our smartphones and even slates that boast calling features, we can't use it on Wi-Fi only devices like tablets because the instant messaging service requires an active SIM card for verification. For many users who juggle between smartphones and tablets, it can be useful to have WhatsApp on both. If you've ever tried to download WhatsApp from the Google Play Store and seen the message below, we can show you a neat little workaround.
A note of caution before you begin. In order to set up the app on your tablet, you'll require an active SIM card inserted into a mobile phone during the installation to handle WhatsApp's verification process. Once WhatsApp is installed on your Wi-Fi tablet and associated with a mobile number, remember that you won't be able to use the service with the same number on any other device. Therefore, it's advisable not to use your primary number for this purpose. A spare or secondary SIM card would be ideal.
Now that we've given you a fair warning, let's get started.
Step 1:
From your tablet's browser, go to a third-party APK download directory (we used
Evozi
), and download the WhatsApp APK.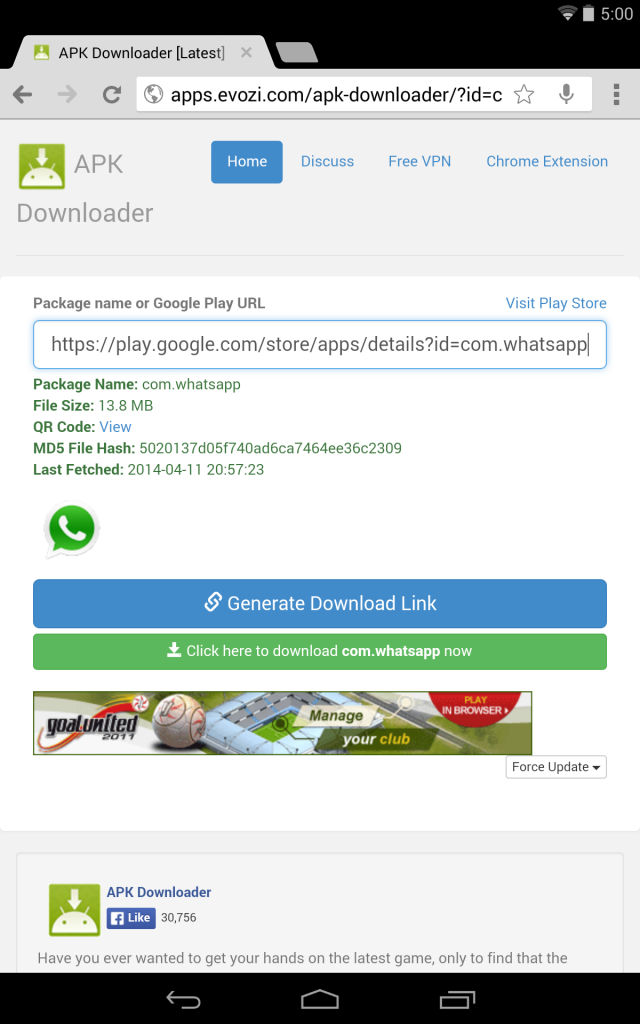 Step 2:
On your device, go to
Settings > Security
.
Tick the checkbox next to 'Unknown Sources' under
Device Administration
. This will enable you to install third-party apps from outside the Play Store.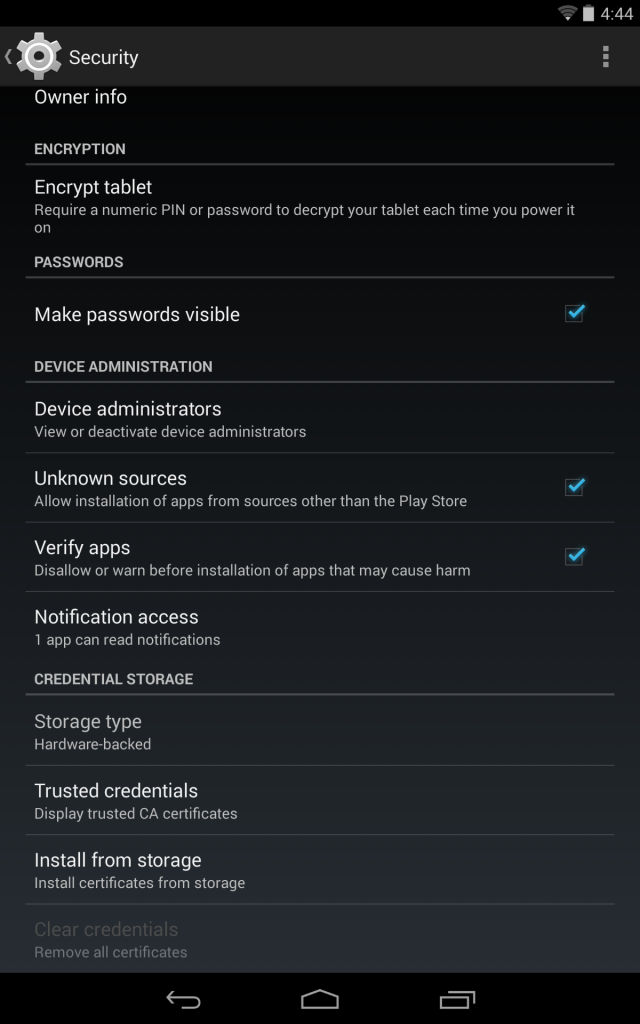 Step 3:

Go to Downloads and tap on the APK file you just downloaded. You'll see a pop-up asking you whether you want to install the app. Keep tapping 'Next' and when you see the 'Install' option, tap on that too.
Step 4:

Once installed, click on 'Open'. You'll see a screen with a 'Welcome to WhatsApp!' message. Click on 'Agree and continue' at the bottom. An alert will pop up, telling you that tablets are not currently supported. Ignore it and tap 'OK'.

Step 5:
You'll be asked to verify your phone number via SMS. Make sure the SIM card you plan to use with WhatsApp is inserted in a working mobile phone before you proceed. Enter the phone number and click 'OK'.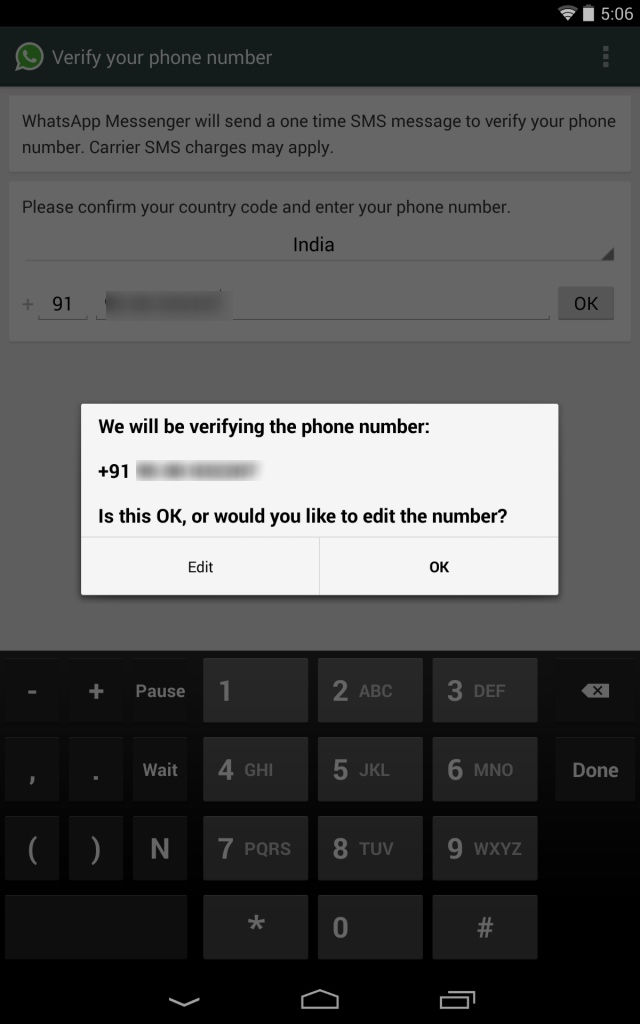 You'll get a notification saying 'SMS verification failed', and an option to try voice verification instead. Don't panic. You're almost there.
Enter your phone number again, and tap on 'Call Me'. In a few seconds you'll get a phone call from an international number, with an automated message repeating a 6-digit code. Enter the code, and wait.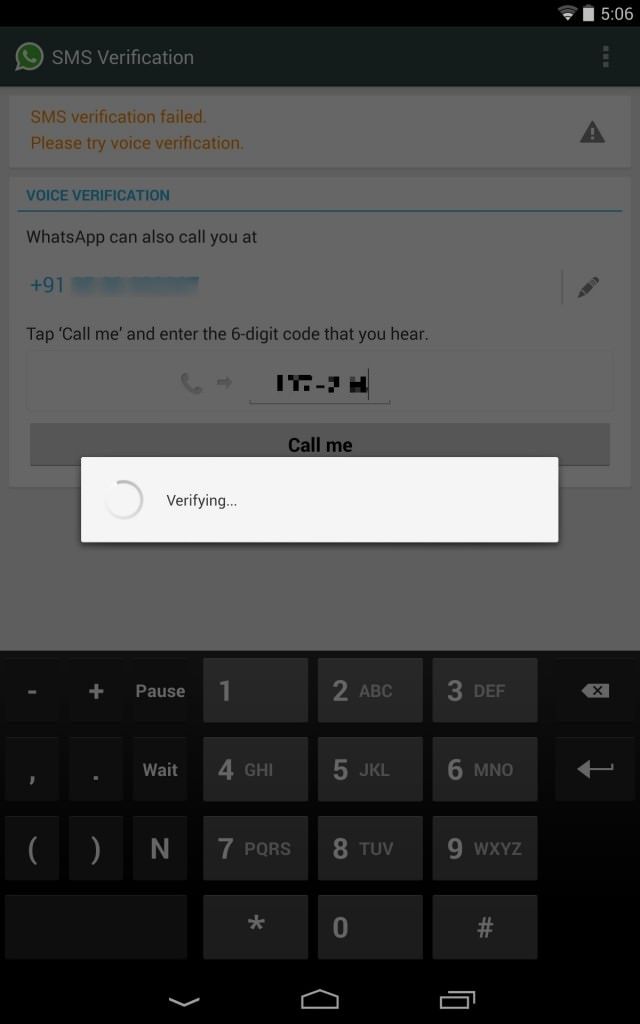 Keep calm and wait some more.
Step 6:
… until you see this screen. Congratulations! You've successfully installed WhatsApp on your tablet. Celebrate by sending your contacts mass spam messages. They'll never know it was you.