If you are owner of a Smartphone running on Windows Phone 8 OS, we have a Good News for you.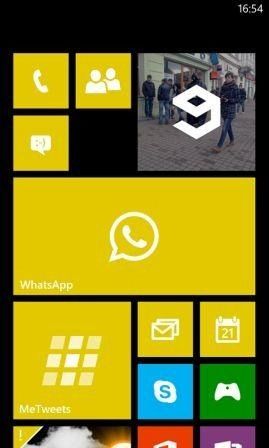 WhatsApp & Windows Phone together have a great relationship in hitting the News Blogs together. WhatsApp suddenly disappeared from Windows Store, then it had few bugs. Now the latest is that WhatsApp has got major update for Windows Phone 8.
The updated version (2.9.2) of WhatsApp is added with lots of new features and bug fixes. This cross platform messenger App is now more useful on Windows 8 devices. It has got a new Live Tile arrangement.
You can now add a back Live Tile of WhatsApp application, which you can resize according to your choice.
A new lock screen notification is also added which will allow you to have a look on all those contacts, who have tried to contact you. For this you will not need to unlock the device. Now you can also create a back up for your messages.
The users of this app can now send messages to all or few selected contacts at once. The new User Interface will give a refreshed feeling of using this famous messenger application. The User Interface matches the themes of Windows Phone.
WhatsApp has been a successful cross platform messenger Application, which is already a hit on Android and iOS platforms, but it always had some issues with Windows platform. Now, it seems that finally Windows Phone 8 users can have a reason to smile with this update.
and So have you updated your WhatsApp?