If you are a new proud owner of BlackBerry Z10, we have good news for you. The famous cross platform messaging application, WhatsApp has arrived on BlackBerry 10 Platform. BlackBerry earlier confirmed this news.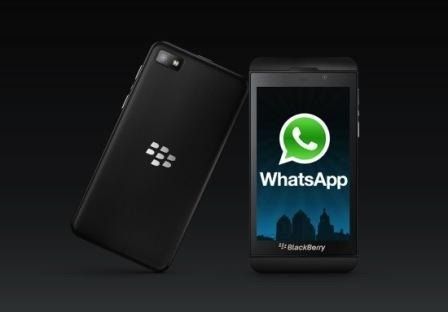 WhatsApp is now available for free download on BlackBerry World App Store. The free service will be valid for one year from the day of first login. After an year, you will be charged Rs.55 per year for using this application.
Martyn Mallick, VP Global Alliances and Business Development for BlackBerry stated, "BlackBerry has always been about bringing people together in a way that is fast, reliable and impactful. WhatsApp is a highly anticipated mobile messaging app that connects users to their contacts on several platforms, and we are pleased to work with WhatsApp to bring their service to our customers."
"BlackBerry has been a great platform for WhatsApp for many years. Delivering WhatsApp on BlackBerry 10 devices is in line with our goals of ensuring that our customers around the world can continue to communicate with the most important people in their lives," stated Brian Acton, Co-founder of WhatsApp.
WhatsApp is already available on other platforms like iOS and Android. WhatsApp for BlackBerry 10 will also consume data charges for sending and receiving messages.
WhatsApp has been a tough competitor to BlackBerry Messenger (BBM). WhatsApp has always been a hot application for non BlackBerry devices. BBM can only be used on BlackBerry devices, whereas WhatsApp is now available on all major platforms.
BlackBerry recently launched its flagship Z10 in India. Now with WhatsApp on this Smartphone, BlackBerry is expecting a boost in terms of sales.