Sony Xperia Z
is having advantage over
Galaxy S4
because of its rugged features. While Galaxy S4 is doing pretty well in the markets worldwide, Samsung is working on a water and dust proof version of the same device. According to reports from Wall Street Journal, Samsung is going to unveil a new rugged version of Galaxy S4 dubbed as S4 Active. Current model of Galaxy S4 comes with a removable back cover that's why it is not a water proof device.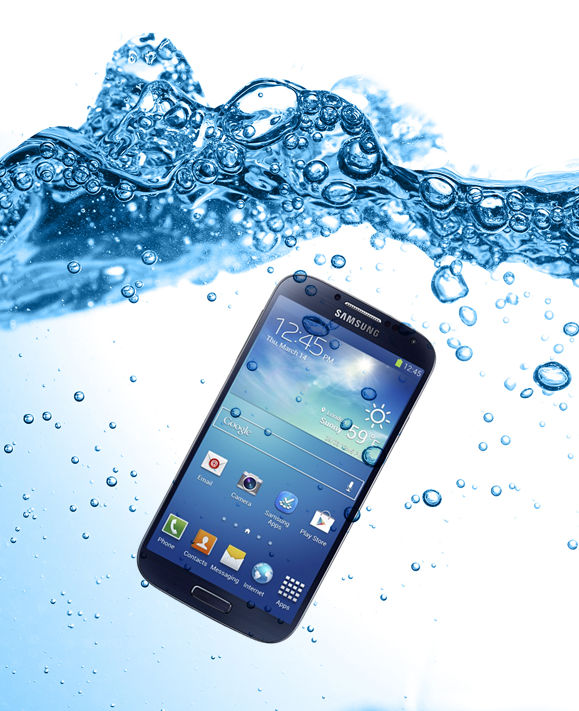 Credit- RedmondPie
If Samsung wanted to score more in the Android phone segment than company should have already merged these features in to the device. It looks like Samsung is trying to steal some sales from
Sony Xperia Z
that comes with all the rugged features. Xperia Z is an IP 55 and 57 certified device. These certifications are given to the water proof and dust proof devices. Xperia Z is capable of surviving for half an hour in 1 meter depth of water. However, Sony Xperia Z is having an issue of low volume and quality of sound in the earpiece section. Now Samsung knows the problem and it wants to be a winner here, it should avoid that issue in S4 Active. The core features of the S4 Active will be similar to the current model of this flagship phone. Added water and dust proof features will set it above all other phones in the Android market. SamMobile is reporting that Samsung is going to launch the rugged version of the
Galaxy S4
in the third week of the July 2013. According to the leaked reports, first Samsung will reveal the rugged version of the phone in Europe that will be followed by US market. Samsung has already shipped the Galaxy S4 with different processor models in different markets. In other news Samsung is following its previous Mini format and there will be a Mini version of the
Galaxy S4
in the market soon. S4 Mini will be a low cost model of the flagship with all the cool Life Features like Smart Scroll, Smart Pause and Air Views. It is also expected to be launched in the middle of July 2013. Galaxy S3 Mini was the low cost model of company's previous flagship device. Well, it looks like Samsung is having different phones in the pipeline. Galaxy S4 Mini will be the miniature affordable version of the company's latest flagship. We will be seeing water & dust proof version of the same device in the middle of the July to compete with
Sony Xperia Z
. If you have plans to buy the
Galaxy S4
you could wait for a few days till Samsung releases a rugged version of the phone to operate it in the harsh conditions.