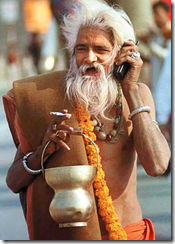 This month is going to see a lot of buzz on your favorite 91mobiles.com as we have a number of ideas lined up and we are all set to rock this place. Starting from mobile launches to tiny mobile accessories, we will keep you updated with everything. We will soon be launching a number of monthly series which will cover the monthly updates of a particular product or segment class.
e.g. Best value for money mobiles for Sep 10 or 10 best android applications.
All you need to do is to be with us as you are. So far so good, but at times you may think why the hell should I waste time getting all the updates or reading about the plans of some other service providers. Well!!!
Why do I need to be updated?
There are two aspects of the little device you always keep in your pocket. First the mobile handset you have and then the service provider you are using. On the eve of Independence Day we highlighted
how the Indian mobile industry is growing
. Almost every next day a new cell phone is being launched and almost every week your service provider launches a new plan. India is undergoing the mobile revolution and only intelligent folks will be able to get the best out of it. If you are not updated, you might keep on using an existing plan while your service provider may launch another cheap rated plans (especially in postpaid). Once "Mobile Number Portability" starts, where you will have an option to change your service providers without changing the mobile number, you can comfortably switch to the service provider who suits best to caters your needs and have a good feedback of services provided. Being smart will always help you making a right decision and helping out your friends. Now coming to the first aspect, the mobile device. A lot of companies are trying their nuts out to make this little device a magic box. No other product or service has seen such a fast innovative platform. This in turn has also affected the mobile purchasing habits of the consumer. You tend to get a new mobile more often. Being updated will definitely help you get the best. Also, if you have a smart operating system based phone, you can always grab the best applications out there.
So what is the best way to be updated?
As I said, Best way is to be with us. Keep checking this place often. You may also subscribe with our
RSS feeds
. We keep doing a lot of buzz on
our Facebook page
. It will be a fun to be there. Last but not the least, as a new initiative we are planning to be your voice. Contact us if you have any issues with any mobile providers (Handset or service), we will raise your issue. See ya soon, Cheers!!!