Cashing in the Football Worldcup fever and the latest rage amongst lovers of the sport, Dutch App developer mobilio.nl released the Vuvuzela 2010 app for the iPhone, iPod touch and iPad as a free download on the Apple app store. Within days of its release, the application has been downloaded 3.5 million times, topping the app store charts across different parts of the world.
While the real world may be divided over the bee-like buzzing noise of the African trumpet, its app avatar attained the number one spot in U.K, Germany, France, South Africa, Argentina, Japan and Australia, while touching the third spot in the USA. It is in the top 10 free apps list in other markets as well.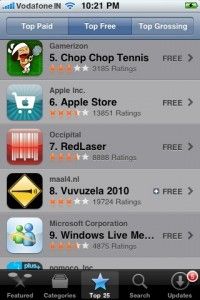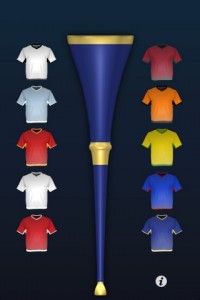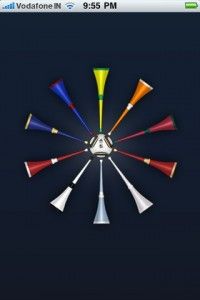 App developers Lyan Van Furth and Jeroen Retrae, admit that the Vuvuzela is the talking point in this World cup and the app was an effort to capitalise on the popularity of this craze. They have earned tens and thousands of dollars every week after the app's debut, through Admob's mobile advertising platform(which has now been acquired by Google).
The application lets users change the colour of the Vuvuzela to that of their favorite team's jersey and just a touch of the trumpet produces the the much talked about buzzing horn sound.