VuClip, the world's largest independent mobile video service introduced a new advertising unit named VuClip Click2Vid. This mobile ad unit for agencies provides a rich media experience with plug-n-play facility across 5500 devices including smartphones, feature phones and Tablet PCs. Ad Agencies and brands can easily deploy the new VuCilp Click2Vid to overcome the stumbling blocks just-in-time. This innovative ad unit is powered by Vuclip's unique, proprietary technology engine. Agencies can take their time in developing ideas than spending time on developing multiple versions of creative. This ad unit specifically creates a solution for a variety of popular devices and screen sizes. Vuclip's Click2Vid ad unit allows clients and agencies to efficiently handle all aspects of ensuring the creative is optimized for all devices and can play the video ad directly, without the need for an intermediate landing page. Hindustan Unilever Limited (HUL) and Cadbury Silk have already experienced the pilot and successfully reached more than 100 million internet users in India.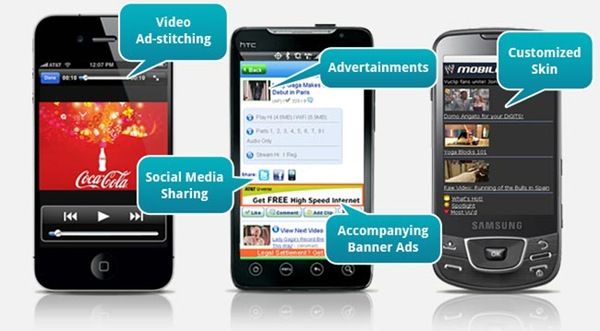 To our surprise, most of the VuClip Mobile Video users are between 18-35. The audience spend their time more than 100 minutes a month on VuClip in watching videos. VuClip is a right place to advertise with a captive audience. Quite a volume of audience are affluent and intelligent. In India, there are 14 percent of audience are female and 84 percent of women are younger. These simple statistics project the potential buying power of the audience and caliber of the ad unit that can influence the audience.
"We've been helping our brand owners get very focused on targeting consumers where they spend the majority of their time – on their mobiles–and Vuclip has helped us achieve great success," said Vinod Thadani, COO MadHouse India."Vuclip Click2Vid has even enabled us to take television commercials and run them on mobile and enable consumers to interact with them — an innovation I thought would never be possible!"
"We're hearing from our pilot advertisers that we have nailed the perfect combination of respect for the user and efficiency for advertisers by making mobile advertising device agnostic,"said Ashwin Puri, Global Head of Advertising and Managing Director of Southeast Asia for Vuclip. "We already have a track record of delivering optimized mobile video to more than 5,500 device types and this announcement is an extension of that. Our priority is to connect consumers with brands without friction."
VuClip Click2Vid is currently available in countries U.S., Indonesia and India. Agencies and Brands to know more on this topic or get started, please visit VuClip Advertising.