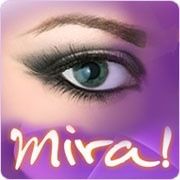 The World's largest independent mobile video destination VuClip unveils India's first Video portal Mira! for women. The new video portal Mira! is a perfect destination to the new age women in India who are independent, tech savvy and the one likes to enjoy the life to the fullest. Mira delivers a quality of videos on women needs including Health, beauty, parenting, cookery and entertainment straight on their mobiles. So, they can enjoy watching the videos on their handset anywhere, anytime they desired.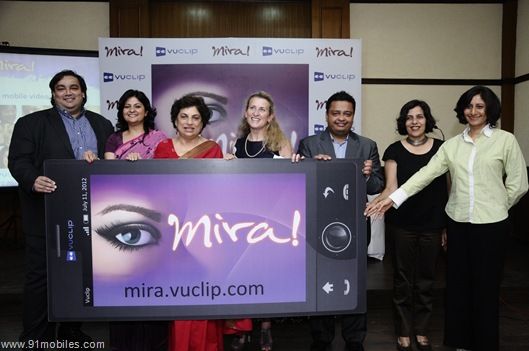 According to a report by Cherie Blair Foundation and GSMA Development Fund on the mobile phone penetration based on gender. Women in India is are only about 28 percent who have an access to mobile and mobile content, as compared to 40 percent in men. Like this, Vuclip also publicized their findings from its global survey. They says, almost 40,000 women users participated from 176 countries, including nearly 13,000 women from India. The key findings from this survey is that 60% of Indian women respondents use their handsets as a primary source of entertainment.
Launching Mira! the first mobile video channel for women, Chief Guest Prof. Kiran Walia, Women Development Minister for India's national Capital Territory Delhi, said, "Mobile phones are emerging as an economical tool for accelerating mass-scale development of women. These days, mobile offers a very affordable and easy to use means to even access internet as compared to computer and other devices, and can be used by a much larger section of women in the society. Studies show that the mobile phone has helped women feel safer, more independent and connected, and has opened new professional avenues and income sources for women. As India's first mobile video channel for women, I hope that this initiative will help boost mobile adoption among women, and will encourage the creation of more women-oriented mobile content."
Commenting on the survey findings, Meera Chopra, Vuclip's Vice President Advertising in India, said, "Even as the adoption of mobile among women grows in India, it is encouraging to note that mobile is already becoming a woman's preferred source for content. While 37% women from India reported that they spend more than one hour daily on TV, print or radio media, a close 32% women reported that they spend over an hour to access mobile content every day." Added Meera, "Currently, women constitute only 14% of the total 11 million users on Vuclip in India. We hope that by the end of this year, Mira! will help Vuclip double its existing 1.54 million women users in India. Already, Mira! provides you access to thousands of videos on yoga, aerobics and fitness, fashion and style, hobbies and pets, food and cookery, Bollywood, popular TV shows, animated stories, cartoons and rhymes for children, as well as devotional and astrology related content all on your personal mobile screen."
Vuclip's Global Vice President for Marketing, Judith Coley, said, "In contrast to the developed countries, internet in the developing world is arriving on phones before even traditional computers. About 59% of internet users in India get online only via mobile phones. We hope that Mira! will help spark a revolution in the way women's mobile content is perceived – by content providers, brands, and women themselves. Cisco predicts that mobile video will increase 25-fold to account for over 70 percent of total mobile data traffic between 2011 and 2016. As the world's leading independent mobile video destination, Vuclip is uniquely positioned to help usher in mobile adoption among women through enriching mobile content. Vuclip thinks women are wonderful and is honored to be able to bring them the best of web video for their entertainment snack."
VuClip Mira! is a wonderful gift for millions of young women living in India. Topics on cooking, parenting, career and entertainment are always in need for women. With the comfort of owning a mobile device, one can keep things handy. The Mira! video channel can be accessed from any internet-enabled mobile phone from anywhere in the World.