Vodafone has launched a new application called "my Vodafone" to help their customers manage their mobile service accounts. The app is available for free download on the Google Play Store.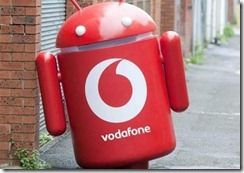 The app will offer similar services as Bharti Airtel's "my airtel" app. The "my Vodafone" app can be downloaded from the play store and will help Vodafone's customers in checking their monthly bills, outstanding amount to be paid, unbilled amount, activate or deactivate services, make requests or register complaints on this app.
Currently the app is only available to Android smartphone and tablet users and will be available on the other platforms soon enough. Further, the app is only available to personal numbers and not business customers. In order to access the app, the customer needs a Vodafone Login ID and password which can be created on the Vodafone website. Customers can contact the Vodafone customer service for any further information or support.