India's Top 2 mobile operators Bharti Airtel and Vodafone, have moved to Delhi High Court, challenging the 900MHz spectrum auction plans announced by Department of Telecommunications.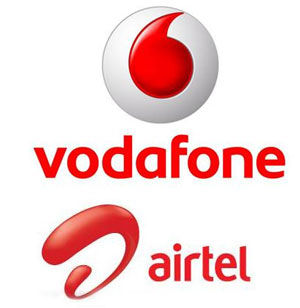 Department of Telecommunications (DoT) has planned to auction the 900Mhz Spectrum with 1800MHz and 800MHz spectrum auctions beginning next month on March 11.
Vodafone and Bharti Airtel have already applied for the extension of license period for three circles including Delhi, Kolkatta and Mumbai. The license is due for renewal in November 2014.
The 4.1 clause in license agreement states that the government can grant an extension for the period of 10 years, if the company has filed a request for renewal of the license in the 19th year of the current license period.
Vodafone shared a statement saying, "Both the policy and licence provide for continuity and this action of DoT to arbitrarily withdraw the 900MHz spectrum is not only against the provisions of policy and licence but also disruptive and against public interest."
Vodafone till now had invested Rs.50,000 crores in Indian market and serves around 150 million customers in India.
Meanwhile Bharti Airtel said, "Our decision to undertake this legal recourse is only aimed at protecting our legal and contractual right with regard to 900 megahertz spectrum and ensuring business continuity."
Finance Minister P Chidambaram, talking to Press & Media said, "As far as Vodafone is concerned, they had written to us proposing conciliation. We have written back saying that yes your request will be considered by the competent authority. So the matter will go to the Cabinet."