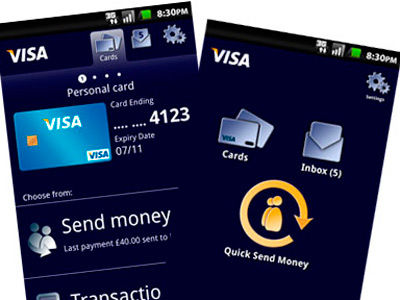 Visa Inc., and Visa Europe certifies the NFC enabled smartphones by Samsung, LG and RIM for use with Visa's Mobile payment application for payments at POS (Point of Sale), called
Visa PayWave.
The Visa certification will help mobile equipment manufacturers, mobile operators and retailers to partner with financial institutions to offer visa mobile payment solutions to consumers globally at different selling points and with different merchandises. Apparently, this is applicable for smartphones enabled with Near Field Communications technology. The list of devices falls under this cadre are
These devices got Certifications from VISA and will host the VISA PayWave application/tool on a secure SIM card and communicate with NFC kiosk or terminal. This will enable device securely transmit payment information to a contactless payment terminal and complete the payment transactions.
"This is an important step for Visa, its financial institution partners and the mobile industry,"
said
Bill Gajda, Global Head of Mobile Product, Visa Inc.
"In addition to issuing plastic magnetic stripe or chip-enabled payment cards, financial institutions can now consider offering their account holders a way to transform their smartphones into fully functional mobile payment devices."
Visa Europe head of mobile business unit and innovation
Sandra Alzetta
said,
"The players are now in place for mobile payments to become a reality. We are working with our member banks, mobile network operators and key handset partners to ensure that future payment technologies are as easy, intuitive and secure as card-based transactions are today. This announcement plays a significant role in getting those new technologies into the hands of the consumer. It is a very exciting time for us all."
Nick Holland, a senior analyst at Yankee Group,
said,
"Today's announcement is another example of the momentum we are seeing behind NFC as an industry standard for mobile payments. Yankee Group predicts that the value of NFC-based transactions will grow significantly, from $27m in 2010 to $40bn in 2014."