The Vine app experienced a scare recently mainly because some of the users started uploading explicit pictures and videos and this was quite disturbing for the other users. Although this app was initially used to upload pictures and videos by the users'in order to share them with their family and friends, others started misusing the app by posting pornographic material. To tackle this problem, the app has received an update wherein the users can rate the content which they are going to upload.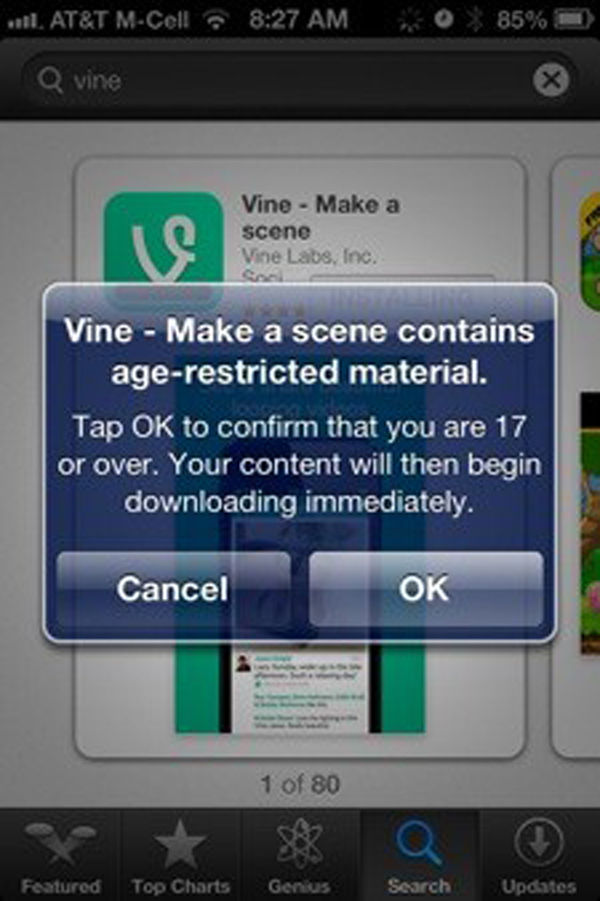 If a user wants to upload pictures or videos, it can be rated as General or 17+ depending on the content that he or she wants to upload. This is more of an optional feature on the app and it is not mandatory for the users to rate the content. The limit for video upload still remains as 6 seconds. This feature has been added immediately after a similar feature was added on the photo sharing app, 500px for iOS.
Another feature of this app is that users can report any objectionable content which has been uploaded by others by using the "report user" feature. Since the rating feature is not mandatory, this feature becomes even more important because it gives users the power to raise an objection if they find anything obscene being uploaded. Lots of kids below 17 use this app, so this feature can be used in case the person uploading the image fails to give a rating for the content he or she is uploading.
Apart from the rating and reporting feature, the new update allows users to upload and share the content on Facebook and Twitter. This latest version of the Vine app is the 1.05 one and is available for download on the Apple App Store. This update has helped in tackling the pornographic problem and has integrated the app with Facebook and Twitter.