Most Indian mobile internet users are still accessing 2G Network on their phones, however, the mobile operators are all set to launch 4G Services in India. Videocon has tied up with Nokia Siemens to roll out 4G services by the end of 2013.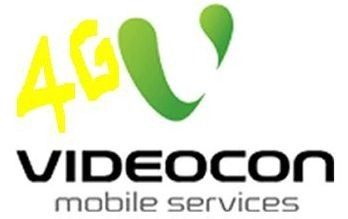 Nokia Siemens also caters its technology for Videocon's 2G Network.
Videocon grabbed Spectrum licenses in six telecom circles for Rs.2,221.44 crores in the auctions which was held back in November 2012.
Talking to Media, Sandeep Girotra, Head of Indian Region for 'Nokia Siemens Networks' stated, "We will be pleased to partner with Videocon Mobile Services to launch 4G LTE services in India in order to further drive mobile broadband usage."
According to Arvind Bali, Director & CEO for Videocon Mobile Services, Videocon initially wanted Nokia Siemens to be their partner for rolling out 4G services in India. He stated, "Going forward, through its 4G network the company will look to provide data service (internet) experience including Video Chat, Mobile TV, HD (high definition) TV content, digital video broadcasting etc."
Videocon with its ultra fast 4G services will offer various data services like Mobile TV streaming, HD Video Streaming, Video Chats and much more. The 4G Services will also be provided on dongles.
Nokia Siemens caters 45% of all LTE services provided worldwide.
Back in 2012, India's number one private telecom operator, Bharti Airtel rolled out its 4G services in Kolkata and Bengaluru. Bharti Airtel also rolled out 4G postpaid services in Pune.