The Private Telecom Operator, Videocon Mobile Services has announced that it will roll out 4G services in six telecom circles by the end of 2013. Videocon Mobile Services has came together with Nokia Siemens for their technology to roll out 4G services.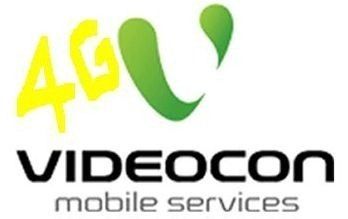 Arvind Bali, Director and CEO of Videocon Mobile Services stated, "We will be using FDD-LTE technology which will be deployed by Nokia Siemens Network across six circles where we have liberalized spectrum. Our plan is to start services by end of this year,"
"LTE technology offering better speed and connectivity to consumers will in first phase shall be rolled out in six circles of Gujarat, Haryana, Madhya Pradesh, UP-East, UP-West and Bihar by this year end," Bali added.
Videocon Mobile Services won spectrum auctions back in November 2013 for Rs. 2,221.44 crores in six telecom circles including Gujarat, Bihar, Madhya Pradesh, Haryana, Uttar Pradesh East and Uttar Pradesh West.
Videocon Mobile Services is also trying very hard to become a key player for International Long Distance(ILD) telephony services. Currently, Airtel and Vodafone are leading this sector.
"We have got pan-India 22 licenses for this ILD and National Long Distance service and our maximum budgeting shall be for it. The trial runs for the service have already commenced, and we plan to start it from the next financial year," Bali added.
After the roll out, Videocon customers can enjoy high speed services like Mobile TV, digital video broadcasting, downloading, video calling, net surfing, live HD video streaming and more.