Viber voice call is famous for being a free messaging and voice calling app for smartphones. The company behind this app, Viber, is all set to release a dedicated app for Blackberry phones this April. The app had been available to Blackberry users previous minus the voice calling facility. Henceforth, this update will bring voice calling facility to Blackberry users.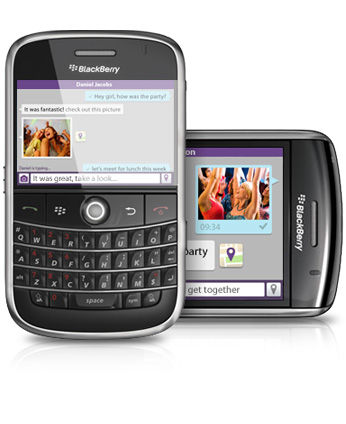 Talmon Marco, CEO of Viber said that the company had invested a significant amount of resources to bring this version of the app to its Blackberry users. The company has released a 2.3 version of the Viber voice calls for BlackBerry devices, its third largest user base, introducing its new user interface and conversation screen and porting its new sticker and emoticon features. Beside being available to Blackberry users, the company announced that the app would now feature:
A new "view location" screen
Improved Facebook integration
Optimised scrolling and support
Group conversations of up to 40 participants
Bug fixes
Viber also teased a new video (embedded below) demonstrating voice calling between a BlackBerry device and an iPhone, giving users a firm April deadline for its rollout. The company says that including voice calls in its BlackBerry app has "represented a significant technical challenge" but with it working, it may become one of the first VoIP apps to successfully bring a cross-platform calling service to BlackBerry. Currently, Viber has over 150 million users in 193 countries) which includes iOS, Windows Phone and Android users. Viber also offers apps for Nokia (S40 / Symbian) and Bada, although the latter two don't (yet) include support for the free voice calling feature.