Vertu the Luxury smartphone manufacturer has announced a new Android based smartphone in the market dubbed as Vertu Ti Ferrari limited edition. Company has produced the phone with the collaboration of Ferrari and there will be only 2013 sets of the device will be produced for limited buyers. Overall design of the phone is inspired by the Ferrari F12berlintta. In the starting it will be available in the Singapore, Thailand, Cambodia, Malaysia and Indonesia. It is priced for $16,309 in the smartphone market of Singapore.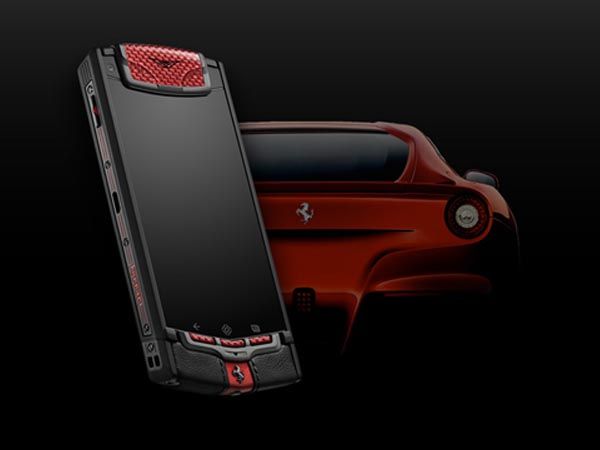 Features wise Vertu Ti Ferrari limited edition smartphone comes with a 3.7inch WVGA touch screen display. It is powered by a 1.7GHz Qualcomm Snapdragon dual core processor. It is running Android 4.0 Ice Cream Sandwich operating system version. It comes with 8MP rear camera with twin LED flash and 1.3MP front facing camera.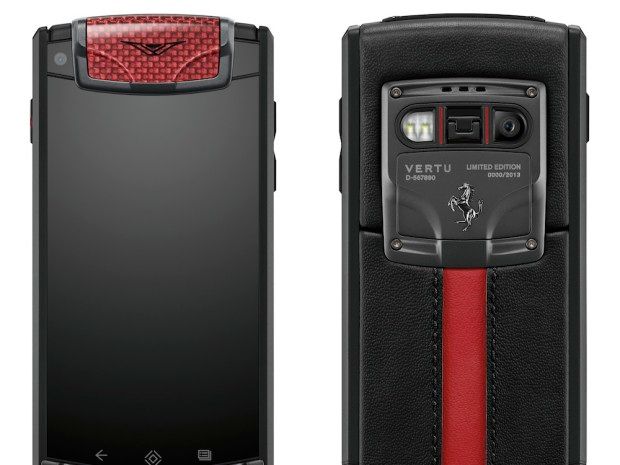 Connectivity wise the phone features WiFi, Bluetooth, NFC and 3G features. It comes with 64GB of internal storage and features a special Ferrari application that provides users of the phone exclusive content from Ferrari magazine and from other social media channels. Developer team of the phone worked closely with the Ferrari Design Director Flavio Manzoni to build this luxury smartphone. The phone features black leather cover coating around the device and its metal parts are protected with diamond like coating. Its home screen is also inspired by the Ferrari super car and company has pre-loaded the phone with unique ringtones and wallpapers inspired by the car.