Time and again, we ask interesting questions from our followers on Facebook. Most of the times we get staggering response leading to an interesting discussion. Moreover, we also gain an insight into user's perception, which nowadays is quite important for a smartphone/ brand to stand out in the crowded market of devices. Yesterday, we asked whether users think of Micromax as the most successful brand in India?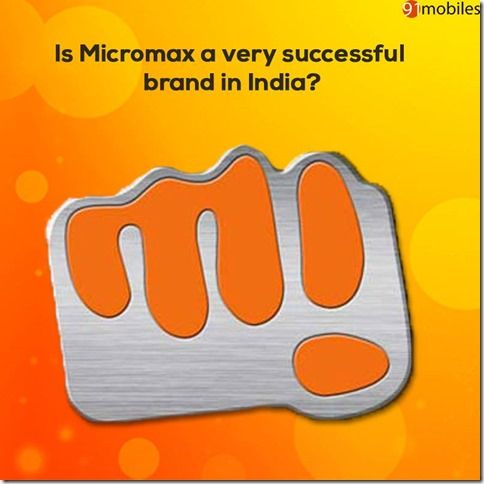 Just a five year old company, Micromax has scripted a very successful story of its rising in the fierce phone market against incumbents like Nokia and Samsung. It leads the Indian tablet market and is the second largest mobile phone manufacturer after Samsung. The timing of the question also comes close on the heels of launch of Micromax's latest product- Canvas 4, which is arguably the most anticipated smartphone of the year.
While, the response to the question has been largely positive due to the fact that Micromax offers devices with superb configuration at attractive pricing. Let's see some of the comments in brand's favour, which stood apart-
It's Canvas Series consists of awesome devices.
Canvas 2 A110 and Canvas HD A116 gives a serious run for the money to devices from Samsung, HTC, etc.
It's dual-SIM phones work way better than devices from Samsung, Nokia, etc.
But, nobody is perfect and Micromax is no exception. It got few negative comments as well, with users lamenting about-
Though the company is Indian, it sources components from China only.
Canvas 4 disappointed as it don't offers good configuration over it's predecessor Canvas HD A116.
It's after sales service is in very sorry state.
The comments indicate that people are happy with Micromax's range of products and their prices. But, it has to work hard to improve the condition of its service-centres as it remains one of the biggest pain-point of the users.
What do you think about Micromax and it's success?
P.S.- Follow us on Facebook and Twitter to be a part of such interesting discussions.