IPL is in its 6th edition now and its craze seems to be increasing every year. What started as an experiment to increase cricket's popularity amongst youth and giving youngsters a chance to play is now the prime example of business of cricket. It keeps the audiences enthralled through cricketing action with a tinge of glamour. Just a while back we wrote about top apps for IPL 6 for your mobile phones, now we bring you the ways to watch the IPL live from the comfort of your computer.
1) BoxTV
The online broadcast rights for IPL has been purchased by Times Group. BoxTV is a service available online as well on various devices, where one can watch movies for a fixed monthly rental. For popularizing it, Times Group is stream the IPL matches Live at
BoxTV website
.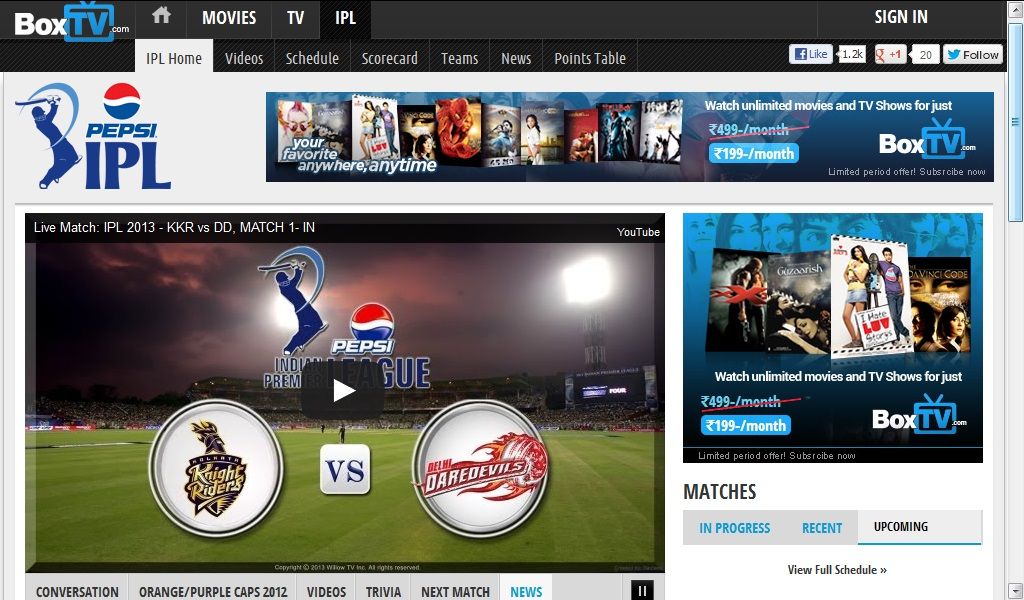 Users can also watch highlights of the match, schedule of matches, results and other exclusive content.
2) Youtube
Like previous year's IPL, you can watch this IPL live (with a 5 minutes delay) on
Youtube
. Not only live matches, you can also watch full match highlights, inning highlights, super sixes; fantastic fours; wickets and best catches during the match and other such videos.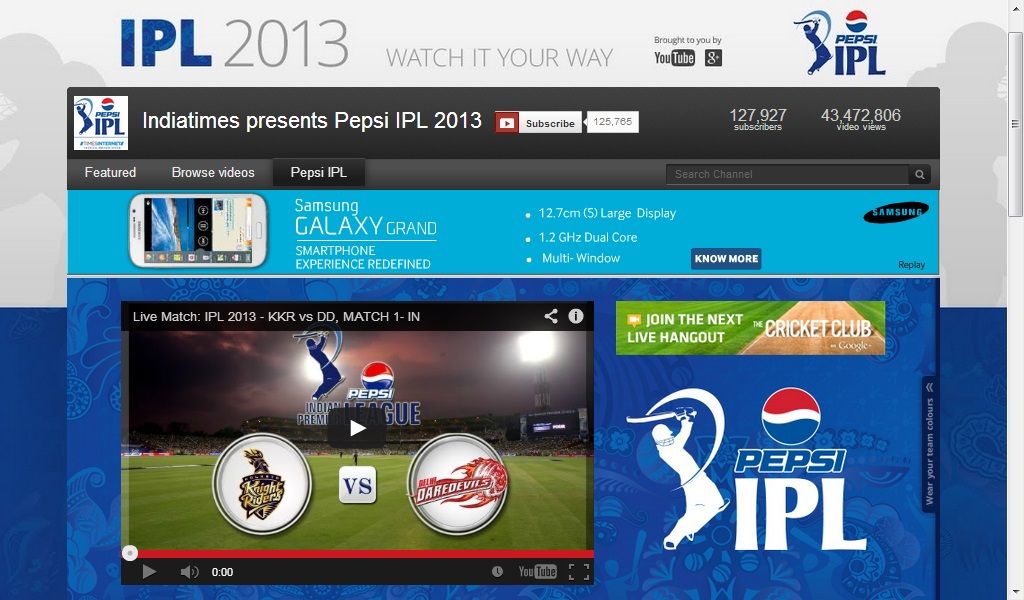 Not only live matches, you can also enjoy the IPL by live hangouts with experts on exclusive Google+ page-
'The Cricket Club'
.

3) IPLT20
IPLT20
is official website by BCCI for IPL. It gives live scores with complete statistics, videos and photos of major milestones in the match. It also integrates very well with social media, specially with Twitter giving you the ability to tweet your thoughts from right within the website.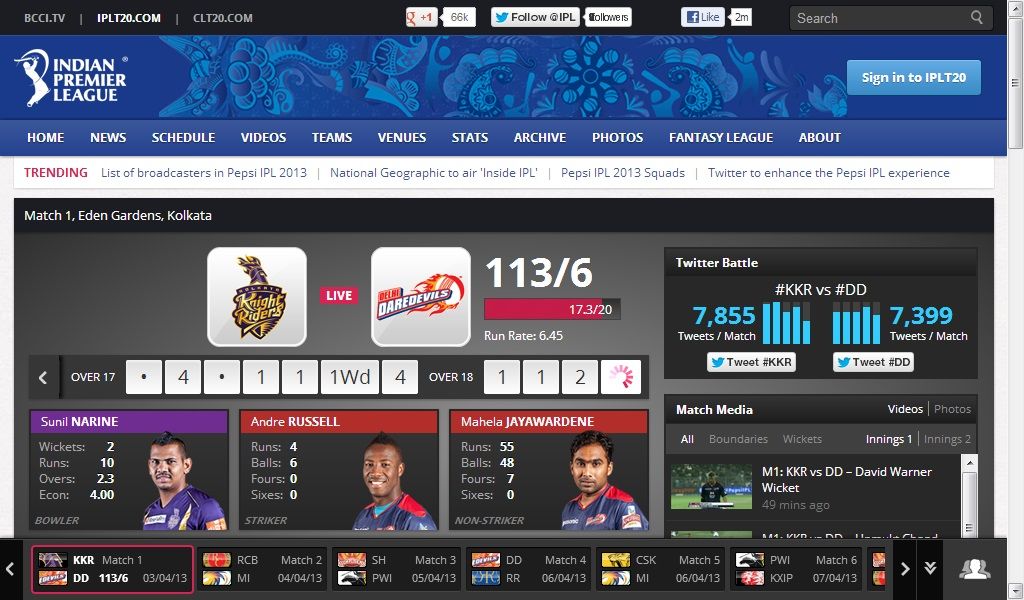 The website is visually appealing with prominent use of numbers and images. It also gives statistics called 'IPL 2013 in Numbers' showing important numeric records set in IPL matches in the infographic format. They will be updated as the IPL goes forward.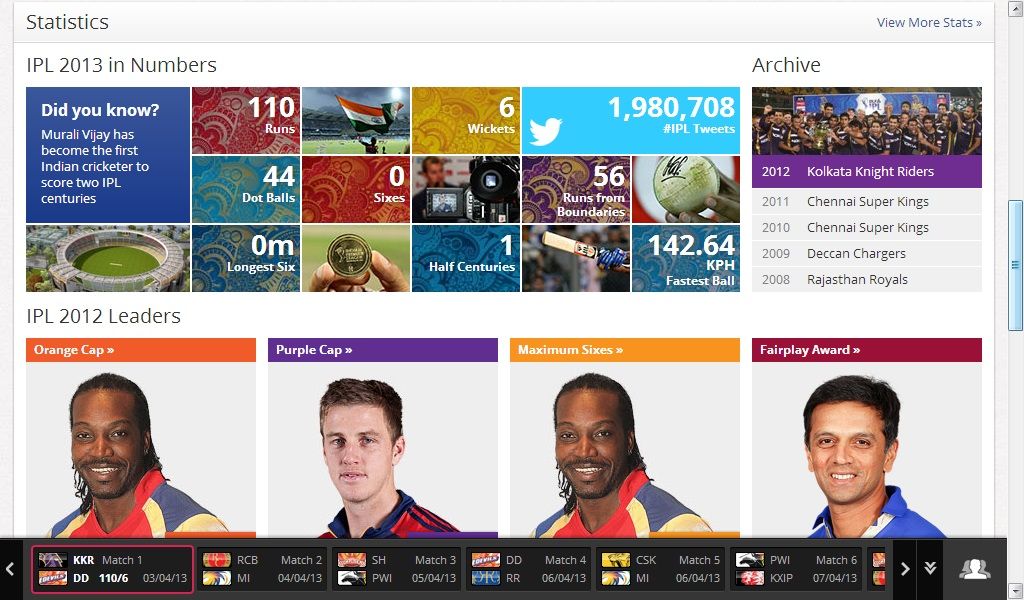 So there you've it, some of the websites which lets you watch IPL 2013 online. Give us your comments, how would you be enjoying this IPL?