Today's 1st July, 2013 and sadly it marks the shutdown of Google Reader- an easy to use RSS Reader, which made everyone's life easier for reading up information from their favourite websites and even archiving what they liked. The best part about Google Reader was Google's ubiquitous search functionality, syncing between web and mobile apps and powering many other services/ apps running on it in the backend.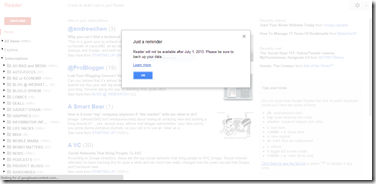 But, don't lose hope yet. Demise of Google Reader has actually spurted lots of innovation and growth in otherwise boring space of RSS. Not only old services, several new options have popped up to replace Google Reader within short period of 3 months. Let's take a look at them-
Before reviewing the replacement options, first make sure that you backup your RSS feeds from Google Reader.
Many services listed below will allow syncing of data from your Google Reader's account directly and save those RSS feeds. But, it's better to export those RSS feeds and save them so that even in future you could use them with any service or at least be assured that your years of hard-work of finding great information sources will not go down in drain. Exporting feeds is pretty simple:
Go to Google Takeout.
Select Google Reader and then Create Archive option.
It'll take sometime to compile your data and once done, you'll be prompted to download the compressed archive.
In the archive, you'll find JSON files of people you follow, people that follow you, items you've starred, items you've liked, etc. and most importantly Subscriptions.xml file. Though, apart from XML file, you won't find much use of JSON Files as they aren't compatible with any other services, but they don't matter a lot as only XML file is required for importing your feeds to other RSS services.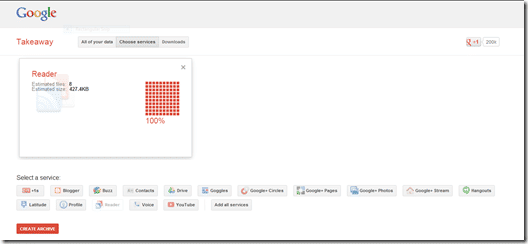 In past 3 months, if one service has truly stood up to replace Google Reader, without doubt it's Feedly. We've covered Feedly before as well and conferred is as one of the best mobile apps for reading. While earlier, Feedly was dependent upon Google Reader as source of feeds, now Feedly has built its own Engine for RSS feeds.
Adding Feeds
Adding your RSS feeds from Google Reader is as simple as selecting Google Reader Import. Connect your Google account and you're done. Not only syncing RSS feeds, the service does pretty good job of syncing even starred items and tags.
If you want to add a new website to the feed, then use the in-built search tool provided by Feedly to enter the website name. To make it even simpler, use Feedly extension for Chrome to subscribe to any feed or browser bookmarklet.

Features
Multiple Views- The service offers numerous ways to view feeds such as Title View (Exactly same as viewing feeds in Google Reader), Magazine View, Cards View and Full Article.
Keyboard Shortcuts- Similar to Google Reader, Feedly supports keyboard shortcuts for power users.
Save for Later- Similar to starring articles in Google Reader, users can use Save for Later option to save them permanently in the account.
Feedly also supports marking read for articles as well as complete folder.
Capability of playing multimedia files (audio and video).
The service integrates with social networks (Facebook, Twitter, Google+ and LinkedIn) and also Buffer enabling sharing features. One can also use Evernote, Instapaper or Pocket to save the articles for viewing them later. Addition of IFTTT with Feedly gives user the ability to create triggers for the RSS feeds.
Available for
Feedly is a cross-platform app available for web, Chrome extension, Android, Amazon Kindle and iOS.
If you're not comfortable with Feedly's mobile apps/ we reader, then the good news is that several other apps which were earlier depending upon Google Reader, now use Feedly's engine:-
Digg, a popular website for finding news socially has also joined the fray to provide an alternative to Google Reader. The service shares a lot of functionalities from digg.com such as offering news which is currently trending on Digg.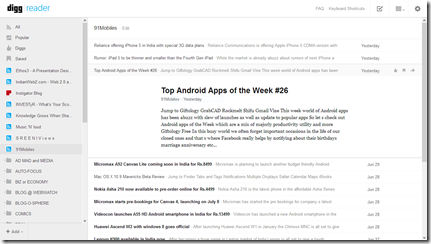 Adding Feeds
Similar to Feedly, Digg Reader allows one-click import of Google Reader's feeds and also syncs saved articles.
For adding new feeds, one can use the Add button which allows to enter the feed URL or browse various categories and add website from there.
Features
Popular- It shows the most popular unread items which one has subscribed to.
List View to view the titles of the articles and Expanded View for viewing all articles.
Keyboard Shortcuts- Digg Reader also supports shortcuts for doing tasks quickly.
Ability to play podcasts and videocasts within the app itself.
Items can be saved for later or even sent to read later services like Pocket, Readability and Instapaper.
Sharing of items to Facebook or Twitter.
Dugg items you like and even share them with others (can be done publically or privately by sharing links. Find the unique link from Settings)
The developers have also promised to bring more sharing options to social networks, support for third party services like Buffer and Evernote, browser extension/ bookmarklet, importing/ exporting feeds, algorithmic way of ranking/ sorting items based on popularity, personal interest and article lengths.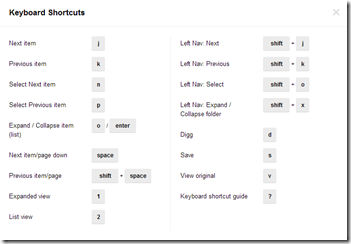 Available for
Currently the service is available on the web as well as iOS app. However, developers have shared the roadmap and ensured that they'll soon launch an Android app.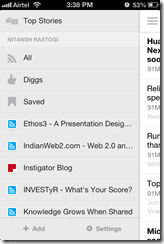 While the other services were expected to develop a RSS reader, AOL's entry is a surprising move. It has a minimalistic and intuitive design with bare minimal features allowing one to solely focus on reading content.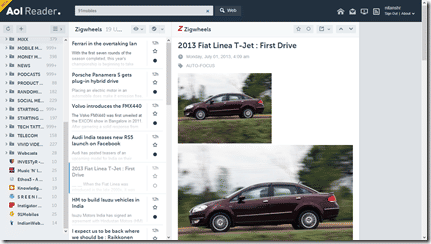 Adding Feeds
Unlike Feedly and Digg Reader, AOL Reader offers the ability to connect Google Reader account to directly add feeds as well ability to import feeds.
Users can also add feed of their favourite website by clicking + button at the top, which also lists down numerous categories and popular websites in it.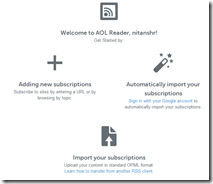 Features
Multiple Views- It gives the ability to view feeds in List View, Card View, Full View and Pane View.
Option of seeing only unread articles and automatically marking articles as read after a day/ week.
Saving articles for checking them later.
Sharing articles to social media networks like Facebook, Twitter, Google+ and LinkedIn.
Keyboard Shortcuts for fast access of articles and other options.
AOL has promised to bring several other important features such as exporting feeds, ability to search feeds, sharing items with other AOL Reader users, integration with third party services, notifications, and much more.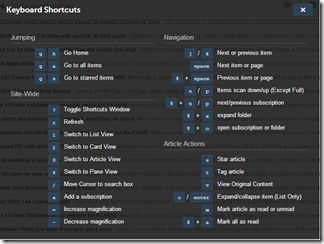 Available for
AOL Reader is currently available for web only, which works seamlessly across devices like smartphones and tablets as its HTML 5 compatible. However, company has also committed to bring native iOS and Android apps soon.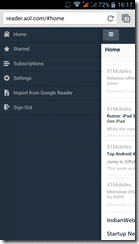 Pulse is a mobile-first app which we've reviewed earlier in the reading apps for mobile article. Pulse is now available as a web service offers and unlike other apps having simple interface, it has a very pleasing UI.
Adding Feeds
It supports Google Reader import and even gives option to select feeds to import.
It allows users to subscribe to websites via Add Content option and also shows popular websites in various categories. Using Chrome extension or browser bookmarklet, one can add even an article to the Pulse for accessing it later.
Features
Beautiful interface with focus on images.
Sharing abilities to Facebook, Twitter, LinkedIn and e-mail.
Saving articles for later access, which works even offline in mobile app.
Option of customizing reading articles by changing theme (Dark or Light), Text size (Small, Medium and Large) and Font Style.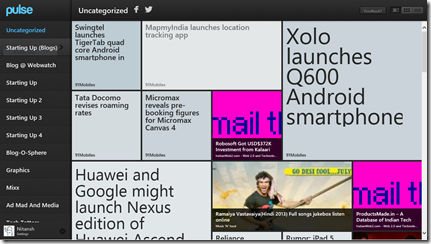 Available for
Pulse is available for web, Android and iOS. The best part about the mobile apps is that once synced properly, they allow offline access to the articles.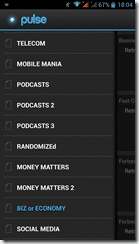 The Old Reader's claim to Fame was when Google Reader turned off its social sharing functionality in 2011. The Old Reader provides a simple and clean interface which is very similar to Google Reader.
Adding Feeds
Users can import their XML file to the service, which they've downloaded through Google Takeout.
For adding a website, users can click Add a Subscription option.
Features
List view and Full view of articles.
Like Articles for checking them later.
Ability to share articles, which appear in The Old Reader profile and people can see them by following you.
Searching the RSS feeds through their titles.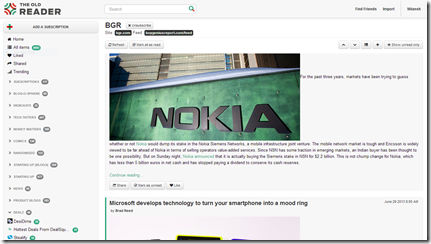 Available for
The service is mainly available as Web version. Developers have kept the API of the service open so anyone can build app on top of it, one such example is Feedler app for iOS.
It's true that not only the options mentioned above, we've countless other choices for finding a new home for our RSS feeds, but it also seems that none of them will actually match up to the might of Google Reader. That being said, all of the above options compelling features to move into them and as promised by the developers that most of these services will be continuously upgraded to provide more useful features. So, if you're looking for simple yet very effective option, then look no further than Feedly. Other options like AOL Reader and Digg seems to work well, but they are yet half-baked products as they were built in very short period of March-June 2013. In case you're looking for reading articles from mobile phone only, then check out- Joy of Reading on Mobile phones. If you want to read content primarily from computer, then Newsvibe and NetNewsWire (for Mac only) are pretty good options.
Which service will you be using to replace Google Reader? Or, do you think RSS readers are passé and one can get latest news through social media (Twitter, Google+, etc.)?

PS: Make sure you don't miss out news from the ever-changing tech and mobile world, subscribe to 91 mobiles RSS feed.