Many of you might have tried Ubuntu's OS for your desktop and notebook PC's. Now its the time to use Ubuntu on your Smartphones.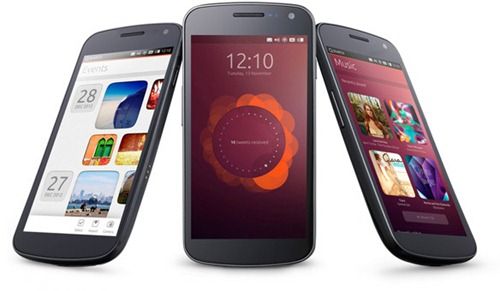 Yes, we are right. Ubuntu has announced its OS compatible with smartphones.
On the first look. Ubuntu Phone OS will resemble it to its desktop version. The interface of this OS is based on gestures and swipe actions. Ubuntu phone OS misses a back button. but one can wipe from the right-hand edge of the screen to return to a previous app. When you Swipe up from the bottom, will display application's menu.
The applications which are present on the Ubuntu software Centre, will run on the Ubuntu Phone. This New Phone OS also features universal search option.
One can connect his/her Smartphone, running on Ubuntu Phone OS with HDTV by plugging in. And the HDTV will change into an Ubuntu desktop PC. You will just need to attach a keyboard and a mouse and your HDTV will give you an Ultimate PC experience.
Ubuntu Phone OS also support Voice and Text commands in its all applications & HTML5 apps. This OS uses the same drivers which Google's Android does. This OS doesn't support Java for user interface and applications.
Ubuntu Phone OS supports both the ARM and x86 architectures, which covers a large portion of chipsets.
Now, It would be interesting to see whether Ubuntu Phone OS can achieve a large share of the market as Android had, or not.

Ubuntu Phone OS is expected to come in our hands by the first quarter of next year 2014.