Ubuntu Edge, the project that was launched 30 days back with an audacious crowd funding goal of $32 million has unfortunately not been able to reach its goal. When people came to know about the phone or rather we should say the super phone thanks to its top notch specifications, they had two thoughts- a) it's a dream phone and b) a dream which probably will never see light of the day. Don't get us wrong, the project shouldn't be discarded as unsuccessful, but the funding goal was all or nothing venture, i.e., even the raised money of $ 12.8 million have to be returned to its backers.
This is what company posted as a final update on the Indiegogo page-
We raised $12,809,906, making the Edge the world's biggest ever fixed crowdfunding campaign. Let's not lose sight of what an achievement that is. Close to 20,000 people believed in our vision enough to contribute hundreds of dollars for a phone months in advance, just to help make it happen. It wasn't just individuals, either: Bloomberg LP gave $80,000 and several smaller businesses contributed $7,000 each. Thank you all for getting behind us.

Then there's the Ubuntu community. Many of you gave your time as well as money, organising your own mailing lists, social media strategies and online ads, and successfully reaching out to your local media. We even saw entire sites created to gather information and help promote the Edge. We'll be contacting our biggest referrers personally.

Most importantly, the big winner from this campaign is Ubuntu. While we passionately wanted to build the Edge to showcase Ubuntu on phones, the support and attention it received will still be a huge boost as other Ubuntu phones start to arrive in 2014. Thousands of you clearly want to own an Ubuntu phone and believe in our vision of convergence, and rest assured you won't have much longer to wait.
Join us as we try to find what went wrong and what went right with the Ubuntu Edge-
What went wrong?
Let's admit it, raising such an high amount of money is difficult for anyone. To raise $ 32 million in 30 days meant that the campaign needed more than $ 1 million every day, $ 1.06 million to be precise. The funding did started with a bang with getting more than $ 10 million on the first day itself. But, that might be due to initial frenzy and over the time after around a week or so, it faded and thus resulting in slow funding.
Also, the funding got off to excellent start due to lower tier of $ 600 which after getting 5000 backers increased to higher tier of $ 895, which might not have enthused much interest from late funders. Canonical did try to address this price disparity issue by adding more tiers at $ 625, $ 625, $ 725, etc. We guess, it was albeit too late.
The Silver Lining
As they say 'Every Cloud has a Silver Lining', so is the case with Ubuntu Edge. There were many things which did good for the the company and its Ubuntu OS for mobiles, namely-
Massive Coverage
Ubuntu OS for computers has always been limited to open source enthusiasts and power users, apart from this niche segment many people didn't knew about it. Even, it didn't get much press coverage from major publications. But, this campaign and Ubuntu Edge changed the equation for Canonical as it got covered by all the publications and thus reached out to general users. So, now when Ubuntu comes out with its Ubuntu Touch OS for mobiles, many people will be familiar with it.
Corporate Backing
Another good thing about the project was that it got $ 80,000 from Bloomberg as a corporate backer. This added credibility to the campaign and with added enterprise tiers, many small enterprises offered $ 7000 to the funding.
Record Broker
The campaign went on to break several records such as most amount of money raised in 12 hours, 24 hours as well as 3 days. But, the most important record broken by Ubuntu Edge is:
Most amount of money raised by a crowdfunding campaign on Kickstarter or IndieGoGo.
The previous record holder was Pebble smart-watch which was able to raise $ 10.2 million on Kickstarter in 30 days. With the funding of upwards of $ 12 million, its safe to say that the Ubuntu Edge will hold this record for the coming time.
What's Next?
Its important to note that Mark Shuttleworth, founder of Ubuntu has already stated that Ubuntu Edge can be a phone which can show what Ubuntu OS is capable of. It was meant to be pinnacle and thus build every year in a limited quantity, a la Google's Nexus devices which are sold along with other Android smartphones.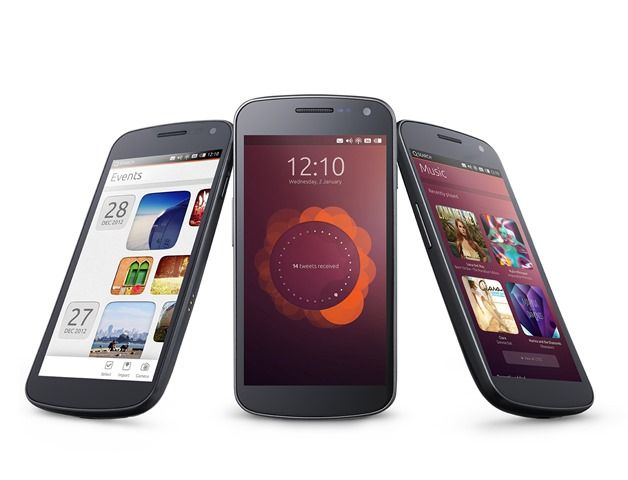 The company will still be continuing with the development of its Ubuntu Touch OS for mobiles and will now forge partnerships with hardware manufacturers to ship devices with this OS. It's first version will be coming by late October. And, hopefully we will see devices running on Ubuntu early next year.
What are your thoughts about Ubuntu Edge and its failure to reach the goal? Were you excited about its configuration or it was just another phone for you?