Twitter announced updates for its popular iOS and Android apps and a mobile site yesterday. Twitter has become one of the most popular networking sites with Facebook recently. Twitter has chalked out a new strategy to introduce updates which are easier and quicker to locate on Twitter.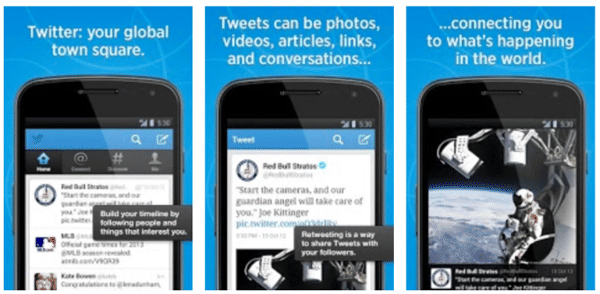 The app functions effectively, when users locate for tweets, they may find a Top Tweet that will be separated from the remaining tweets. The top Tweet will be the perfect match for the user's questions based on relevance and engagement. If the user wished to source more tweets from this period, they can press on the ''View more from this time'' option. Users with this app on their
iPhones
and iPads will read a range of new features. When users click on a link from a tweet situated in their timeline, they will observe that tweet at the bottom of the app's built-in web browser. If the user is not interested in that particular tweet, they can tap the page and hide the undesired tweet. To enable the tweet to appear or disappear, the user can pull the tray icon up and down. The update offers better autocomplete suggestions and users can search for more suggestions for hashtags, topics and user names when searching for a new icon or composing a tweet. The app is rolled out on App Store and the Google Play store. Last month, Twitter for Windows Phone was inserted with a new and prominent update that changed the whole look and feel of the app. This new app has the excellent ability to support live tiles and looks extremely new. The new app retains the four-column appeal and is used in apps for Android, iOS and Blackberry. With this app the user can swipe between Home, Mentions and Discover columns along with clicking on extra-large icons on top.