In May Twitpic launched an app for Apple's iPhone. Today, they have launched an app for the Android platform.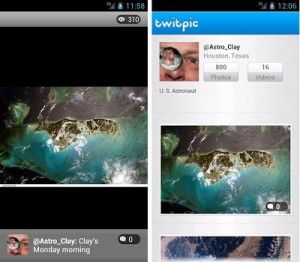 Twitpic app is a popular application that helps sharing videos and photos easily with Twitter followers. With the help of the app users can watch videos and view images on their smartphones and tablets from their Twitter follower. It features built-in photo editor to help edit images and users can also add comments through it on their Twitter profile and followers' tweets.
Key featuers of Twitpic app for Android:
Quick and seamless sharing of videos and photos with Twitter followers
Beautiful filters and other enhancement tools helps in smart editing of photos
Helps browsing Twitter photo timeline
Helps browsing photos of popular Twitpic users
Helps managing own photos timeline
Twitpic Android app is available free for download from Google Play store. Below is the link:
Do share your views and experience with Twitpic app for Android in the below comment section.