Presenting Twicca, a new app, emergent from parent social network giant, Twitter. What we love about Twitter and its features, and the scores of options it brings us, is emulated in Twicca. The Twitter birdie is replaced by a stork. Twicca doesn't try too hard to impress through an overload of app function, it instead synchronises simplicity, fun and performance. Notifications, feeds, direct messages, various lists, profiles and favourites are all available to explore. The UI is malleable through numerous setting options. There are many setting options for posting tweets, getting notifications and viewing home feed, previewing content, setting location and other details.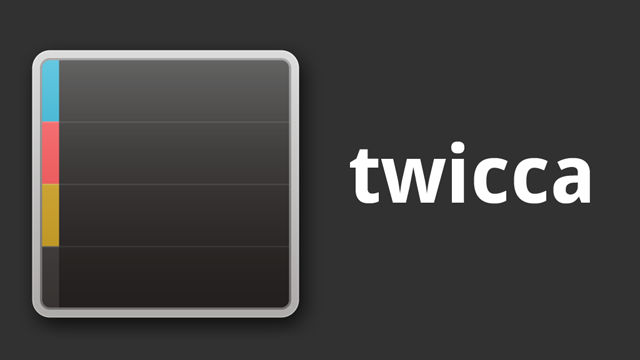 You can administer whether you want to reply to a certain number of users, or to all selected. Further, you can add the tweet as a quotation, in the reply, so it brings in continuity and easy reading. Like in your email, you can simply retweet or sending new tweets while quoting the user. Meant to be a social site, the app allows you to attach pictures and videos to tweets through the'via.me'shortener. You can also use photos and videos shot directly from Twicca and instantly add them. You can do a whole load of customizing like choosing the maximum number of tweets that can be loaded at a single time, change the theme between light or dark, altering the font sizes, adding pagination. It lets you customize on a deeper level through the option of assigning a particular color to a user or a group of users, like a color coding pattern to set your followers apart.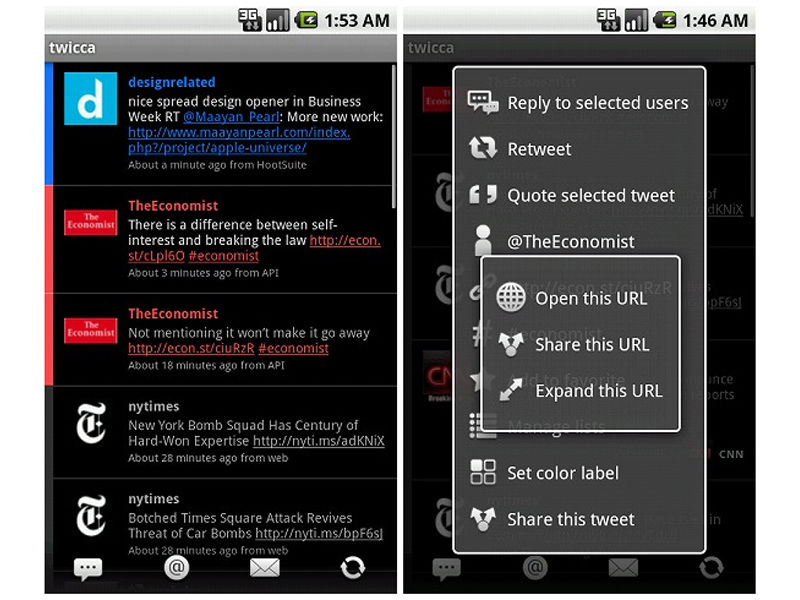 You can even connect the app to other apps like Facebook, Flickr, etc using plug-ins. The app is smooth, performs well without lag and does not consume too much battery. The app partakes in the share of other major fun apps, and gives you complex free, simplicity. Page viewing is easy, and the outlay is well designed. The app is free and supports Android versions 1.6 and up. Twicca has limitations to the extent that you cannot know who has added you to a list, or if you have new followers since notifications in this regard are not available.