Telecom Regulatory Authority of India is all set to launch a new emergency number that will help the citizens during different emergencies.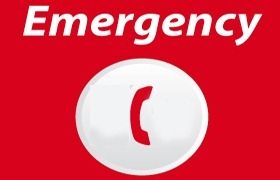 This Emergency number will work just like 911, which is used in USA for emergency services like disaster management, civil defense, fire brigade, ambulance, police or any other.
India also uses set of numbers during emergency cases, like 100 is used for Police, 101 is for Fire, 102 is for Ambulance and 108 for disaster management.
But not all customers can dial these numbers. These numbers are not accessible through all mobile telecom service providers.
TRAI stated, "In most developed countries an Integrated Emergency Communication & Response system is available that is accessed through a universal single number by their citizens … In view of the various shortcomings in the present system, there is a need to have a similar system in India too,"
"However, there are challenges in its implementation [in India] particularly when there are various government departments/agencies involved in handling different types of emergencies." TRAI added.
The new Emergency number will benefit Indians very much. TRAI is taking opinions about the type of emergency services that will be available through this new emergency number and much more. TRAI also wants to know whether the new emergency number can be accessed through inactive SIM cards or from those handsets which does not contain SIM cards.
"Should the cost be entirely borne by Central/State Governments or are there other possible ways to meet the funding requirements," added TRAI.