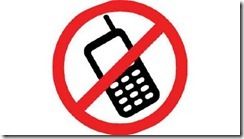 The Telecom Regulatory Authority of India (TRAI) has made up its mind to ban the import of phones with fake EMI. TRAI has completed all the formalities and talked with the Commerce and Industry Ministry regarding this matter. The reason behind this step is pretty clear. TRAI is focusing more on the security aspect of the telecommunication industry in order to avoid any kind of mishap. IMEI number or International Mobile Equipment Identity number is a 15 digit code that is attached to each handset whether it is GSM, WCDMA and iDen mobiles. IMEI number is basically used to track down the location of the handset. It is really important as it helps the security agencies and intelligence to solve any kind of misery. TRAI has taken this step to prohibit the cloning of EMI numbers. A fake EMI number is a deterrent to nation's security and this practice should be controlled as soon as possible. There have been lots of instances in which intelligence agencies have failed to track down the culprit due to the fake EMI numbers. Indian Cellular Association (ICA) President, Pankaj Mohindroo says,
"Although there aren't any official statistics on the number of handsets without IMEI number, an industry guess was around 25 million."
Department of Technology has already taken some serious steps regarding the fake EMI. The telecom industry has suspended the calls on fake IMEIs few days ago. It is pretty certain that this move will bear fruitful results in time to come. Let's see how it impacts the general mass.