TRAI (Telecom Regulatory Authority of India) has issued a new regulation to protect the interest of pre-paid mobile subscribers who constitute an astounding 96% of entire mobile subscriber base. The salient points of the regulation are summarized below: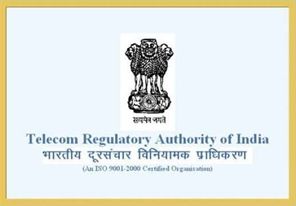 * To make sure that the prepaid consumer is aware of the actual charges being levied, mobile operators are requested to inform the consumer through SMS or a flash message the details including amount deducted, duration of the call, data usage, balance available.


* Consumers can get the details of his tariff plan, available balance in his account and any other details regarding Value added services from the mobile operators free of charge.


* Itemized bill details (usage during a specific period) was available only to the post-paid customers so far. From now on, Pre-paid customers can also avail this benefit by paying an amount not exceeding Rs. 50. The itemized bill should reach the consumers within 30 days from the date of request.


* If a customer is using a premium rate service, operator should alert the consumer via an voice alert before such requests/services are delivered.


* Whenever a pre-paid customer enrolls for a value added service, he should receive a confirmation SMS mentioning the details of the service including charges, validity period and a procedure to unsubscribe from the value added service.


* Whenever a customer subscribes to a pre-paid service, he should be provided with a Start-up Kit (SUK). The kit will contain SIM Card, mobile number, abridged version of citizen's charter (of complaint redressals)


* Vouchers offered by operators should be standardized. Currently, Operators offer three different kinds of vouchers such as Pre-paid plan voucher, Top-up Voucher and Special Tariff Voucher. The plan voucher will have red colour band, The top-voucher will have green colour band and the Special Tariff voucher will have yellow colour band.
The complete regulations can be downloaded here and the press release can be downloaded here.