In addition to Toshiba Satellite Click detachable PC and tablet hybrid, company has also announced Toshiba Satellite NB15T notebook at IFA 2013 in Berlin. It is an 11.6inch touch screen compact sized notebook targeted for the entry level buyers. Company is targeting its latest small screen notebook at Google Chromebook by offering more productivity in a next generation Windows device.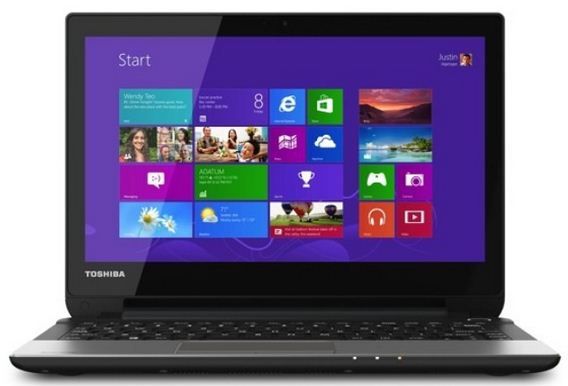 The Toshiba Satellite NB15T is powered by a new generation Intel Celeron processor along with 4GB of RAM memory. Connectivity features of the device include HDMI, USB 3.0 and WiFi 802.11n options. It is running on the Windows 8.1 operating system and comes with 500GB of local storage. From top to the bottom this device is fashioned out of rough plastic with scratchy texture on the lid side.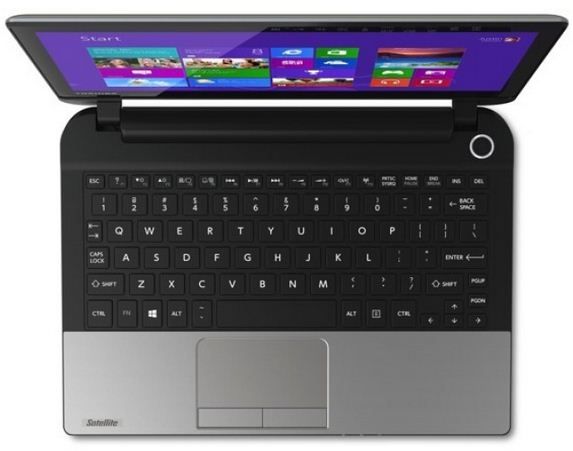 This small wonder will go on sale from November 2013. Company has priced the notebook at $380 which is going to make it a fair deal among the buyers looking for ultra portable notebook features in affordable prices. It's easy-to-carry around compact design with an 11.6-inch touch-enabled display optimized for Windows 8 will make it an ideal choice for the travelers.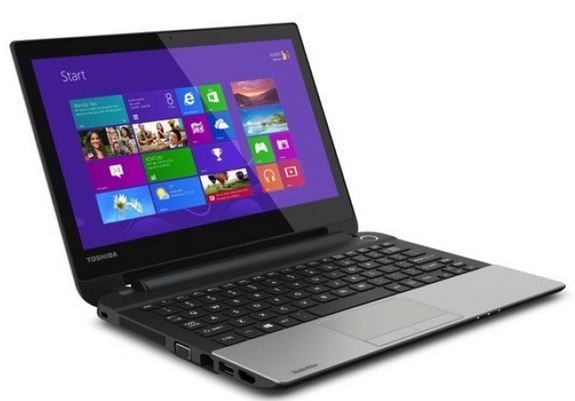 "Toshiba's new Satellite NB15t is a great example of how the Bay Trail platform enables a new generation of highly portable and affordable devices." said Navin Shenoy, VP and GM of the PC Client Group at Intel Corporation. It also comes with HD webcam for video calling and delivers rich audio quality via stereo speakers to enjoy movies and games on the device.