"Here are a few gadgets you can use on Holi, without worrying about water damage"
With the festival of Holi just round the corner, many of us find ourselves trying to keep our gadgets and gizmos away from all the fun to prevent them from any potential water damage. But there are a plethora of waterproof and water-resistant devices available in the market nowadays that can be part of the fun. To make things easier for you, we've rounded up a few gadgets you can use to make this Holi your best ever.

With the Samsung Galaxy S7 and S7 edge, the Korean giant finally brought back water and dust resistance to its flagships. The new smartphones offer IP68 protection and pack in all the latest hardware and software from the company. The S7 and S7 edge come powered by octa-core Exynos processors in India along with 4GB of RAM. Another feature that has us excited is the return of expandable storage in the form of a hybrid slot. Samsung has priced the S7 at Rs 48,900 while the S7 edge can be yours for Rs 56,900.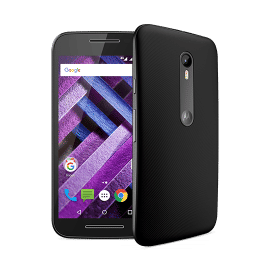 The Moto G Turbo from Motorola brings water resistance on a budget. The smartphone is IP67 certified for protection against water and dust, and offers mid-range specifications to complement the same. While fast charging is a welcome addition, we would've loved to see a 1080p display in place of the 720p display the company currently provides with the smartphone. A Snapdragon 615 processor powers the device which is aided by 2GB of RAM. The 5-incher runs Android Lollipop and supports dual SIM functionality. The Moto G Turbo is available across various ecommerce websites at a price of Rs 12,499.
3. Xiaomi Mi Band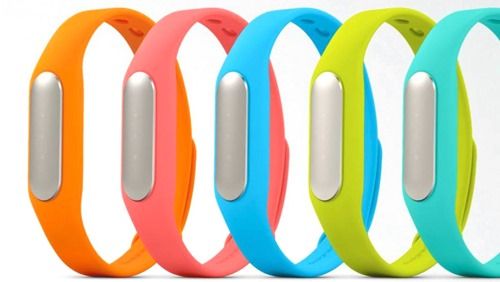 Xiaomi's Mi Band is one of the cheapest fitness trackers in the world. But the functionality that it provides at such a price is unparalleled. The military-grade sensor with an aluminium surface comes with three LEDs that light up to show your progress throughout the day. It is IP67 certified meaning your fitness goal won't take a hit even in this festive season. The Mi Band is capable of tracking steps, sleep quality, and can even vibrate for alarms and notifications. There are bands available for the main sensor in multiple colours, something that complements the true spirit of Holi. The Mi band is priced at Rs 799.
4. Sony SmartWatch 3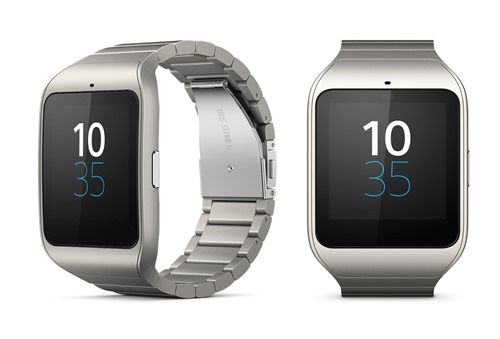 Sony's SmartWatch 3 boasts of an IP68 rating along with its minimalist design. The Android Wear device comes with a 1.63-inch touchscreen display that is bright and vibrant and yet, Sony promises up to two days of battery life. The SmartWatch offers all the functionalities of the OS including voice search, weather and travel updates, notifications and reminders. You can select one from multiple watch faces in order to customise the device. It's available to purchase for Rs 12,899 via Amazon India.
For those of you who are looking for something that looks more premium in terms of design, you can check out Motorola's second-gen Moto 360 which has been priced at Rs 19,999.
5. JBL Flip 3 Portable Speaker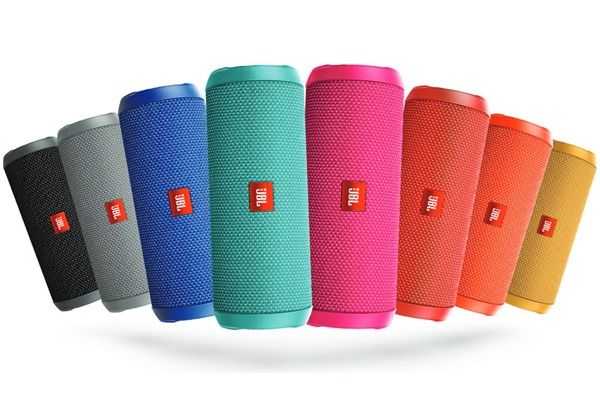 When you think of sound quality, JBL's range of portable speakers is one of the first to pop into mind. The JBL Flip 3 is a two channel wireless speaker that comes with an extra layer of protection against splashes of water. In addition to this, there is a built-in microphone in the speaker for voice input. You can find one selling on Flipkart for Rs 7,499.
For those of you who are on a budget, you can check the Altec Lansing Mini H20 Bluetooth speaker that is currently selling at Amazon for Rs 2,490.
6. Sony Waterproof Walkman NWZ-W273S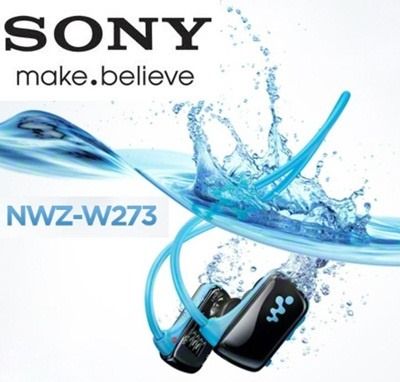 As the name suggests, the Sony Waterproof Walkman NWZ-W273S provides you with quality sound even underwater. They are designed like headphones and can deliver up to eight hours of continuous music playback. Another noticeable feature is the 4GB of internal memory which can store up to 1000 songs. This lightweight device can be yours for Rs 6,490.
7. Philips SHQ1200 ActionFit Sports In-Ear headphones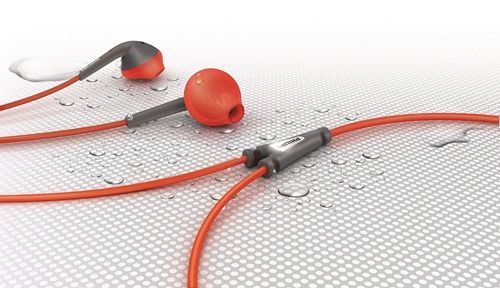 Apart from the appealing orange and grey colour scheme that adds to the essence of Holi, the Philips SHQ1200 headphones are also splash and rain proof. The reinforced Kevlar cable is extremely durable, while the anti-slip rubber ear caps ensure a snug fit. Furthermore, the company goes on to provide a clip and pouch with the headphones to ease out storage woes. The Philips SHQ1200 headphones are currently available on Amazon India for Rs 525.
8. TBC Waterproof Case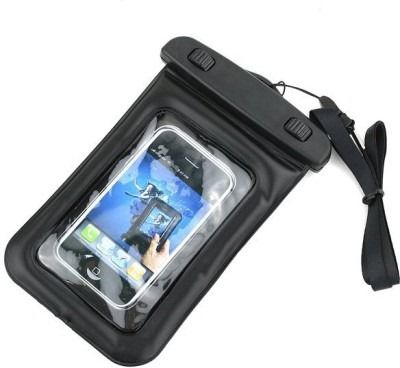 Carrying a flagship device that isn't waterproof? No problem. The TBC Waterproof case is a waterproof pouch for your smartphone that can be used for almost all phones available in the market. It allows you to carry your phone with you without worrying about water damage. The TBC Waterproof case is available on Flipkart for Rs 799.
9. TNP iPhone 6S and iPhone 6S Plus Waterproof Case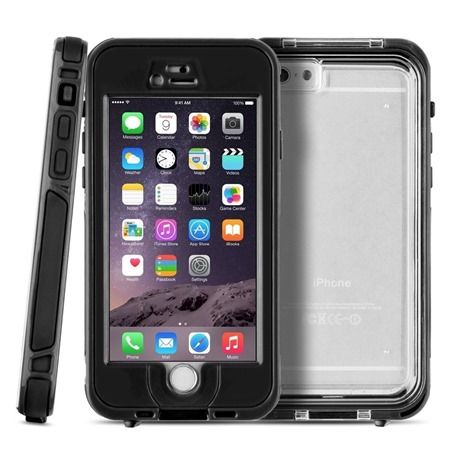 If you're looking for something more specific for your beloved iPhone 6S, then the TNP Waterproof case has you covered. It is a thin and light protective case, which provides protection against dust, water and drops. It even has a protective plug for the headphone jack. You can find the TNP case on Amazon for Rs 1,600.
10. Nikon Coolpix Aw130 Point and Shoot Camera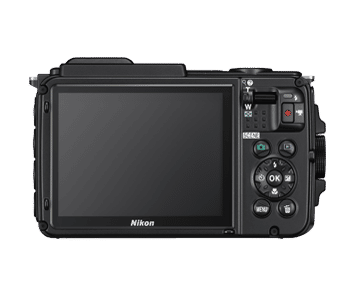 The Nikon Coolpix Aw130 point and shoot camera has a 16MP CMOS sensor, along with 5x optical zoom. There is a 3-inch OLED display to view and review the pictures taken with the camera. The key highlights of the device are the inclusion of built-in Wi-Fi and its waterproof capabilities. The camera is waterproof up to 100 feet below the surface of water and can withstand a shock equivalent to a drop from a height of 7 feet. It is capable of recording video up to 1080p at 60fps. You can find the camera selling at Amazon India for Rs 16,300.
11. GoPro Hero4 Session Action Camera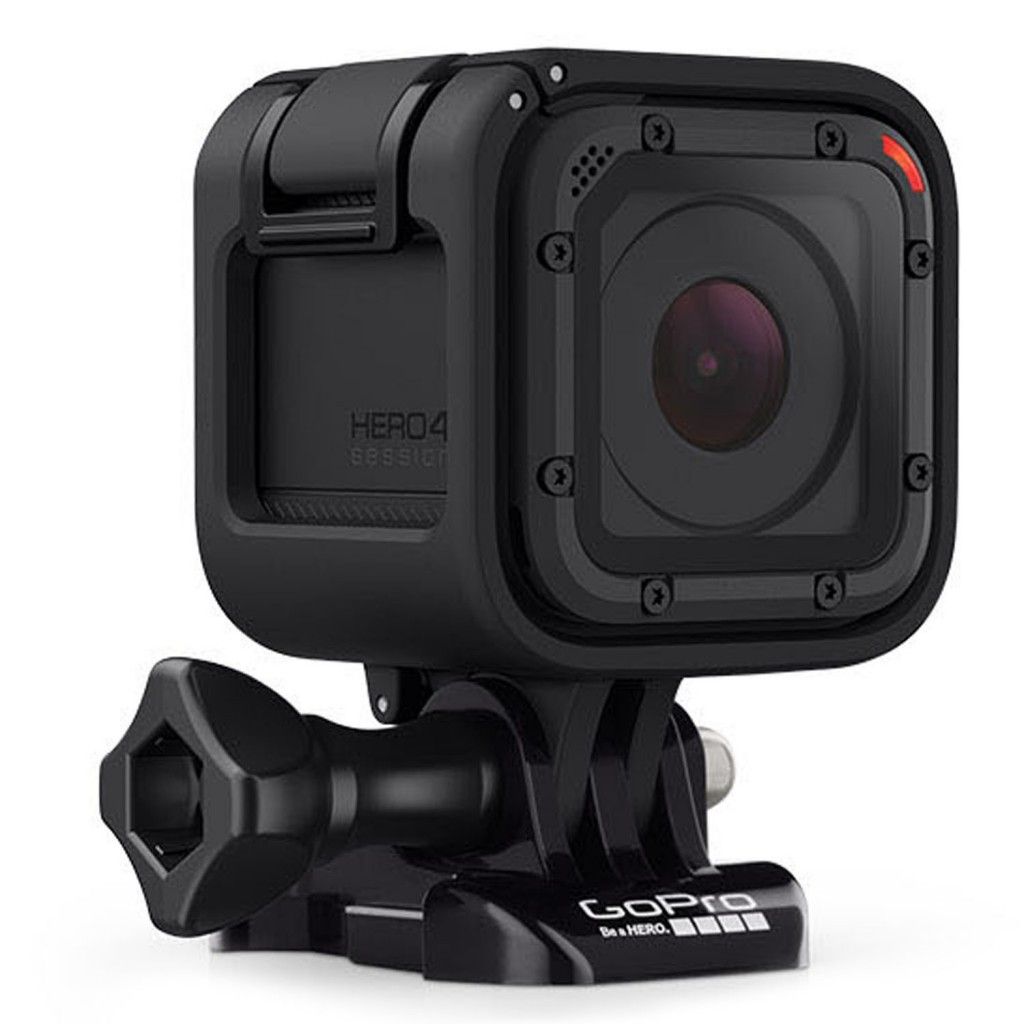 The Hero4 Session might be the smallest GoPro ever. It weighs a mere 0.07kg and is in the shape of a cube with each side measuring 1.5-inches. But this little device can withstand water up to 33 feet deep. Overall, the camera is easy to use with just a single button for recording. It can capture 8MP photos, and videos up to 2K resolution at 30fps. This too, gets built-in Wi-Fi support. The Hero4 Session can be bought on Amazon India for Rs 19,900.