It's been another big week in App Store launches, with the popular Android keyboard SwiftKey making its first iOS appearance. For those intent on losing pounds, there's a new workout app and bad-mouthed fitness companion in store. On the gaming front, you'll get to replay the '90's era Dungeon Keeper, slice and shoot your way though John Woo's first mobile offering and assist Sherlock Holmes with solving mysteries.

7 Minute Workout – Quick Fit
(
Rs 55
)
There are several seven-minute workout apps for iOS, but this new app from Quick Fit offers features like HD videos, audio cues, difficulty level settings and an advanced weight tracker. And unlike other apps which repeat the same set of exercises, Quick Fit keeps it interesting with frequently updated exercise routines.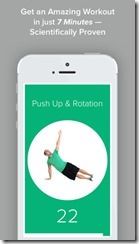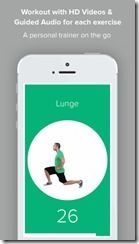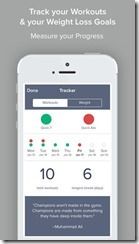 CARROT Fit – Talking Weight Trainer
(
Rs 110
)
If you need a little motivation to help you shed the pounds, CARROT Fit wants to be your fitness overlord. This funny, talking weight tracker app requires you to record your weight every day. If you lose weight, you'll be rewarded with tips and hilarious compliments. But if you weigh in heavier, be prepared for a barrage of insults and mocking comments.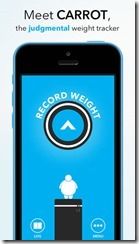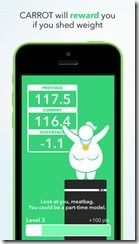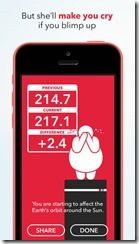 Peek Calendar
(
Rs 110
)
Peek is a gorgeous calendar app that's all about the design. Pulling events from your existing calendar, it displays your timeline in colour-coded blocks, with 3D-like animations and transitions. There's also a unique 'shading gesture' to display the time, and a 'shake to get suggestions' from Peek's life events.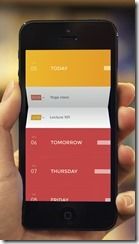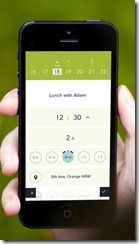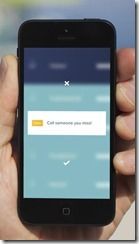 SwiftKey Note
(
Free
)
SwiftKey, the
popular Android keyboard
, has finally made its iOS debut, albeit in the limited form of SwiftKey Note. You'll get to use SwiftKey's impressive word prediction in a note-taking app, which can also be synced with Evernote. SwiftKey is also offering its keyboard to other developers, so we may see it on more third-party apps in the future.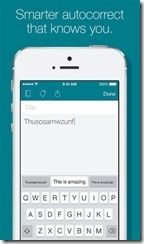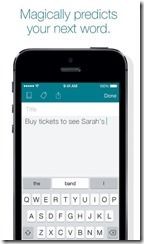 Games

Bloodstroke
(
Rs 170
)
Acclaimed movie director John Woo makes his mobile debut in Chillingo's hack-and-slash action adventure game. Playing the role of private security agent Mai Lee, your task is to transport your client, Dr Koorse, safely to a target location. Using a melee of blades, guns and explosives, you'll travel the streets of Hong Kong and Beijing, eliminating enemies on the way. The comic-book-style monochrome graphics and Far East Movement soundtrack are a real treat.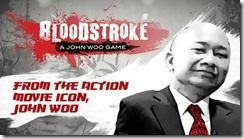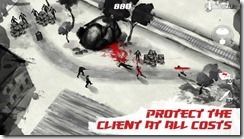 Dungeon Keepe
r (
Free
)
The popular PC game from the '90's, Dungeon Keeper, gets a new lease of life thanks to EA. You'll get to build the ultimate underground dungeon and defend it from invaders with the army of imps, trolls and bile demons at your disposal. With the ability to turn enemies into chickens and slap your imps to make them work faster, it promises to be a good waste of time.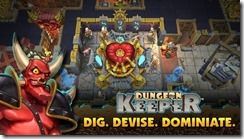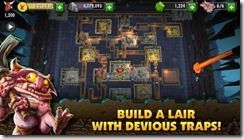 Marvel Run Jump Smash!
(
Rs 55
)
This endless runner game is set in iconic Marvel locations, and lets you transform into your favourite superheroes. You'll get to play characters like Iron Man, Hulk, Captain America and the Black Widow, and unlock additional super heroes like Spider Man, Thor and Hawkeye. Using your super powers, you'll have to collect coins and dodge villains like Loki on the way.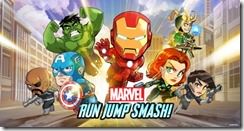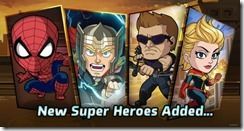 Pyro Jump
(
Free
)
Sparks are literally flying in this cute game, which follows the love story of Pyro, the little flame and Princess Paper. Despite the fiery nature of their relationship, Pyro is determined to prove his love, so you'll have to guide him through 80 levels as he jumps from wheel to wheel, collecting smaller flames and avoiding the spikes.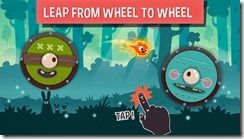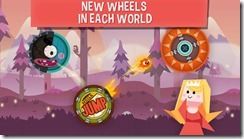 Rocket Robo
(
Rs 55
)
In a galaxy far, far away is a lighthouse inhabited by a little robot and his creator. But one day the stars disappear, and its up to Rocket Robo to bring them back. Set over three beautifully crafted worlds and 57 levels, this side-scrolling puzzler will have you navigating labyrinths and obstacle-filled mazes using tilt, tap and swipe controls.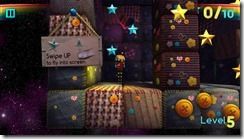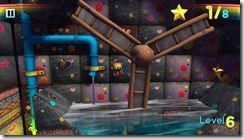 Sherlock: The Network
(
Rs 270
)
If you can't wait another year for the next season of Sherlock, this app should give you a small dose of everyone's favourite detective. With over 30 minutes of exclusive video content, this is the official app of the TV show. You'll get to assist Sherlock Holmes and Dr John Watson on 10 cases, navigating the streets of London and discovering clues on the way.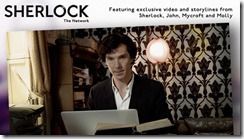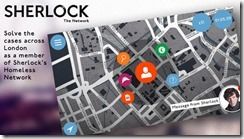 That's all for now. But if you want more, check out
Lego Star Wars: Microfighters
,
Rap Genius
,
The Room 2
and the latest
Evernote
update.