Space pirates, Greek gods, robot transformers and the Powerpuff Girls have invaded the App Store this week, guaranteeing you a weekend of action-packed gaming. There are also a few photo-editing apps on offer, a couple of new entrants to the IM scene and a handy tool for preventing nosy parkers from accessing your photos.
Apps

Adobe Photoshop Mix
(

Free

)
Adobe Photoship Mix is a brand new photo-editing app for the iPad. You can automatically enhance an image, or apply one of 15 presets. You can also cut-out and combine two photos, and connect to Creative Cloud to open PSD files, access professional Photoshop features, and export photos to your computer for further editing. In addition, Adobe also launched Lightroom for iPhone.

Sicher
(

Free

)
If you're worried about someone spying on your messages, Sicher is a new app that brings secure personal and group chats to the iPhone. It offers point-to-point encryption of texts, photos, videos and documents. It displays anonymous push notifications, hiding the sender's name and message content, and offers passcode protection too. You can enable a timer to self-destruct messages after a conversation ends, or manually purge all chats.

DarkLight
(

Free

)
DarkLight is a beautifully designed photo-editor that offers advanced image editing tools for free. You can choose between an auto-enhance mode and 13 different scene modes. There are basic controls for brightness, contrast, saturation and sharpness, and more advanced tools for vignette, highlights, shadows, temperature, tint and curves. You can also apply several layers of effects, and add text, frames and stickers. There are also tilt-shift and cropping tools available.

Path Talk
(

Free

)
Path, the universal social networking app, has moved its private messaging feature to a standalone app called Path Talk. The messenger has an 'Ambient Status' feature, which tells you if your friends are in transit, low on battery, or even in the neighbourhood. You can share photos, videos, music and maps, and quick reply to an IM directly from your message list. You can also send stickers and voice messages, and engage in group chats. Path Talk automatically deletes all messages from its server every 24 hours, so you don't have to worry about privacy either.

Overswipe
(

Free

)
If you're worried about nosy friends poking about your photos, Overswipe is a handy app to have on your iPhone. By granting access to your camera roll, you can select the photos you want others to see with a simple swipe, temporarily isolating them from the rest. If you want an additional layer of privacy, you can also enable a passcode to prevent viewers from exiting the app and viewing your camera roll.
Games

PlunderNauts
(

Free

)
There's only one thing cooler than a pirate, and that's a space pirate. In PlunderNauts, you'll roam the galaxy in your starship, and plunder all the planets in your way. You'll have to hoard treasure to upgrade your ships, and destroy any enemies in your path. Your ultimate goal is to find the legendary treasure of the cyborg pirate Ironbeard, that's hidden somewhere in the vast universe.
Set in ancient Greece, this mythology-inspired action adventure game follows the titan Prometheus, who's in search of the Godfire Spark, an object that will bring the gift of fire to mankind. You'll have to engage in intense combat and boss battles with soldiers, mythological monsters and the gods themselves. You can choose a difficulty level, explore the vast world and solve ancient puzzles, or battle it out in survival mode. The game features advanced graphics courtesy of Unreal Engine, full cutscenes and professionally voiced characters.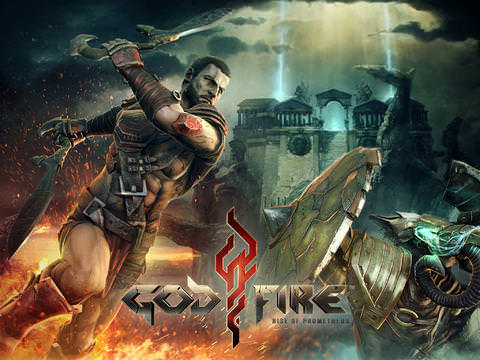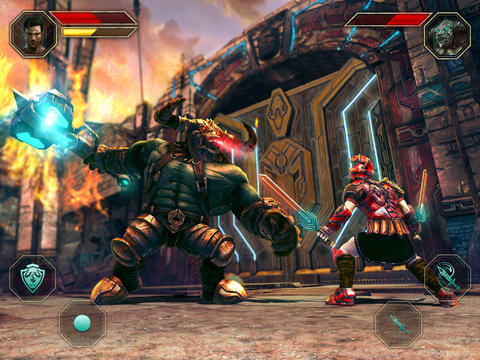 Powerpuff Girls: Defenders of Townsville
(

Rs 250

)
The Powerpuff Girls are back, but this time, they're not so powerful. Blasted by Mojo Jojo's Disremember ray, the girls have forgotten their powers, and you'll have to help them regain it. You'll start off playing Buttercup, but you'll need to find and rescue Blossom and Bubbles before you can unlock all the areas of the map. As your powers come back, you'll need to fight off Mojo's horde of evil robots and save the folk of Townsville from the evil monkey.

Transformers: Age of Extinction
(

Free

)
The official game of the new movie, Transformers: Age of Extinction is a combat runner that features all your favourite cyborgs. Leading your team of Autobot heroes, you'll have to take down the Decepticon enemies by either running and gunning them down in robot mode, or driving and dashing them in vehicle mode. You can also unleash the fearsome Grimlock to create mayhem. Along the way, you'll be able to upgrade your team's weapons and abilities, and complete various missions.
Inspired by the classic arcade game Snake, Grub is about an adorable worm who's on a mission to rescue his best friend from the clutches of an evil bird. Set over 15 levels, each with their own types of challenge, you'll help Grub defeat hedgehogs and wolves, collect apples, and use power-ups to survive the trail. You'll also be able to unlock comic strips, achievements and play in a survival mode.
App of the Week
Fish Out Of Water! (

Free

)
This week's App Store freebie is Halfbrick's Fish Out Of Water! Putting your mechanical skills to the test, you'll have to skip fish across the waves to see how far you can go, watching out for weather changes, tsunamis, icebergs and jellyfish swarms.
Also check out Dungeon Gems, Tiny Prehistoric Adventure and the updated Hop email app.